ANYCUBIC PHOTON S - DLP 3D PRINTER - BLACK
Product Code:
4260767561800
Brand:
ANYCUBIC

Availability: Out Of Stock
Product Description
Small 3D printing parts now at a great price. Anycubic Photon DLP is a 3D printer equipped with an easy-to-use 2.8 '' color touch screen. Works with resin. DLP stands for Digital Light Processing. This process uses an ultraviolet light source to cure (polymerize) the liquid resin. You can now see the small structures.The original Anycubic Photon was a phenomenal success and, like no other, became an affordable resin printer for hobbyists. Its superior print quality and ease of use make it the ideal destination for those looking for detailed prints and costing less. Photon Slicer provides an exceptional user experience. A 30MB stl file is registered if you are using an open source slicer. Photon Slicer completes this job in 1 minute.
The main characteristics of the product
Know the small details

Uses an ultraviolet light source to polymerize the liquid resin.

Integrated slicing software

High resolution 47 μm

Large 3D printing size 115 x 65 x 165mm

Overall dimensions: 230mm x 200mm x 400mm

Total weight: 9.5kg

Maximum power consumption: 50W

AC voltage: V
Resin Display Type: LCD; Resin UV Light Type: Matrix UV Light Source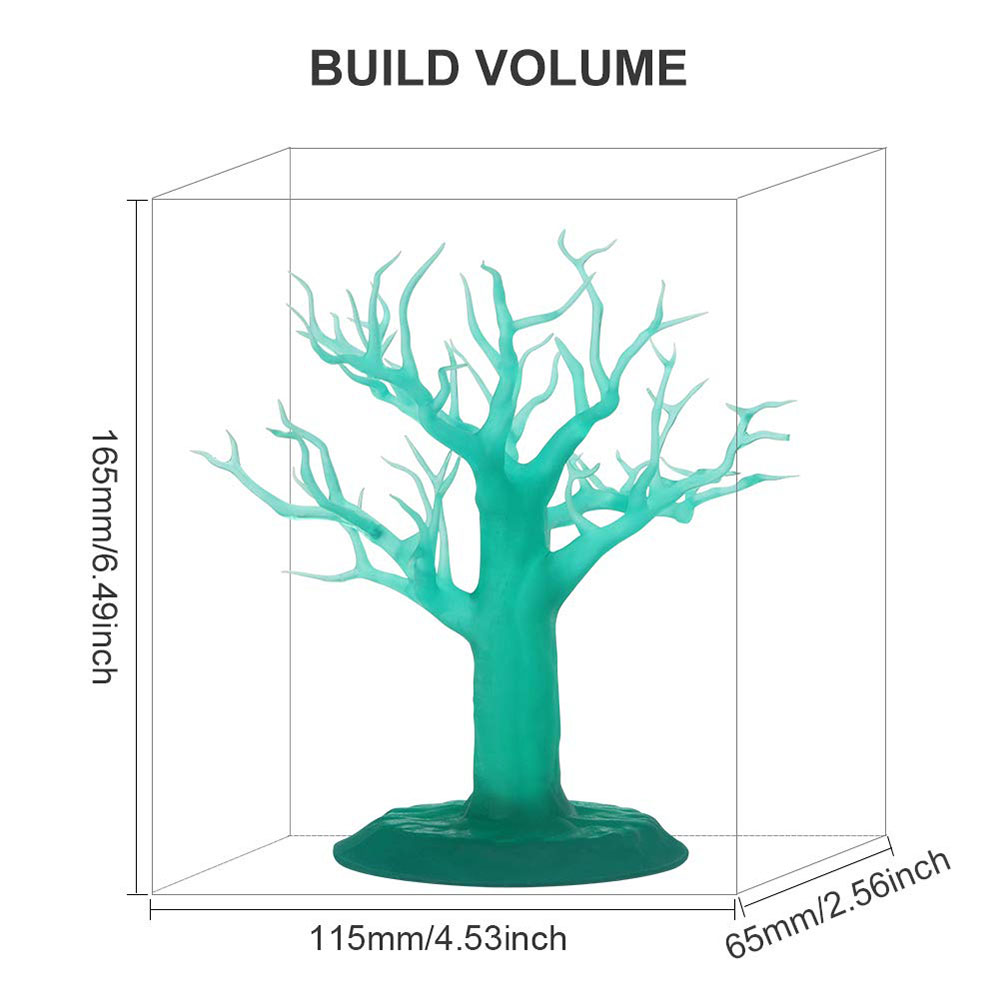 Features of Anycubic Photon-S

Sensitive 2.8 '' full color touchscreen for real-time print status preview

Built-in offline printing

Fast slicer - Photon S. Workshop. It is superior in cutting speed and operating experience. Maximum slicing speed

Matrix UV Lights Upgraded UV module for stable signal transmission, efficient use of resin energy and amazing print / cure results

Z-axis double linear guide rail for greater stability.

Firmware anti-aliasing smooths the edges of pixels, making the print resolution higher than it actually is.

Masking screen 2K LCD 2560 * 1440 (2K) HD Masking LCD provides very fine print details down to a few microns

Aluminum platform for improved adhesion

The creative structure makes alignment easy: lower the platform onto the screen; Feel resistance by pulling the paper between them; Tighten the screw; Alignment complete

Dual Filtration System: Internal air purification system with activated carbon to filter out unpleasant odors and keep the air clean. Double fan for ventilation.

Silent 3D printing guaranteed.

Suitable for UV resin.

Anycubic Photon-S offers an SD card reader and USB connectivity.
PrimaCreator Resins works great with Photon S.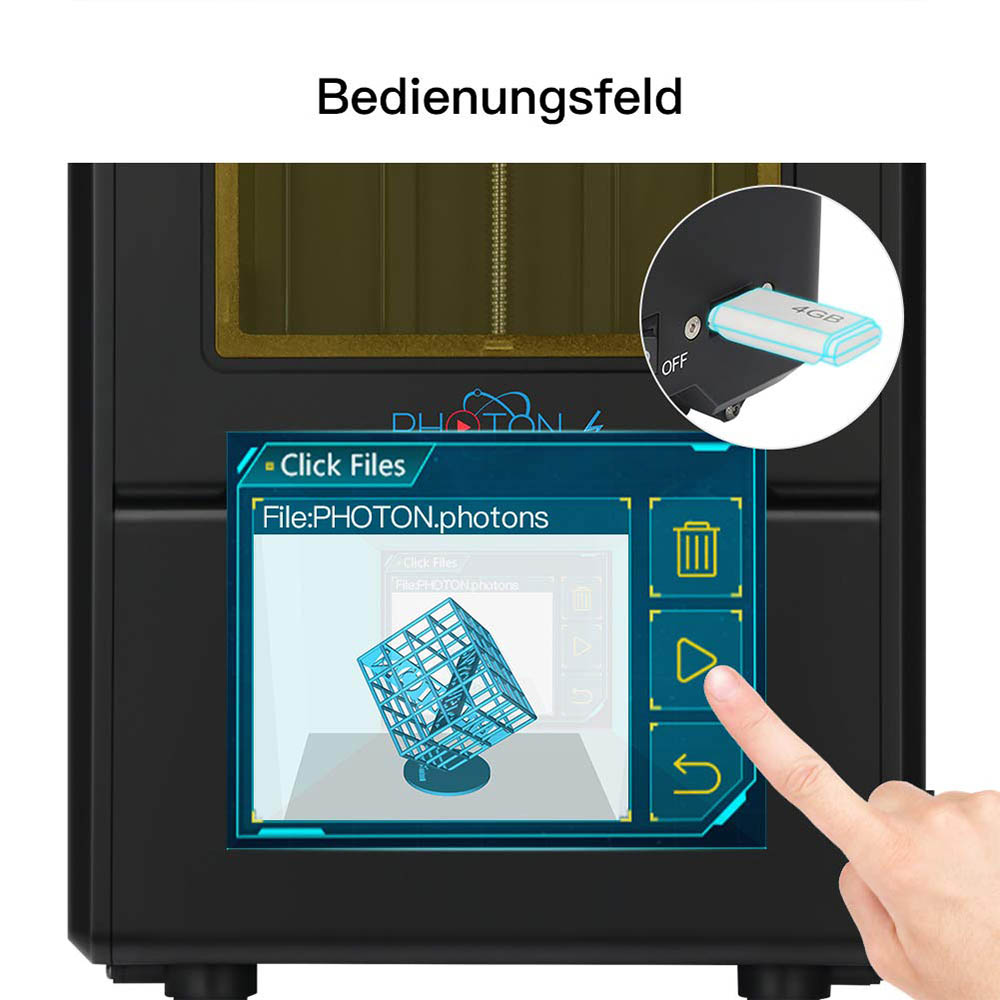 Resin printing technology: UV-LCD resin UV wavelength: 405nm
resin uv light
Type: Matrix UV Source Resin Display Type: LCD
Resin X Display Resolution: 2560 Pixels
Resin display resolution Y: 1440 pixels Resin display resolution
: 47 μm
Recommended print speed: max. 20 mm / h (depending on material)
Construction area: 115mm x 65mm x 165mm
Building board leveling system: manual leveling
Construction chamber during the process: open or closed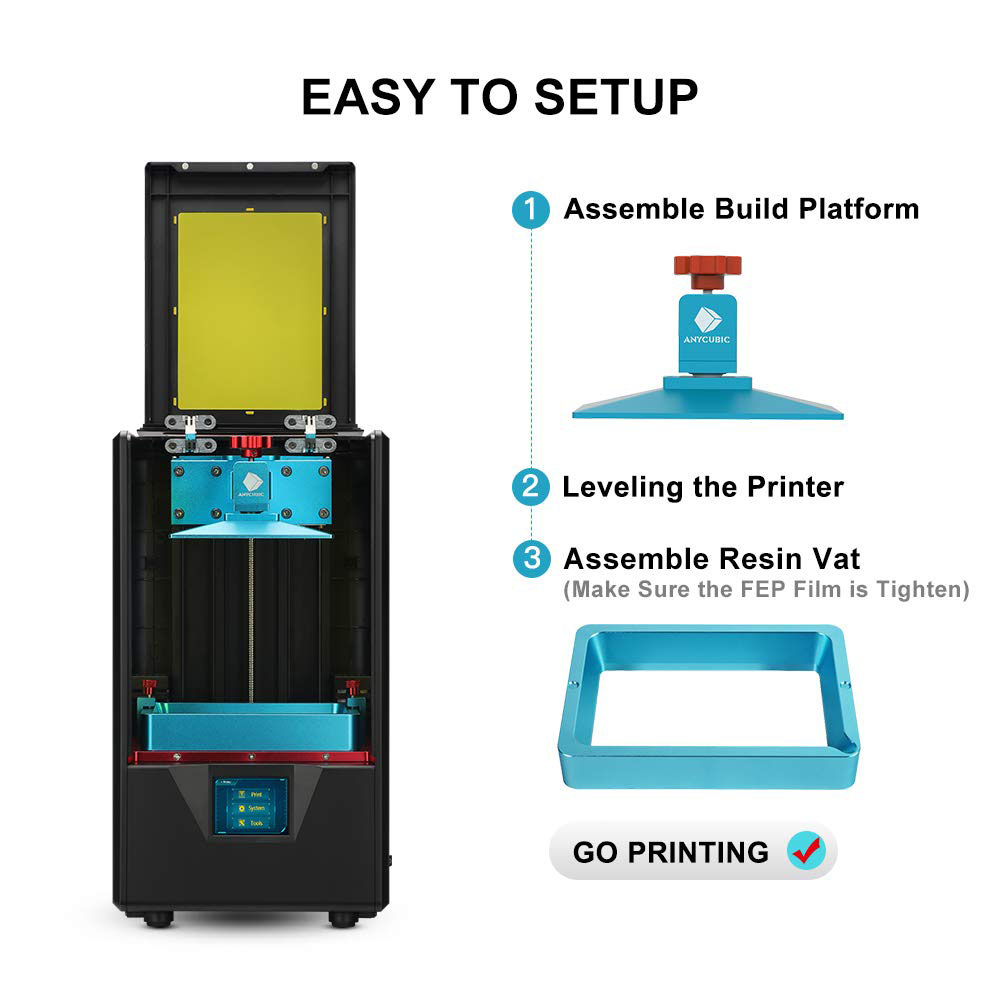 Equipment
HEPA filter: Yes
Touch screen: Yes
Connection
USB port: Yes
Accuracy
Layer height: 0.025 - 0.1 mm
Shipping
Shipping box: 270 mm x 290 mm x 540 mm
Gross weight: 8.8kg