CREALITY ENDER-3 MAX - 300*300*340 MM
Product Code:
4260767561961
Brand:
Creality

Availability: Out Of Stock
Product Description
The Ender 3 Max is the latest version of the popular Ender 3 series from the renowned manufacturer Creality. It is an affordable large format printer with a print volume of 300 x 300 x 340mm.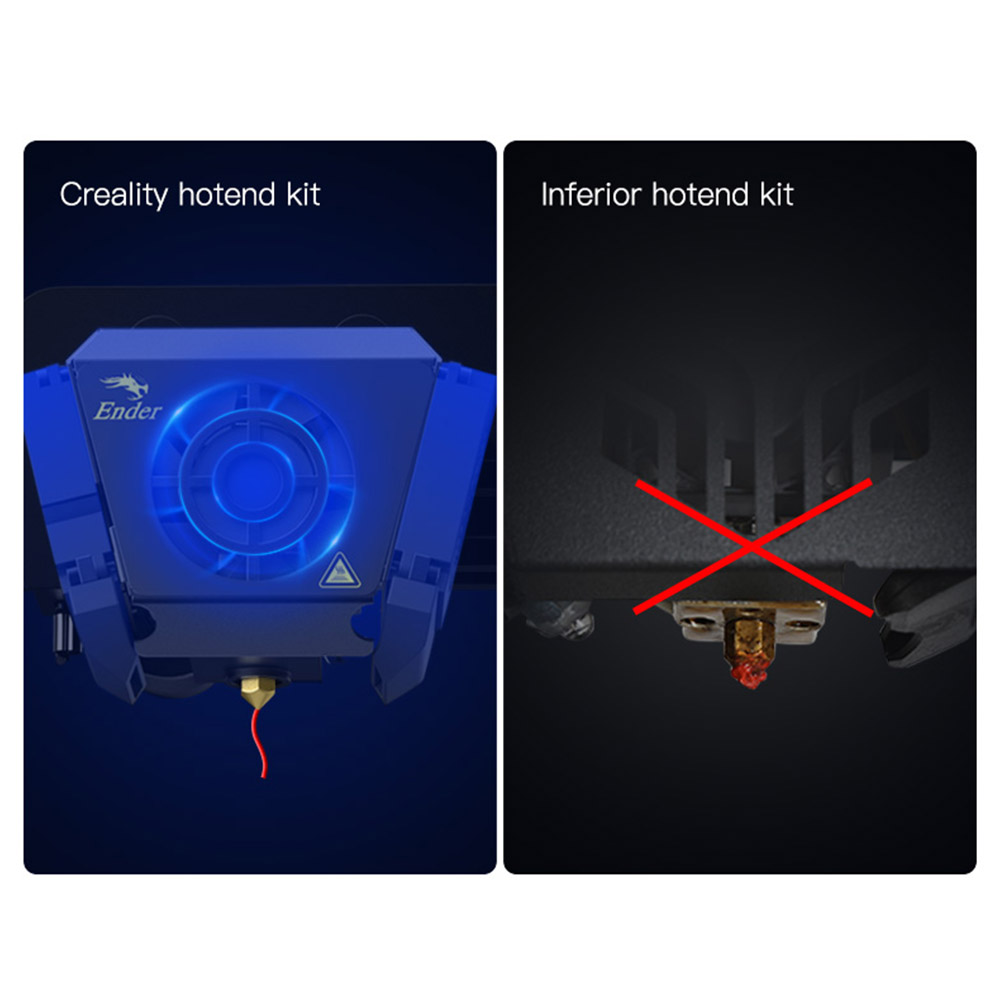 Peculiarities:
Large print size 300x300x340mm

Heated build platform with silicon carbide glass plate

Two fans

Modular and powerful hot end

Continue printing

Intelligent glow sensor

TMC2208 actuators for quiet operation

Prepared and ready to upgrade (Like a BLTouch)

Overall dimensions: 513mm x 563mm x 590mm

Total weight: 9.5kg

Maximum power consumption: 350 W.

AC voltage: 100 V - 240 V (50/60 Hz) DC: 24 V.
Shipping box: 595mm x 495mm x 165mm; Gross weight: 12 kg
Heated platform
The building board can be heated up to a maximum of 100 ° C. This allows the most common fibers such as PLA, PLA Tough, PETG and other similar materials to be printed without deformation.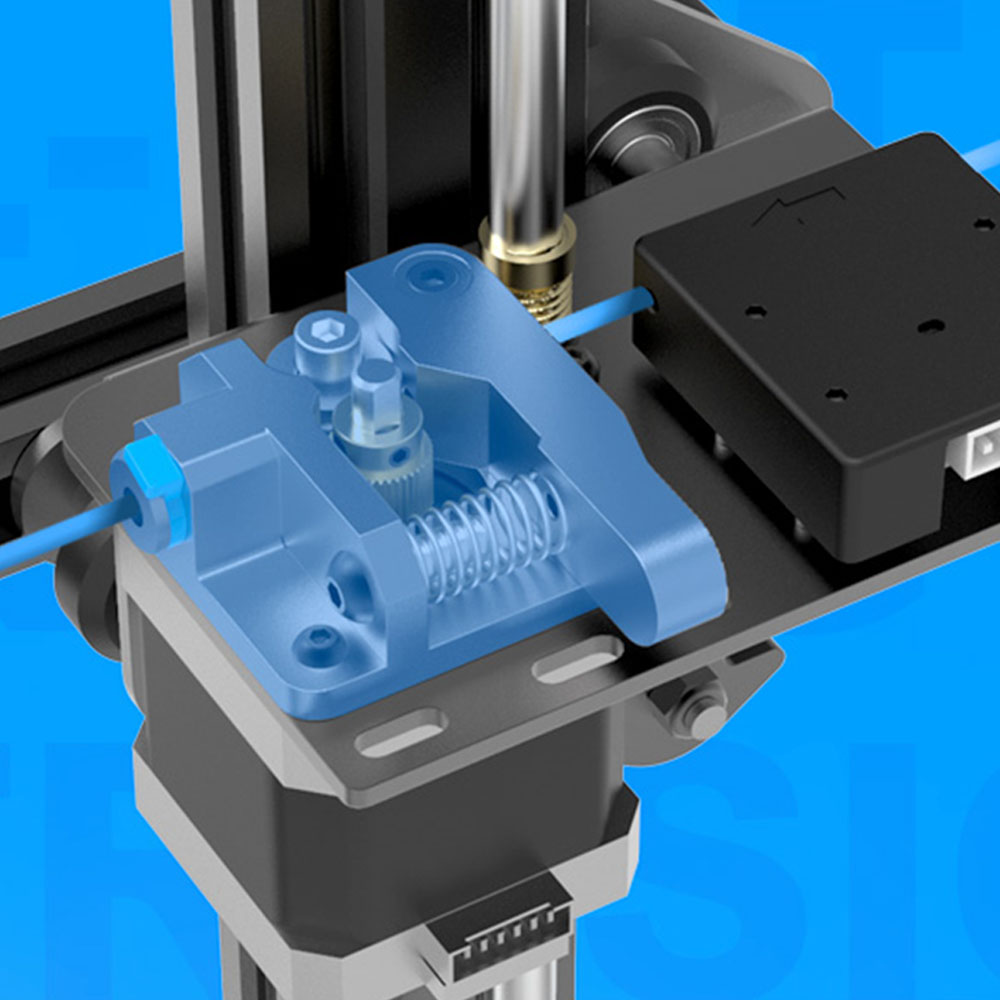 Borosilicate glass plate
Thanks to the very hard glass plate, you get silky smooth prints that hold very well. For added security, we recommend, for example, using PrimaFIX to help your prints hold better.
Two fans
The double axial fan always ensures the fastest possible cooling of the yarn. This is very important if you print a lot on PLA.
Powerful hot end
The Ender 3 max is equipped with a modular hot end. This will ensure that your result is always the best.
Continue printing
Did a sudden or accidental power outage occur? No problem! The Ender 3 Max 3D Printer will continue to print when the power is turned off. That's right - you can forget about starting over as typos are no longer a problem!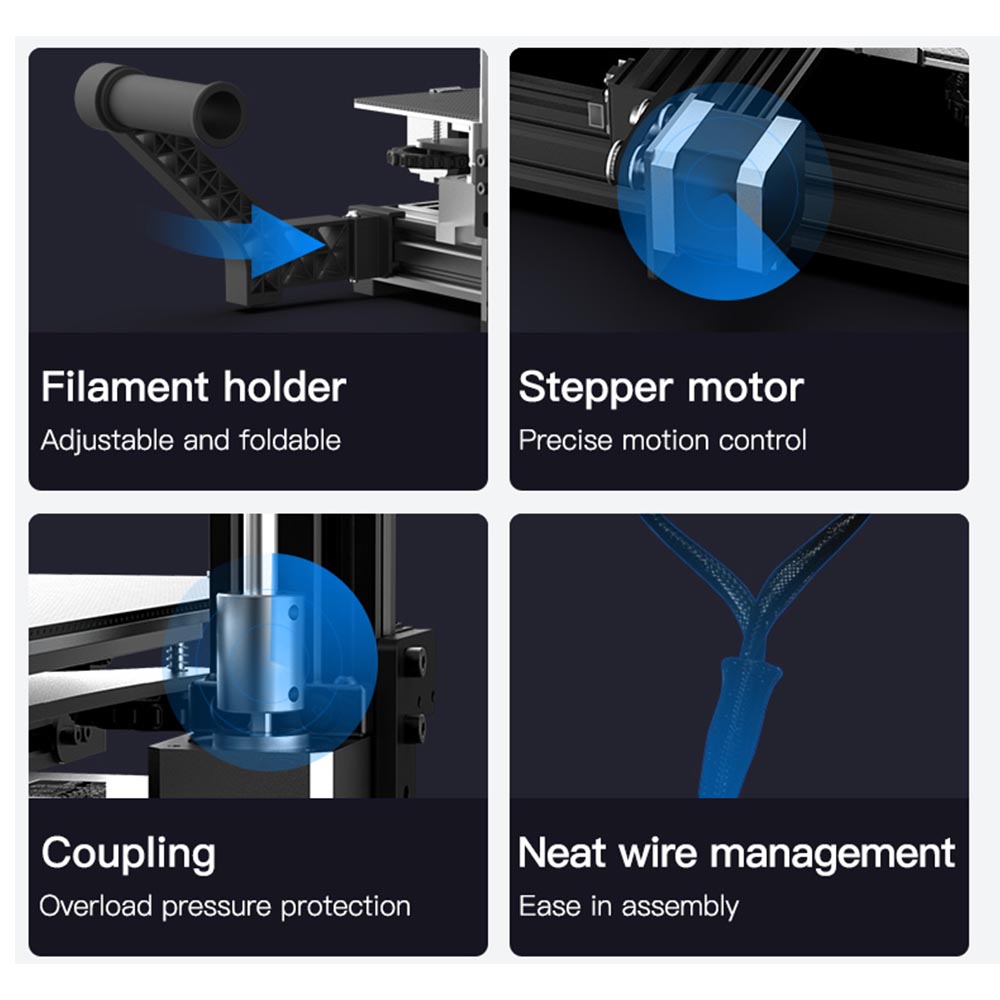 Intelligent sensor with thread breakage detection
Sometimes the thread can run out or, in the worst case, break. With a new smart sensor, the printer will stop the current print so you can replace the filament. Once this is done, you can continue printing as nothing happened.
Electricity when you need it
The 350W power supply ensures the perfect power flow in any situation. You can switch between 100V - 240V.
High performance drivers
Thanks to the TMC2208 drivers used in the X and Y axes, you get very smooth and quiet operation
Update friendly
The manual leveling system works very well, but if for any reason you prefer an automatic leveling system, the Ender3 Max is prepared for it. Space is already reserved for this option on the printer.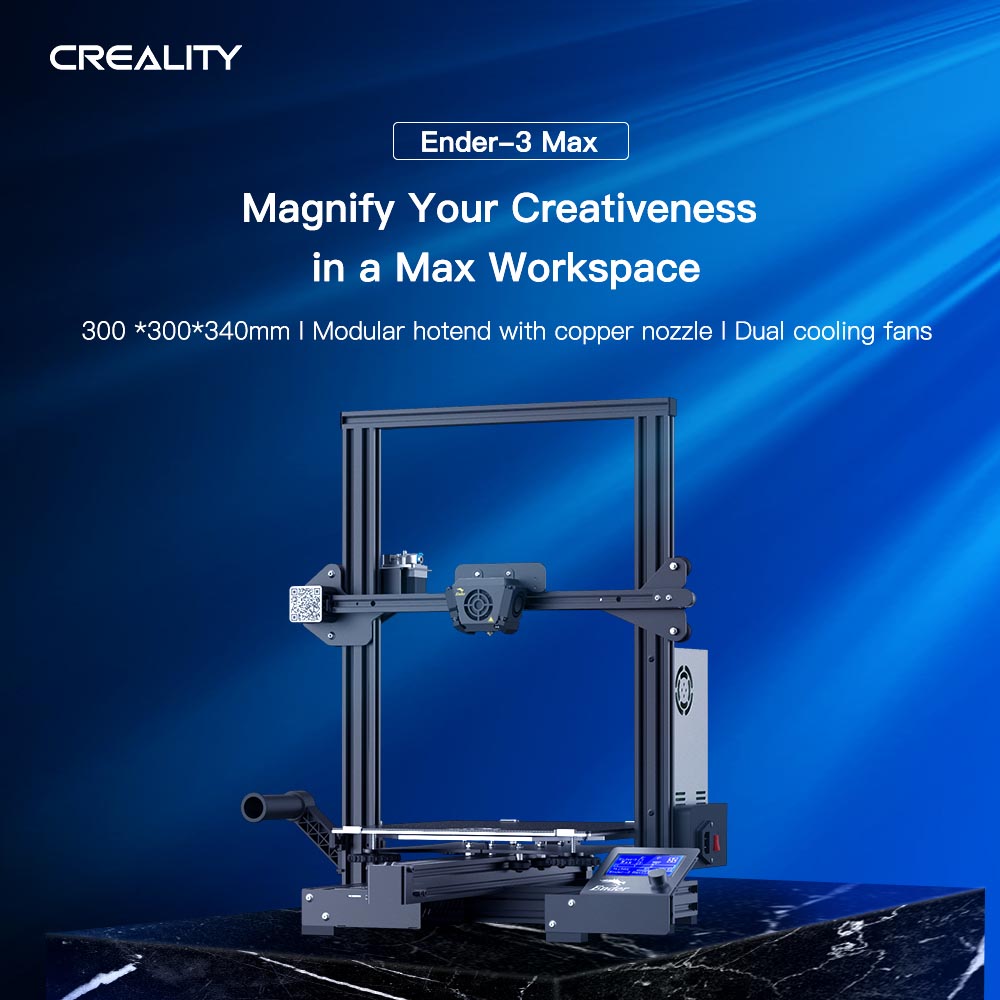 Constructive and technical details
Used nozzle type: MK8
Useful filament diameter: 1.75mm
Maximum. Nozzle temperature: 250 ° C
Open Thread System: Yes
Extruder type: Bowden cable
Recommended Print Speed: Max. 180 mm / s (depending on material)
Construction area: 300mm x 300mm x 340mm
Maximum. Building board temperature: 100 ºC
Building board material: silicon carbide glass
Board Building board fixing: Clamp
Building board leveling system: BL-Touch optional
Construction chamber during the process: open
Number of extruders: 1
Equipment
HEPA filter: No
Thread Runout Sensor: Yes
Safe Power Off: Yes
Touch Screen: No
Connection
SD Card: Yes, Micro-SD
USB connection: Yes,
WLAN: no
Accuracy
layer height: 0.1 - 0.4 mm
Resolution: 0.1mm