DYU NEW MINIMALISM DESIGN SMART ELECTRIC BIKE V1
Product Code:
0683813777439
Product Description
DYU SMART E BIKE V1
Comfortable Seat -
The improved, soft and widened high-end seat makes you feel like you're on a pile of cotton. No matter how long you ride, your body will enjoy the ride all the time.
Double shock absorption systems -
suspension front and rear that reduce bumps to the maximum.
Bike APP lock -
anti-thief (automatic alarm if someone touches your bike without your permission while locking the bike wheel)
Minimalism Design -
Hidden Battery 1 piece frame deign
Small size -
Portable, collapsible size: 1110 * 200 * 750mm, driving size: 1110 * 500 * 1025mm
Triangular frame in V-shape -
as robust as diamond
Brushless 36 V motor -
smooth driving experience
Remote control -
With a BMW car key like a remote control device, you can lock and unlock your bike, start the bike and activate the bike alarm.
Taillight -
Safe driving at night
Long mileage -
10AH battery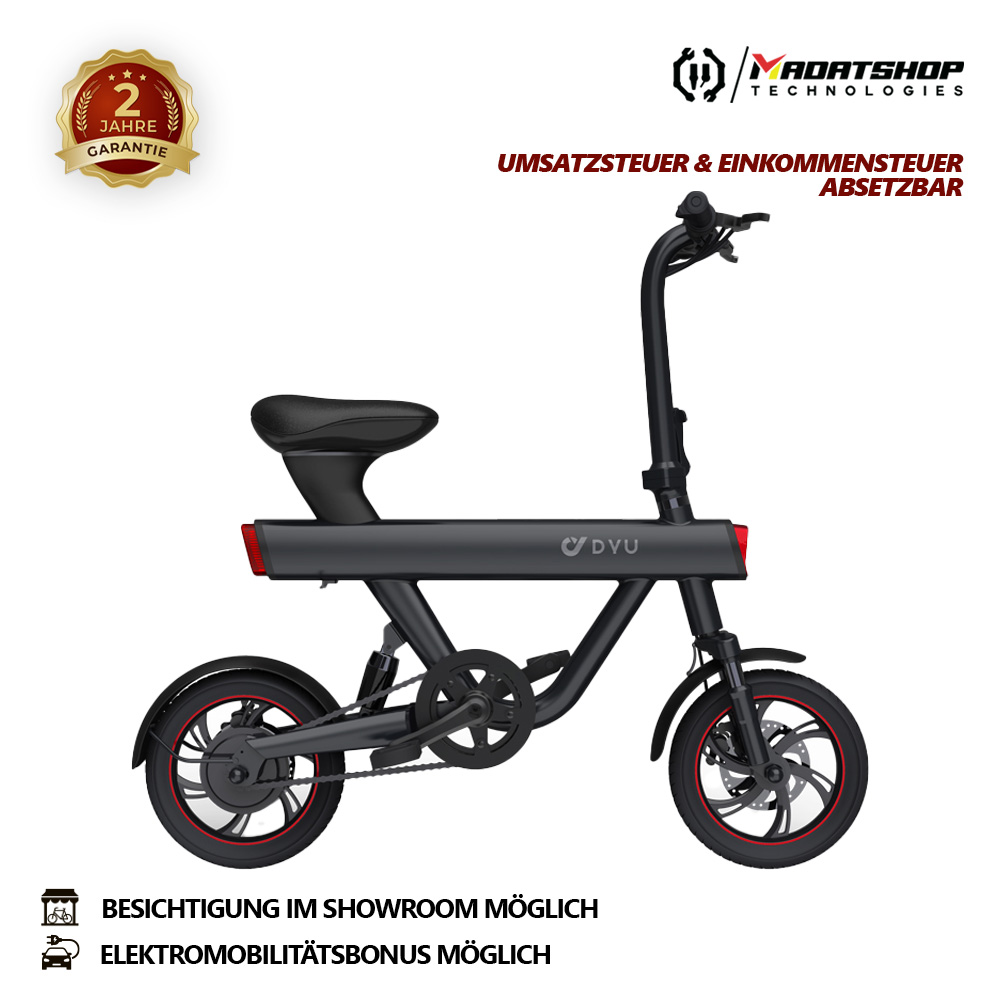 #DYU NEW MINIMALISM DESIGN SMART #ELECTRIC BIKE V1