Product Code:
4260767565013

sie können rund um die Uhr WhatsApp schreiben
Product Description
Elektrofrosch BOB FOUR Electro Cabinenroller 4kW 45 km/h

L7E: Even more power, even more charge!

More comfort: reversing camera, on-board system with hands-free system

More space: 4 comfortable seats

Low costs: approx. 30 euros in taxes per year, 1 to 3 euros in electricity costs per 100 km
An electric cabin scooter (L7E-CP) with 4 seats. This means that four of you can travel together at low cost. This makes it possible to make a larger purchase. On board are heating, radio, Bluetooth hands-free system, wiper system, brake booster and 4 comfortable seats with three-point belts. This is how you get through traffic comfortably, safely and in an environmentally friendly way. And all this for an incomparably low price. Note: Note: As an L7E vehicle, it requires a driver's license and is registered and taxed like a car. Taxes and insurance for L7E vehicles are significantly cheaper than for ordinary vehicles (100% liability with partial insurance around €250 per year). Will be delivered in the color green. Motor power: 4.0 kW Speed: 45 km/h Range: 100 km Load: 480 kg
Additional Information
Max. speed :45 km/h
engine power :4.0kW
Range :100 km
dimensions outside :2,740 x 1,300 x 1,600mm (L x W x H)
wheel size :145/70 R12
brakes: 4 x disc brakes with brake booster
battery:

Operating voltage: 60V
Battery voltage 12V-120A sealed lead acid battery
Power consumption: 93 Wh/km
Weight: 425kg
payload: 480kg

gradeability :25 percent

Registered persons 4 people
charging: 220V socket Type 2 charging station (with separately available adapter)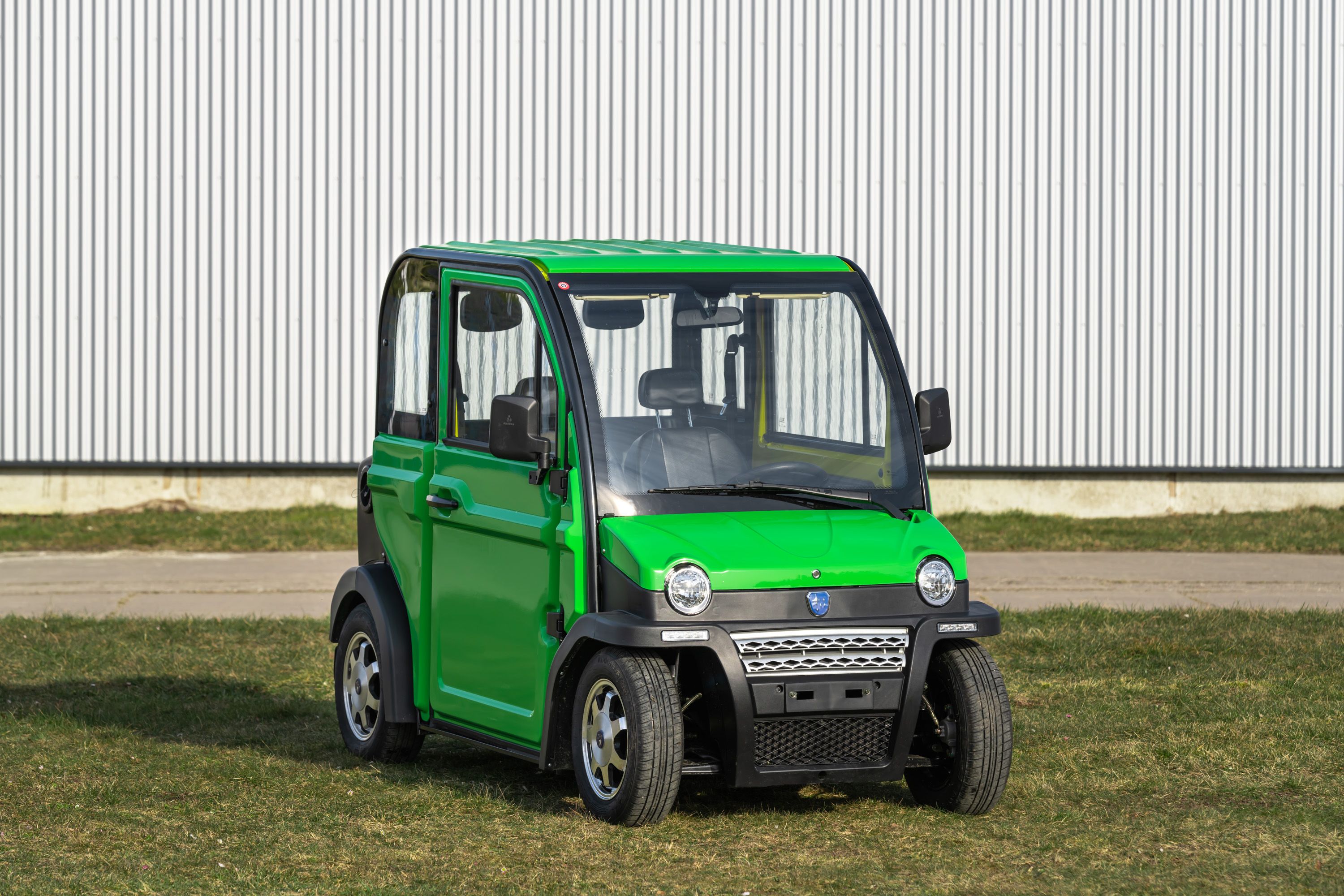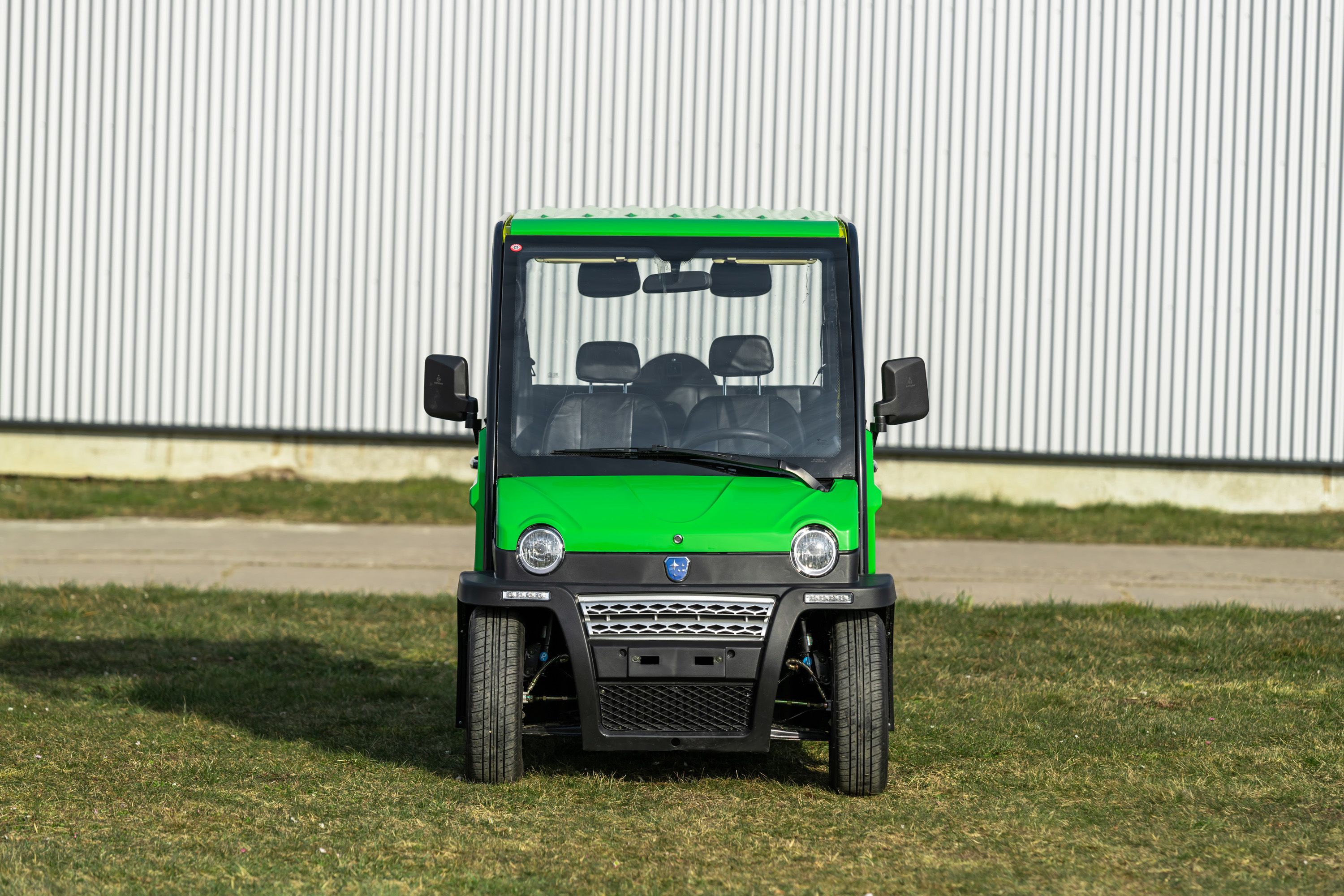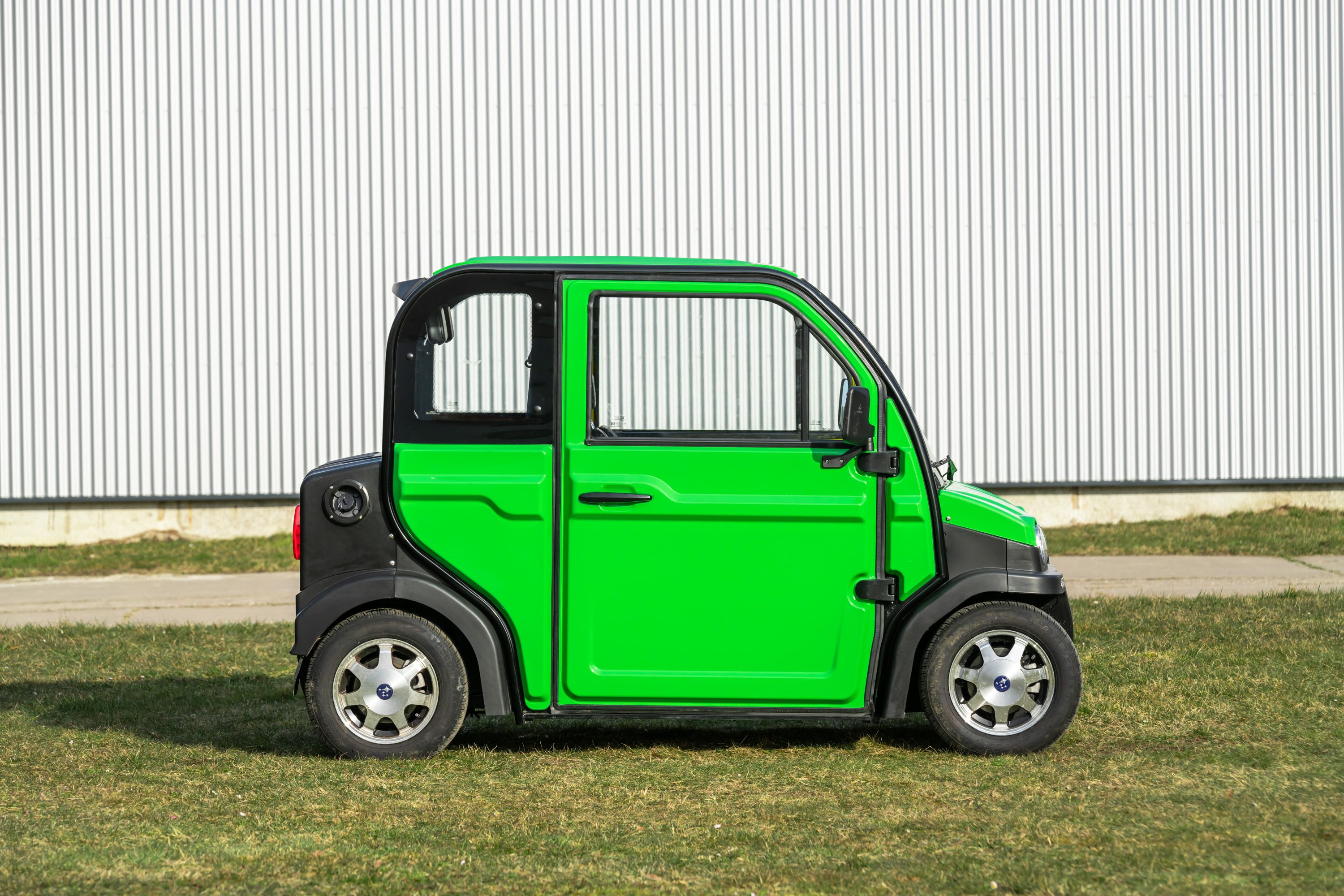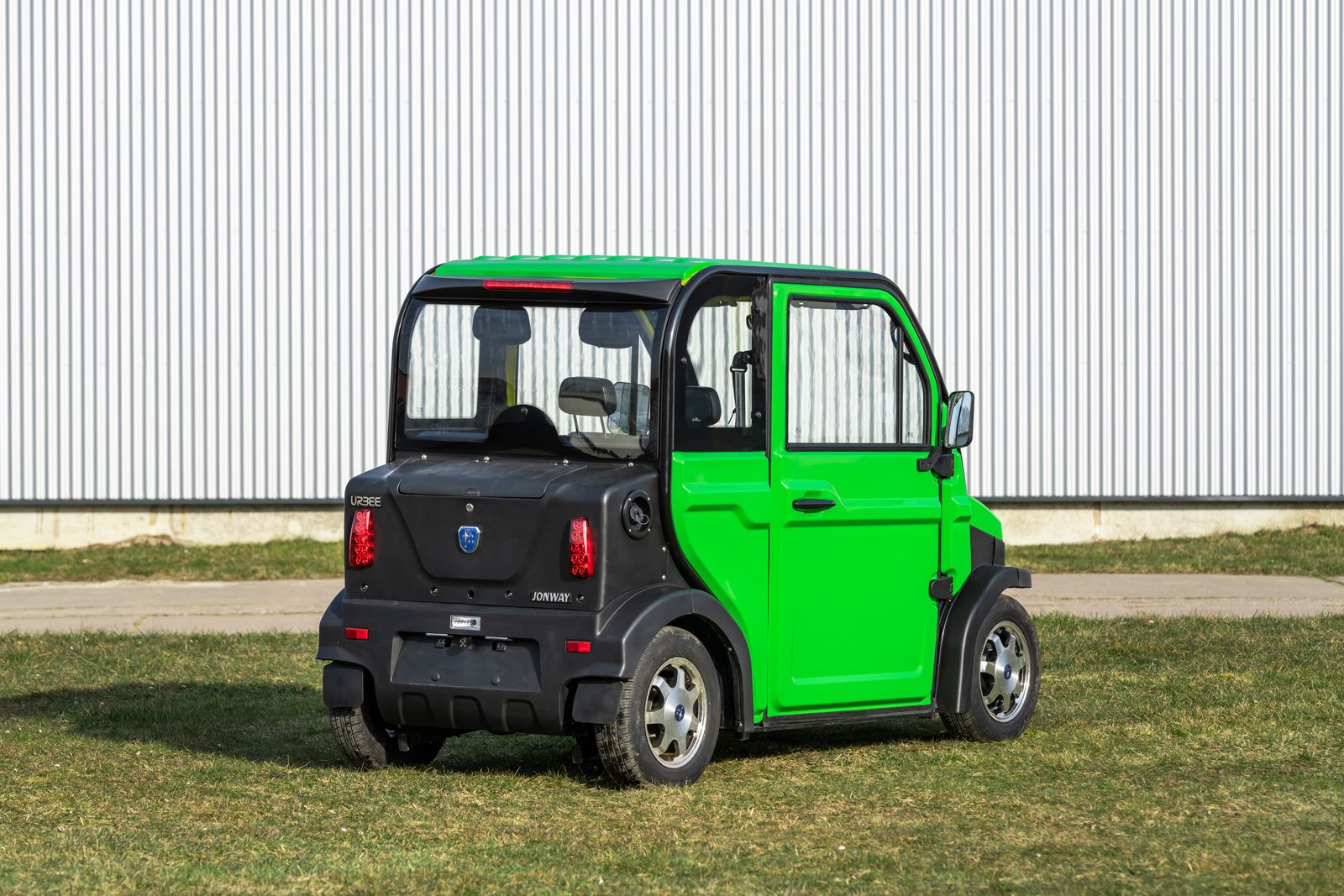 Thanks to improved materials and an extensive range of useful additions, the electric frog BOB Four simply offers more comfort. The comfortable seats with a cover made of PU leather, the improved legroom and the on-board system make this vehicle a real everyday companion.
The electric frog BOB Four has it all. 4 seats, a built-in on-board system with Bluetooth hands-free system, reversing camera, brake booster, fan, etc. You get a vehicle equipped with many useful functions, with which you are environmentally conscious and inexpensive on the road.
Please note our information on performance values and an example COC:

We would like to point out once again that all vehicles sold in Germany by Elektrofrosch Berlin have a valid EU COC certificate.
Our vehicles have a high utility value and we rely on proven and reliable technology. Due to the simple structure, the most important parts can be replaced very easily and there are hardly any maintenance costs.

At Elektrofrosch we are constantly developing our products to offer you the best performance. Through our partner network, we are there for you throughout Germany.
#kabinenroller elektro #kabinenroller gebraucht #kabinenroller 25 km/h #elektro kabinenroller 120 km/h #kabinenroller akku #kabinenroller alt #kabinenroller anhänger #kabinenroller akkus


Item specifics
Range

100 km

Speed

45 km /h

Motor Power

4.0kW

battery type

60V 120A Lead Acid battery