Product Code:
7443539522576
Availability: Out Of Stock

sie können rund um die Uhr WhatsApp schreiben
Product Description
LANGFEITE L8S 20.8AH 48V 800W x2 DUAL MOTOR FOLDING ELECTRIC SCOOTER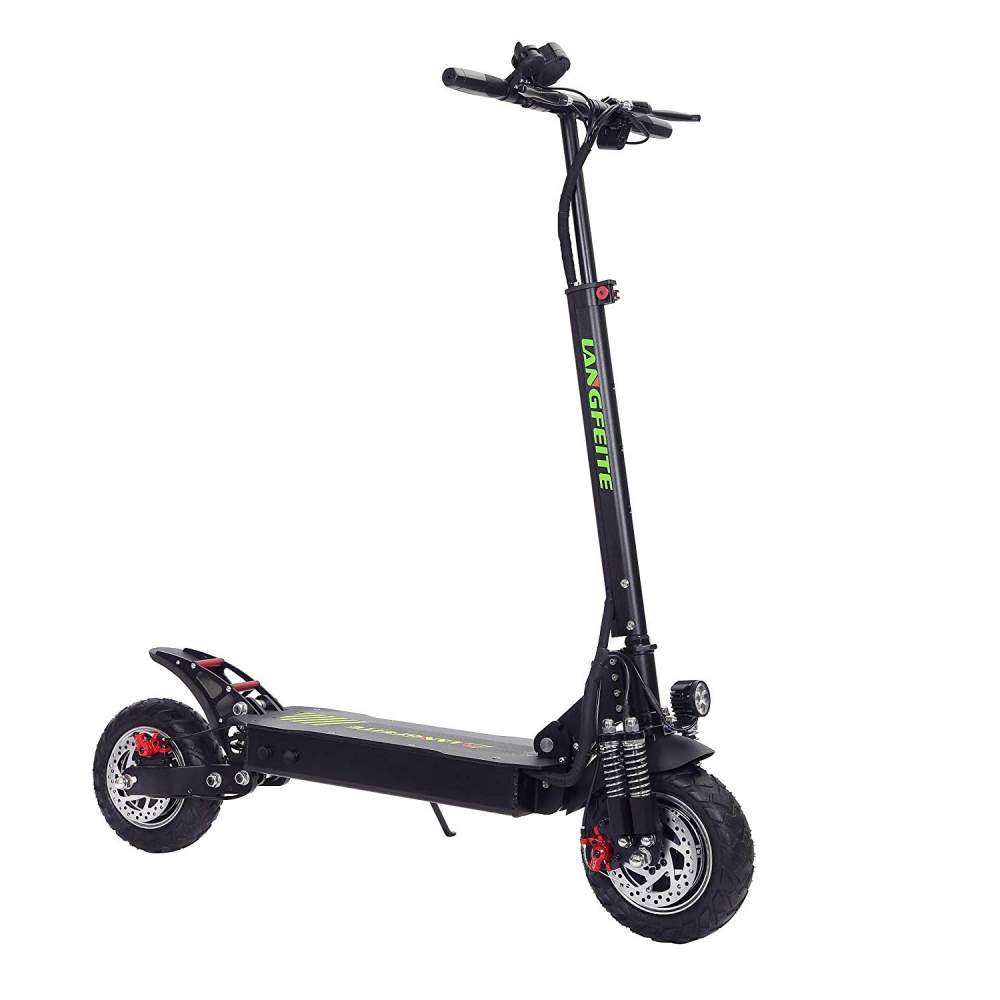 For business customers with sales tax identification number




from countries in the European Union 19% VAT refund possible.



Please contact us before ordering
The Products are provided with CE Certificate also




The products are also provided with CE certificate



L8S and L8 are the same product!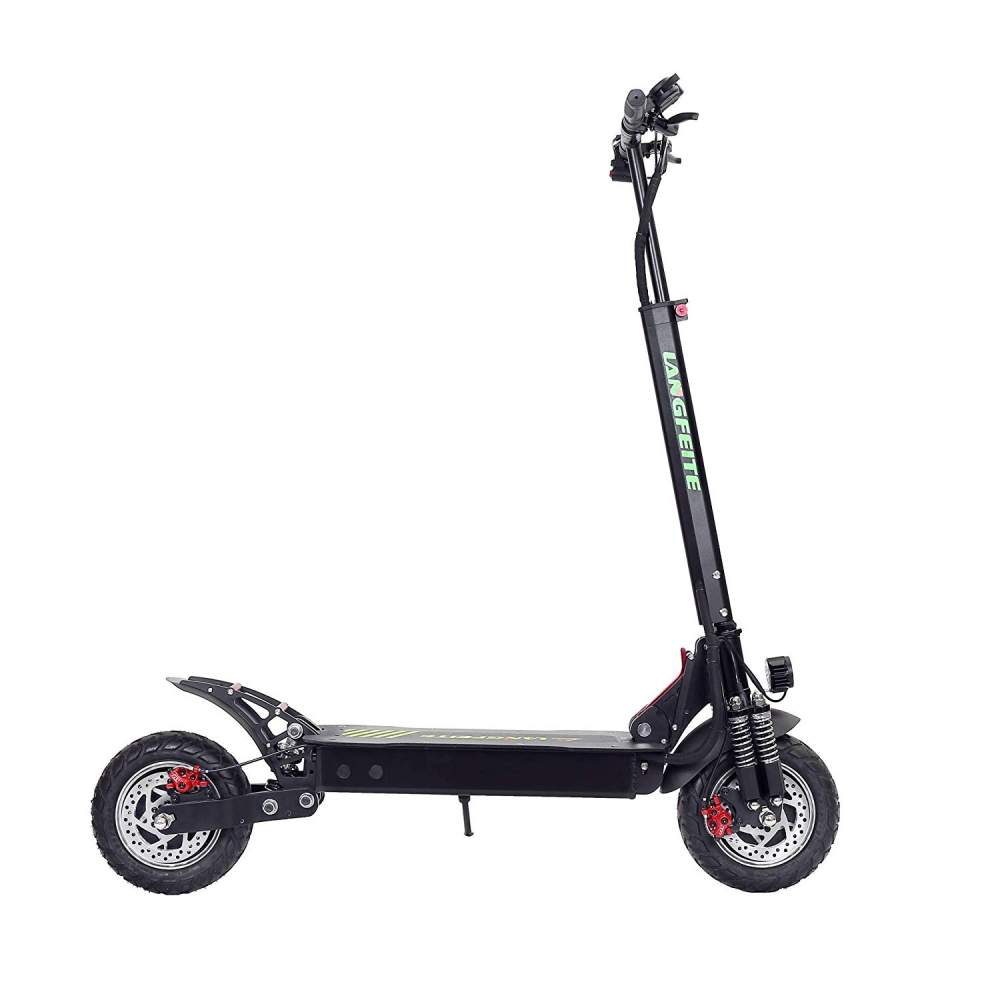 ELECTRIC SCOOTER SPECIFICATIONS
Brand:

LANGFEITE L8S 2019 Version
Size Total size (MM): 1260 × 300 × 1210 mm
Size after folding (MM): 1250 × 300 × 500 mm
Carton size (MM): 1280 × 350 × 600 mm
Mass Max. Loading (KG): 150kg
Net weight / (kg):

27kg




Application:

Age of the people: Adult
SPEED:

Maximum speed (km / h): 45km / h




Range (km):

20h 55km (with a motor, 75 kg load, on a flat road)
Grade ability: 40 degree
Working temperature: -10 ℃~40 ℃
Storage temperature: -10 ℃~40 ℃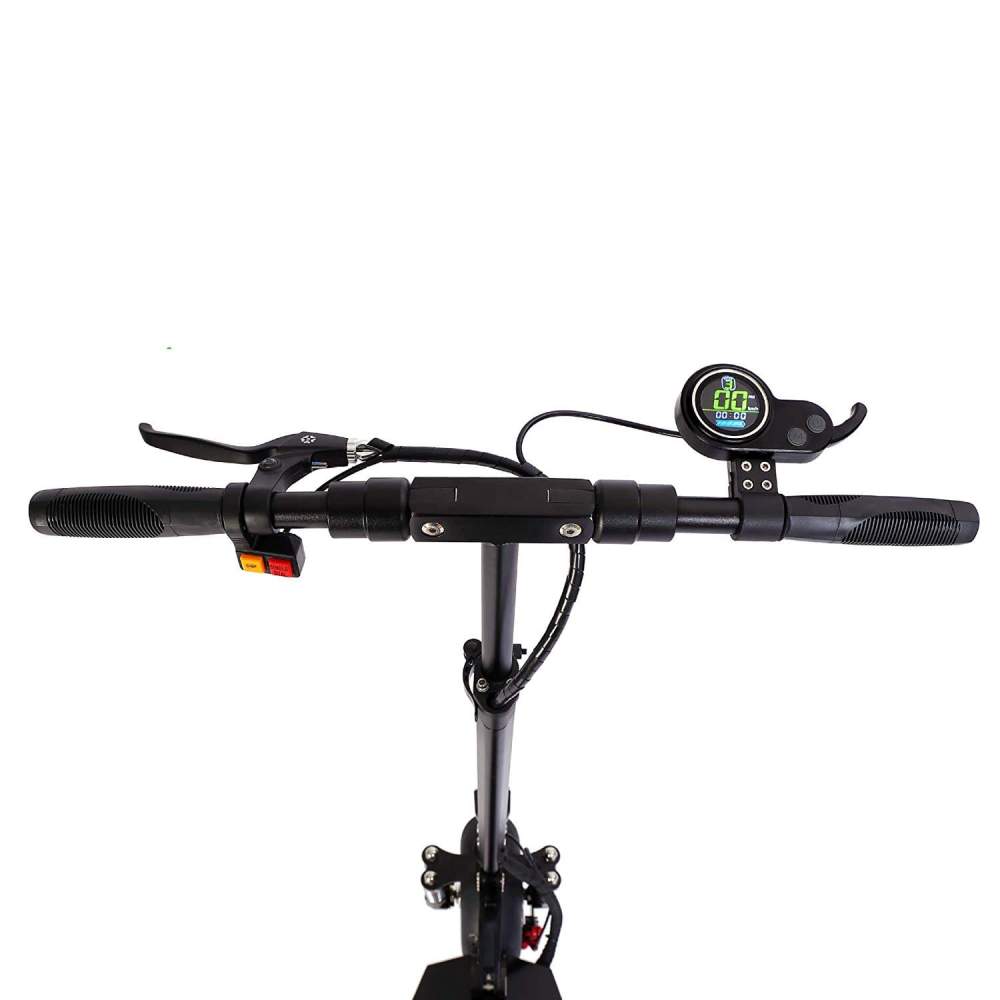 BATTERY: Battery type: 18650 lithium battery
Rated voltage (V):

48V




Input voltage (V):

54.6V
Battery capacity (AH): 20Ah
Engine: Engine type: Brushless DC motor
Motor power: 800 watts x 2 motors
Rated capacity: 800 watts x 2 motors (peak power 1200 watts x 2 motors)
Nominal voltage: 48V
Charger Rated power (W): 109.2W
Input voltage (V): 100-240VAC
Output voltage (V):

54.6V
Rated current: 2A
Charging time: 10 hours (About 5 hours using a double charging point)
Other properties: Wheel Size 10 inches tubeless tires
Frame material: Aluminum alloy 6061
Waterproof: IP54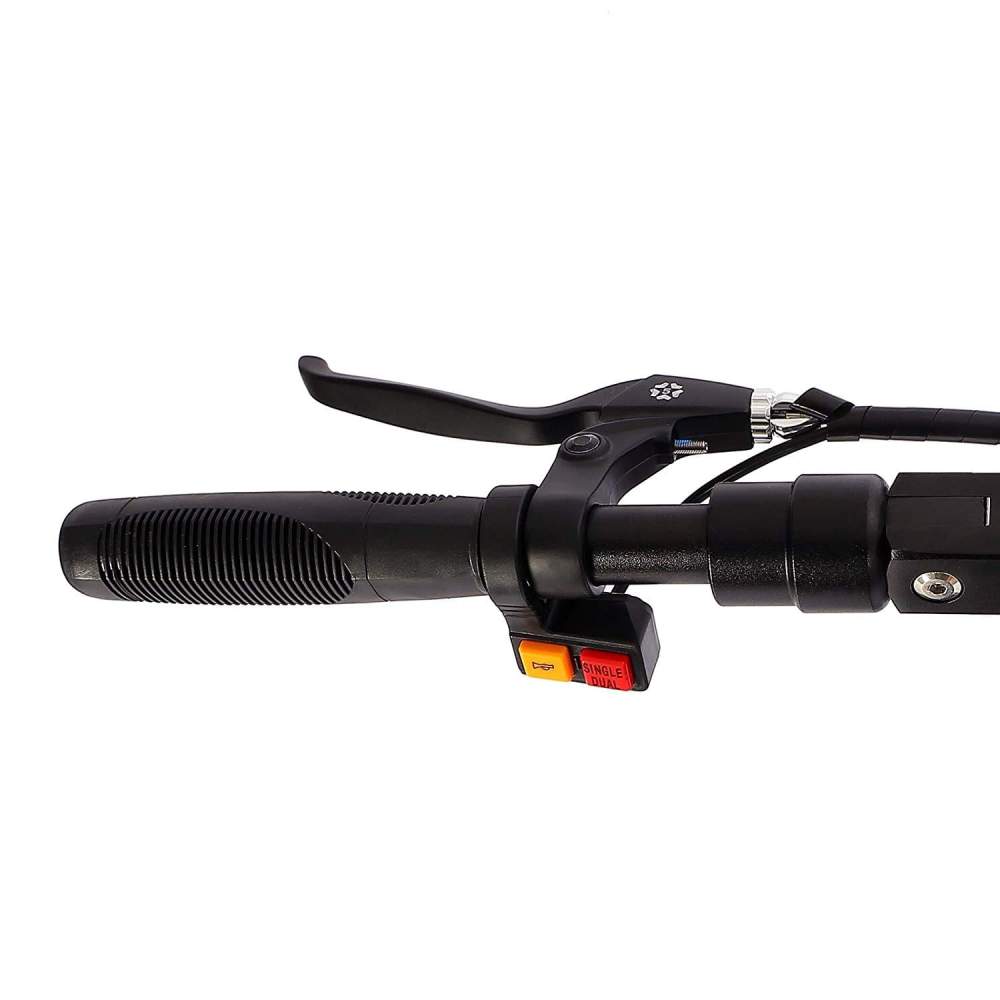 SUSPENSION:

Front suspension: x 4 + rear suspension x 2
Display: Color display
Accelerate: Throttle
Brake: Front disc brake + rear disc brake + electronic brake
Colour: Black
PACKAGE INCLUDES:
1 x LANGFEITE L8 20Ah Foldable electric scooter 1 x EU Charger
IMPORTANT NOTE!
What do I need to move the bike on German roads?
-If you drive up to 25 km / h, you don't need anything. If you want to drive faster than 25 km / h, it is advisable to take out insurance.
We also have a service that we can insure for you.
If the speed does not exceed 6 km / h, you can use the throttle grip.
Is the product StvO permitted? It drives much faster than the specified 25 km / h. What do I have to do to be able to drive safely with it?
-Not required unless you go faster than 25km, if you want to go faster than 25km you need to have insurance but you cannot go on the bike path, you need to go to the driveway. You must have a driver's license and wear a helmet.
For electric bicycles and e scooters with maximum speeds of up to 25 km / h, insurance and a driver's license are not required!
You can apply for an additional operating permit for bicycles with 250W over 25km / h.
Item specifics
45KM/H

45KM/H

800W

800W

20AH

20AH