Product Code:
7443539522590
Availability: Out Of Stock

sie können rund um die Uhr WhatsApp schreiben
Product Description
LANGFEITE T8 FOLDING ELECTRIC SCOOTER PROPERTIES
The 1200 W wheel motor offers a maximum speed of 70 km / h and a maximum gradient of 45 degrees.

60 Ah / 26 V Li-ion battery (included in the product) for a maximum mileage of 70 km.

11 inch rubber hose wheels for various reasons.

Quickly collapsible design for easy carrying in the trunk.

Aluminum alloy shell for a maximum payload of 150 kg.

Suitable for fun for adults and teenagers.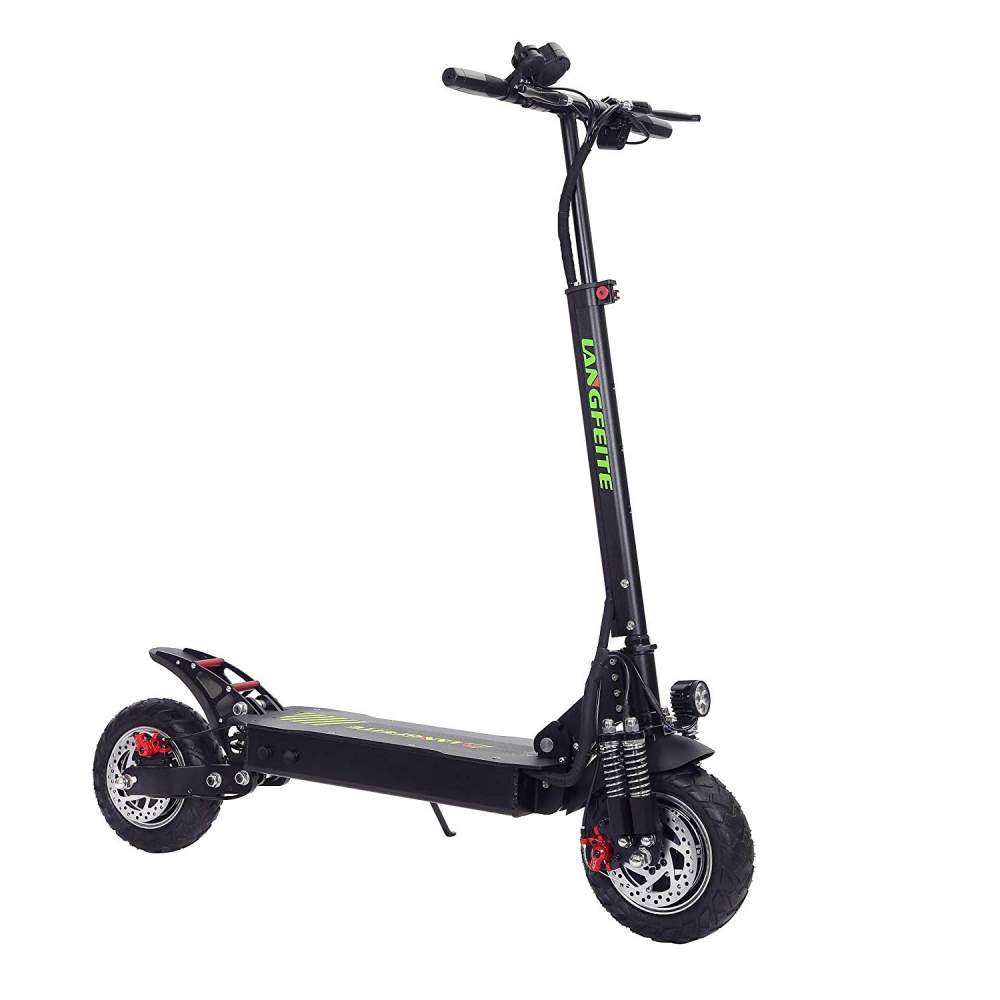 LANGFEITE T8 BRAND

Size
Overall size (mm): 1260 x 300 x 1210mm
Size after folding (mm): 1250 × 300 × 500 mm
Carton size (mm): 1280 × 350 × 600 mm
Mass Max. Load (KG): 150kg
Nett weight / (kg): 42kg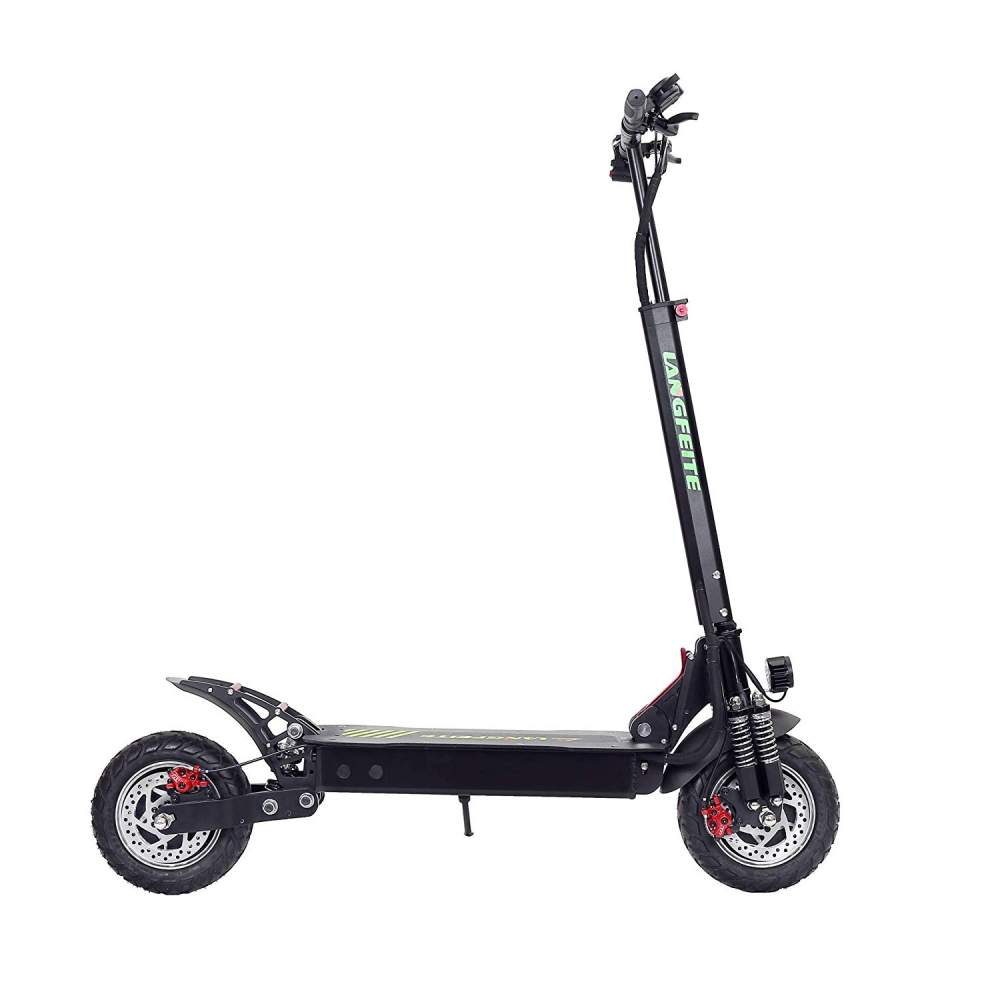 Application
Age of People: Adults
Hight Speed Langfeite T8 Foldable electric scooter
Top Speed (km / h)
:
70km / h
Range (km)
:
About 55 km
(with a motor drive, 75 kg load, on a flat road)
Grade ability: 45 degrees
Working temperature: -10 ℃~40 ℃
Storage temperature: -10 ℃~40 ℃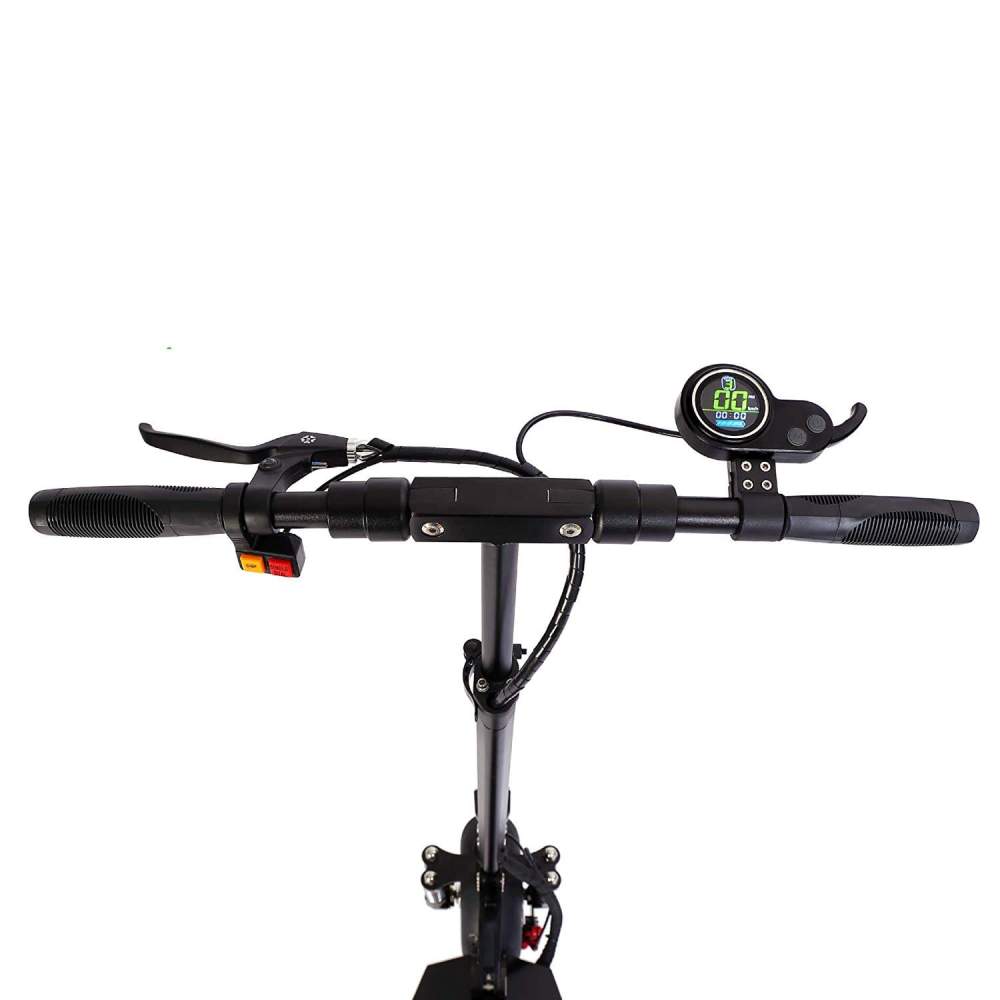 Long life Battery of LANGFEITE T8 1200W
Battery type: 18650 cells 60V 26AH lithium battery
Nominal voltage (V)
:
60V
Input voltage (V)
:
67.2V
Battery capacity (AH)
:
26Ah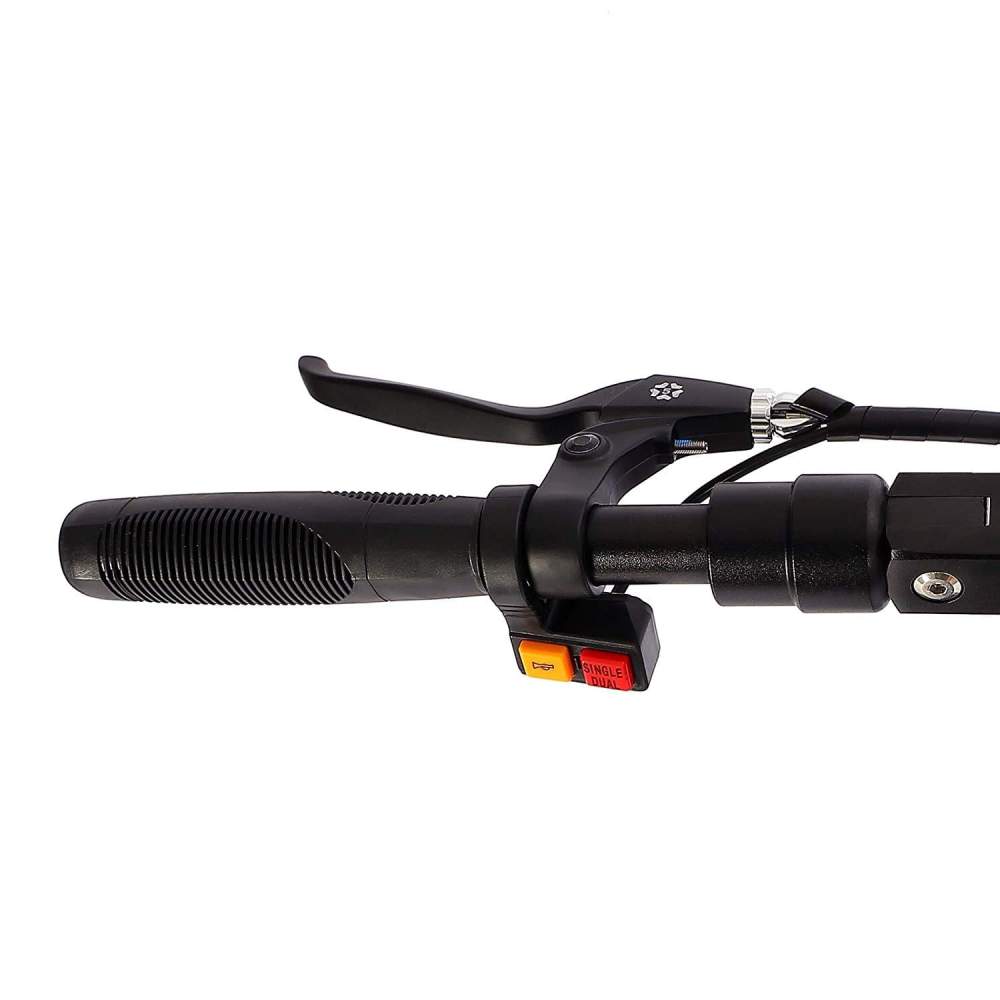 Langfeite T8 Motor
Motor type: Brushless DC Motor
Motor power:1200 Watts x2 Motors
Nominal output: 1200 Watts x2 Motors (peak output 1800 watts x2 motors)
Nominal voltage
:
60V
Charger
Rated power (W)
:
268W
Input voltage (V)
:
100-240VAC
Output voltage (V): 67.2V
Rated current: 2A
Charging time: 10 Hours
Other properties
Wheel size: 11 Inch
Frame material: Aluminum alloy 6061
Waterproof: IP54
Suspension: Front suspension x2 + Rear suspension x2
Display: Color screen
Accelerate: Throttle
Brake: Front hydraulic brake + Rear hydraulic brake + Electronic brake
Color: Black
DELIVERY CONTENT
1 x electric scooter
1 x charger
1 x instruction manual
IMPORTANT NOTE!
What do I need to move the bike on German roads?
-If you drive up to 25 km / h, you don't need anything. If you want to drive faster than 25 km / h, it is advisable to take out insurance.
We also have a service that we can insure for you.
If the speed does not exceed 6 km / h, you can use the throttle grip.
Is the product StvO permitted? It drives much faster than the specified 25 km / h. What do I have to do to be able to drive safely with it?
-Not required unless you go faster than 25km, if you want to go faster than 25km you need to have insurance but you cannot go on the bike path, you need to go to the driveway. You must have a driver's license and wear a helmet.
For electric bicycles and e scooters with maximum speeds of up to 25 km / h, insurance and a driver's license are not required!
You can apply for an additional operating permit for bicycles with 250W over 25km / h.

Item specifics
70KM/H

70KM/H

1200W

1200W

26AH

26AH
| A | B | C |
| --- | --- | --- |
| We guarantee our vehicles for 2 years and batteries for 1 year. if there is any malfunction during the warrantly period,we either come and repair it ourseles and bring it back. | Or we direct you to the repair shop of our agreed service - partner near you | Or we either diagnose remotely and your vehicle at any of the repair shops you have agreed with, we cover the cost.(Only after talking to us beforehand |
We guarantee our vehicles for 2 years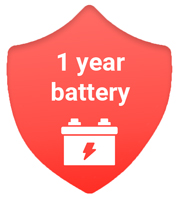 We guarantee our battery for 1 years
Electric vehicles do not require detailed inspection, unlike fuel vehicles. Only the tire lining,wheels and brake oil need to be checked. You can carry out these procedures either by yourself, at the repair shops of our service-partners, or at the repair shop you have contracted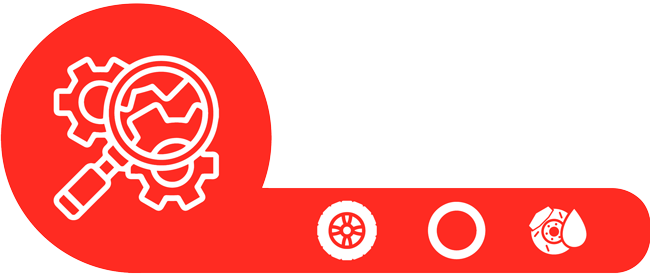 | A | B | C | D |
| --- | --- | --- | --- |
| We come to your home, bring your damaged vehicle to our workshop and bring it back after the repair.Fee:€ 0.5 per kilometer(roundtrip) | Labor costs: Everyone started hours 75 € + Form 1.50 euros per minute of the next hour + Spare Part (if form us) of spare parts are yours. | Or we repair your vehicle on site | You can buy your vehicles s spare parts from us and repair it at any repair shop you have agreed with Repair is not expensive, if only requires replace-ment of spare parts |
Stichwort
#4000W
#CITYCOCO
#BRUSTENLOSEN MOROR
#SPORTLICHER ELEKTROROLLER