MADAT CITYCOCO CHOPPER COBRA 49E 2000W 24 AH ELECTRIC SCOOTER DUAL BATTERY
1,738.59 €
1,857.59 €
-6%
Product Code:
7438644888150
Product Description
CityCoco Cobra 49e 2000W / 24 AH (dual battery)
The newest model Citycoco Matriculable that will completely change your daily routine. The new CityCoco Cobra 49e 2000W / 24 AH (dual battery) offers impressive combinations of the previous E-Chopper model, with the difference that it has a second slot for an additional battery, which doubles its autonomy.
Ideal for everyday use. Its style and characteristics make it the ideal model for the most demanding drivers. Fall in love with its design!
More than just innovative design. Its high quality components make it a safe and enjoyable driving model. Forget about starter malfunctions, gasoline and difficult fuel car maintenance. Charge this moped anywhere, its batteries are fully removable. You decide and get ready to enjoy!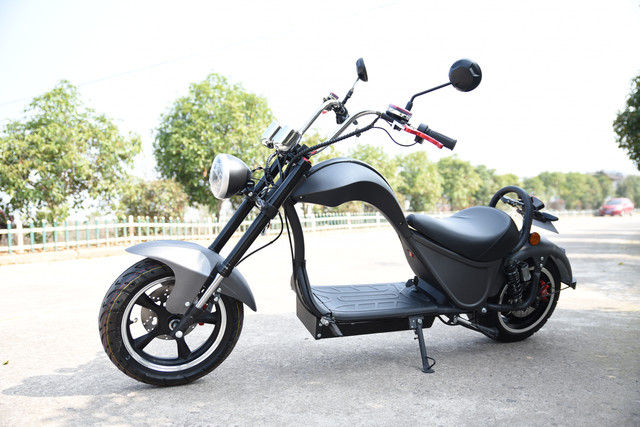 Double your autonomy. This incredible moped has the ability to double the battery capacity as it includes a second compartment for that. Enjoy up to 120 km of mileage and travel on the road and in the city as much as you need.
Innovation and safety. In addition to the ease of operation, you will be completely safe while driving as it includes a headlight, front and rear disc brakes, front and dual rear shock absorbers and a horn.

One of the great new features in its design is the double marker. You will never lose your speedometer meter, total mileage and battery level.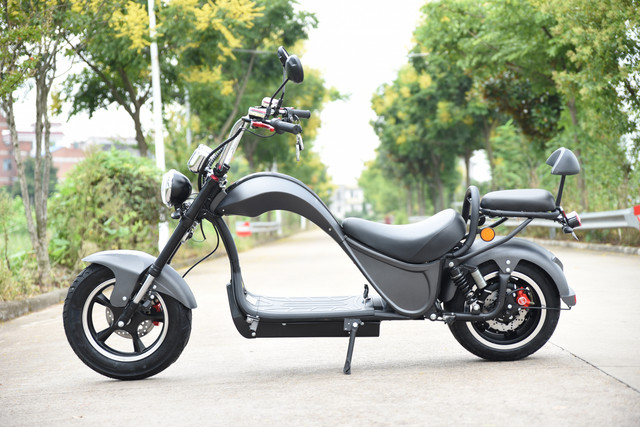 Our Cobra is equipped with a powerful 2000W brushless electric motor, which will provide you with tremendous benefits from the first moment you start operating this Citycoco:
- Maximum savings in consumption. You can travel 100 km for less than € 1 for electricity.

- Much simpler and easier maintenance. Forget about filters, oils and / or gaskets.

- Free of unpleasant odors, oil stains and gas stations at gas stations.

- No annoying noise.

This moped consists of an electric motor in the wheel, a lithium battery and a controller. These are three key elements that will make this car work. Forget about startup crashes and all the complications of a moped with combustion.

This latest version of the Citycoco has 2000 watts of power, strength and more than enough power to handle loads of up to 180 kg and ascents up to 18 ° inclines.

It has a top speed of 45 km / h and large wheels that provide impressive driving stability with a reduced risk of falls. It can be operated from 15 years old and without age restrictions! The product is made using 3D design technology. It is a unique modern product with a minimalist structure.

Also has the following certificates: CE. ROHS, UL, offers you high quality and safety when purchasing this product.

TRY AND ENJOY A NEW WAY TO MOVE IN THE CITY! 100% ENVIRONMENTAL RESPONSIBILITY. 0% POLLUTION !!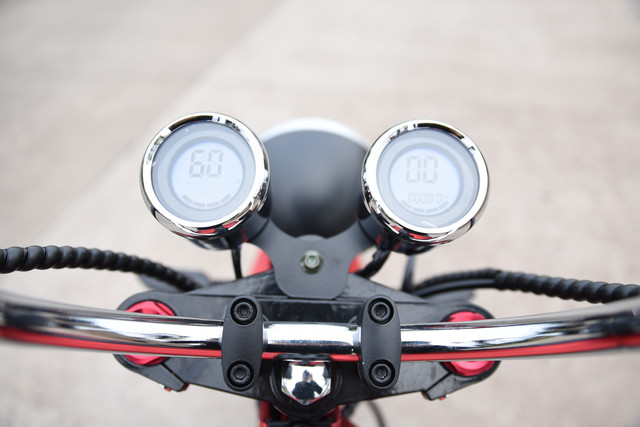 This vehicle includes a second seat as a gift so that you and your companion can enjoy it. This seat is 100% approved for on-road driving. Enjoy it to the fullest with your CityCoco Cobra!
This model, homologated as a moped, includes front and rear direction indicators, low and high beam, brake light, side light, license plate light, horn, rearview mirrors.
- 60 V and 24 Ah lithium battery with high autonomy.
- Approved lighting system. Short and long light, indicators, side light, license plate light.
- Approved odometer.
- Rear view mirrors.
- The frame number is engraved on the chassis.
- Switch on the side support ("stand")
- Steering wheel lock with key.
- Front and rear disc brakes.
- The maximum speed for an approved moped is 45 km / h.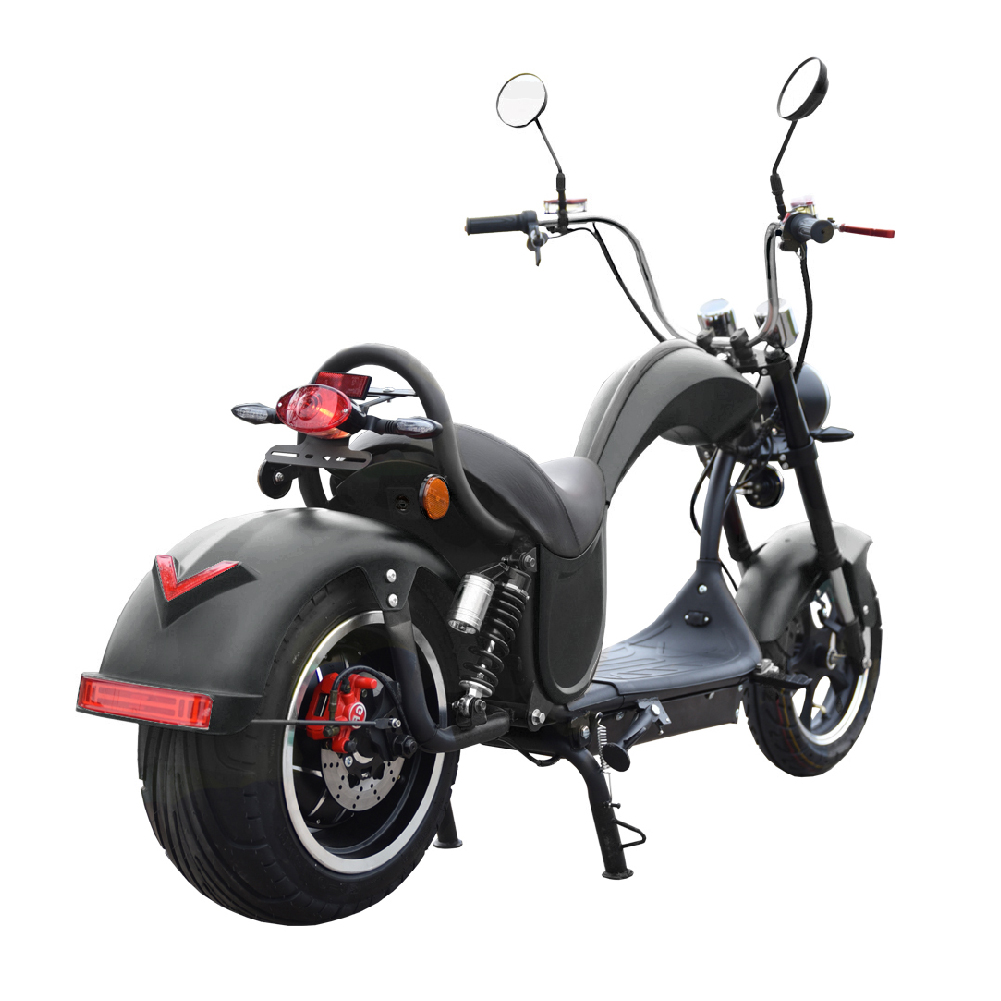 SPECIFICATIONS
- Motor: 2000 W
- Battery: 60V24Ah (optional second battery)
- Color of the mudguard: brown.
- Frame / Chassis Color: Black
- Maximum speed: 45 km / h
- Autonomy on one charge: 60 km
* All our Citycoco batteries can be charged on the motorcycle or removed and charged separately.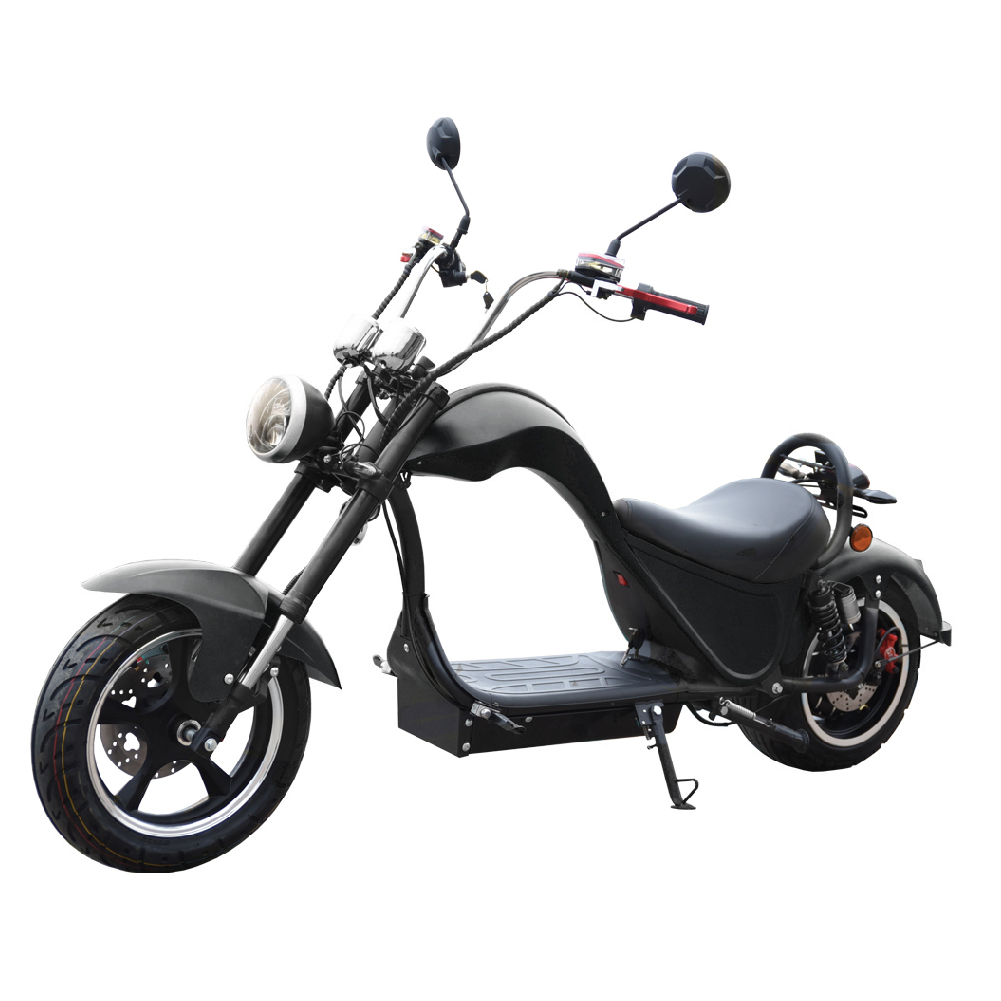 Characteristics:
- front shock absorber
- Horn
- Dual pneumatic rear shock absorber
- Front / rear disc brakes
- Front light (short and long) / Rear position and brake light.
- Front and rear indicators
- Dual digital display (odometer + battery / voltage level)
- 2 starting keys
- Maximum load: 180 kg
- Scooter weight: 72 kg.
Dimensions: 2.03 m long, 1.09 m high and 84 cm wide (end to end of handlebars)
- Charging time: 6-8 hours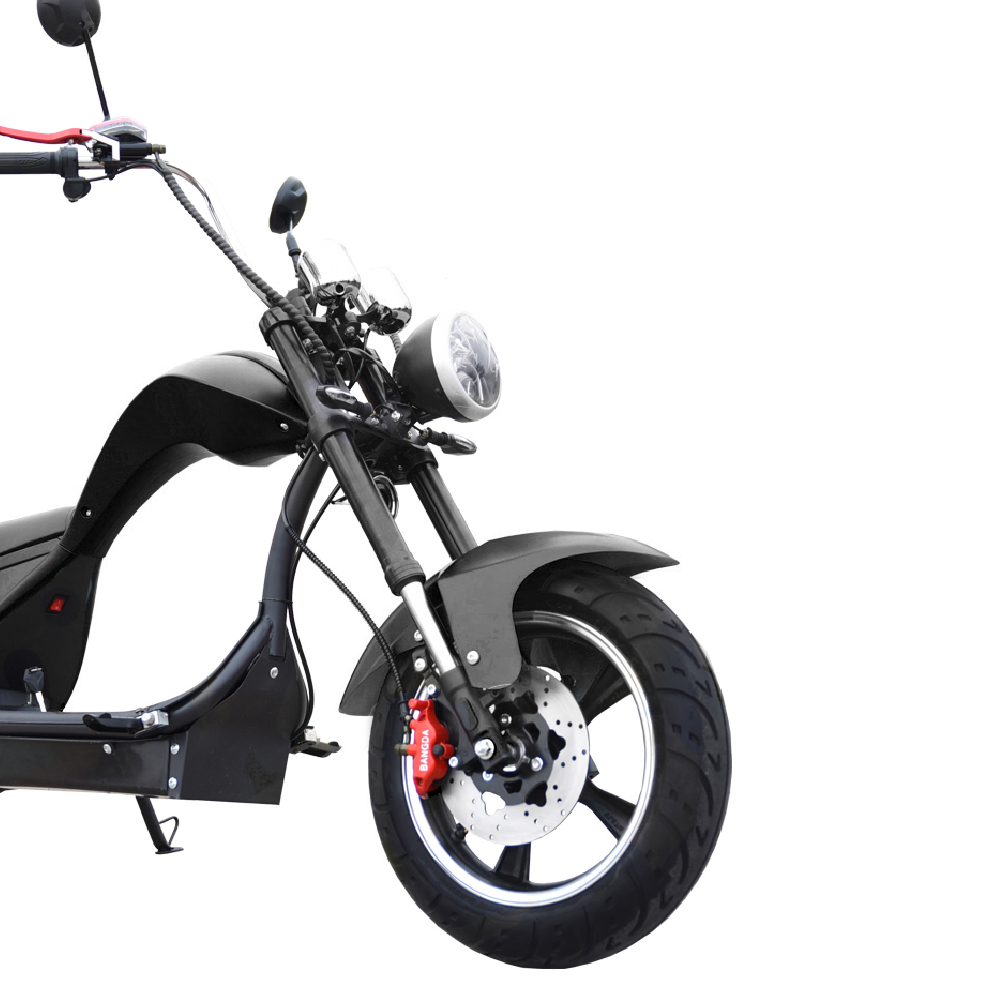 GUARANTEE
Two years for all components and parts of the product except the battery, which is guaranteed for six months.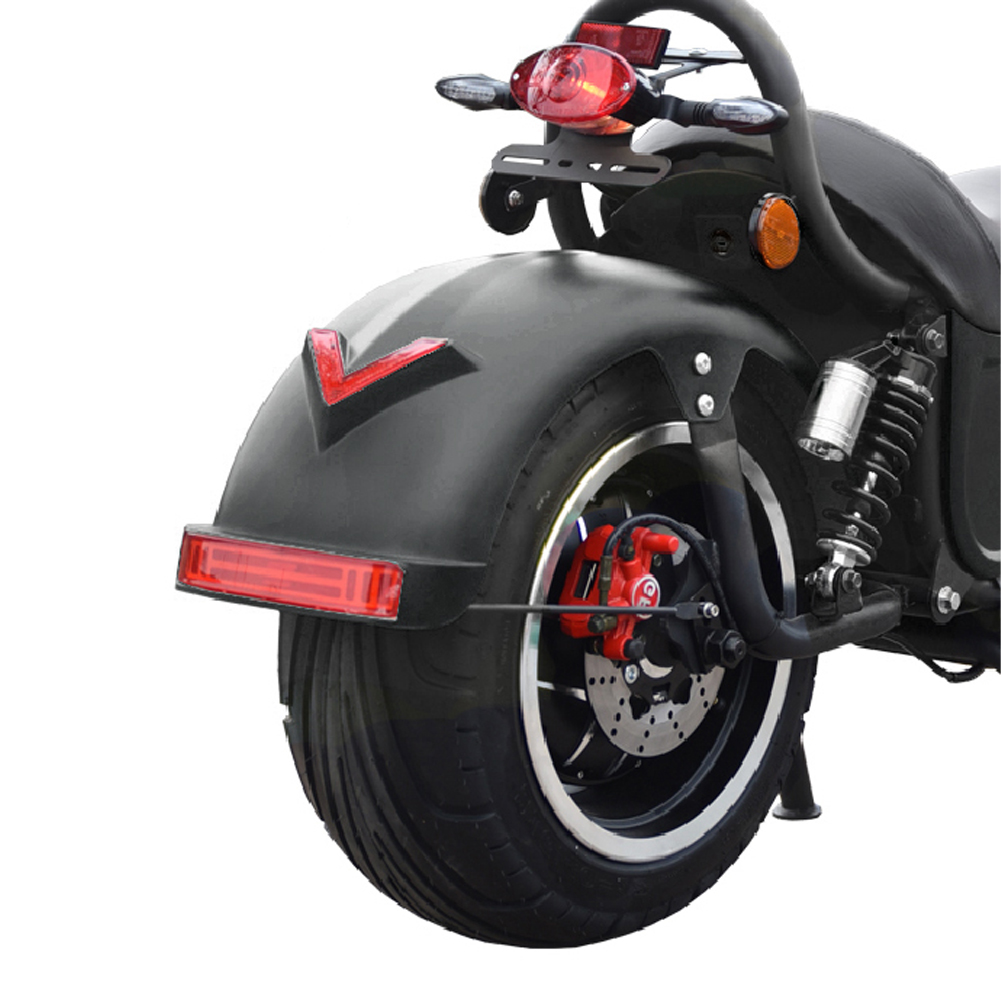 #monopattino elettrico #scooter elettrico usato #niu scooter elettrico #bonus scooter elettrico #scooter 125 #bmw scooter elettrico #motorino elettrico #scooter elettrico senza patente #monopattino elettrico xiaomi #bonus monopattino elettrico #bonus monopattino #monopattino elettrico prezzo #monopattino elettrico amazon #ducati monopattino elettrico #monopattino ducati #monopattino elettrico usato #monopattino elettrico roma #miglior monopattino elettrico #scooter elettrico #monopattino elettrico unieuro #monopattino elettrico decathlon #monopattino elettrico bambini #monopattino elettrico milano #monopattino elettrico costo #noleggio monopattino elettrico #monopattino elettrico mediaworld #monopattini elettrici #batteria monopattino elettrico #monopattino elettrico ninebot #monopattino elettrico euronics #velocita monopattino elettrico #bici elettrica #offerte monopattino elettrico #mi electric scooter #xiaomi #xiaomi mi electric scooter #mi electric scooter pro 2 #xiaomi mi electric scooter pro #monopattino elettrico #mi electric scooter essential #mi electric scooter 1s #xiaomi mi electric scooter pro 2 #xiaomi mi electric scooter essential
#unwetter baden württemberg #Unwetter schweiz frankreich #unwetter stuttgart #deutschland england #wembley-stadion #fussball deutschland england #valsamoggia #Hugo Lloris #barthez #felipe anderson #nota figc #plombieres les bains #remiremont #grele #orage vosges #plombières les bains #plombieres les bains #remiremont #grele #orage vosges #plombières les bains