Product Code:
7438644884947
Availability: Out Of Stock

sie können rund um die Uhr WhatsApp schreiben
Product Description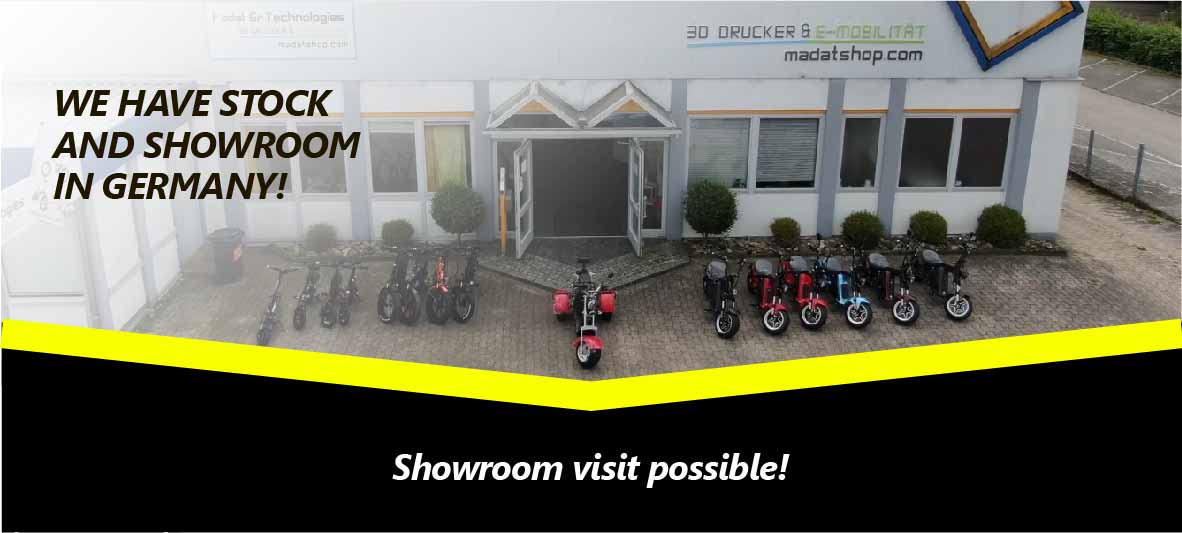 The LIGHTNING is designed for budget-conscious customers, this would be an excellent option for most of demanding riders. The 8-inch wide and solid tires, front and rear spring shock absorbers provide a surprisingly smooth riding experience, and absolutely NO punctures anymore.


Customer Service
24/7 Customer Service: Germanian, English, Russian, Turkish
You can get repairs and service at the Madatshop Store.

İnsurance service: E-Mobilities over 25km/h need to be insured.

WARNINGS: Madatshop technologies gives a 2 year warranty on all its products.

Note!
Top speed: 45KM/H
The product has an option such as speed adjustment.
If you want, you can increase the speed up to 70KM/H.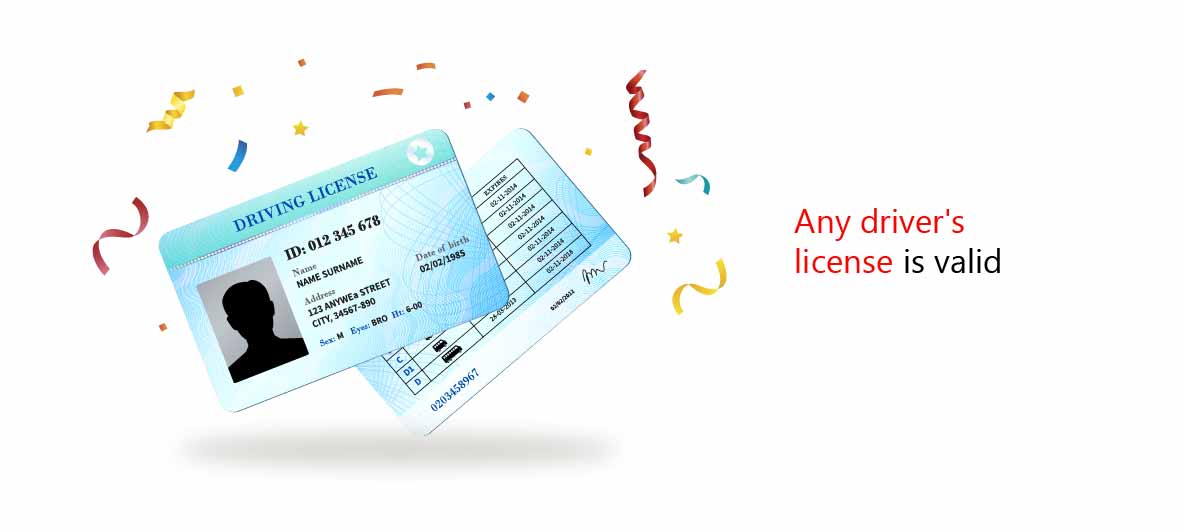 Driving license: Any driver's license is valid.
You can get license plate through the COC certificate and start to drive on the street.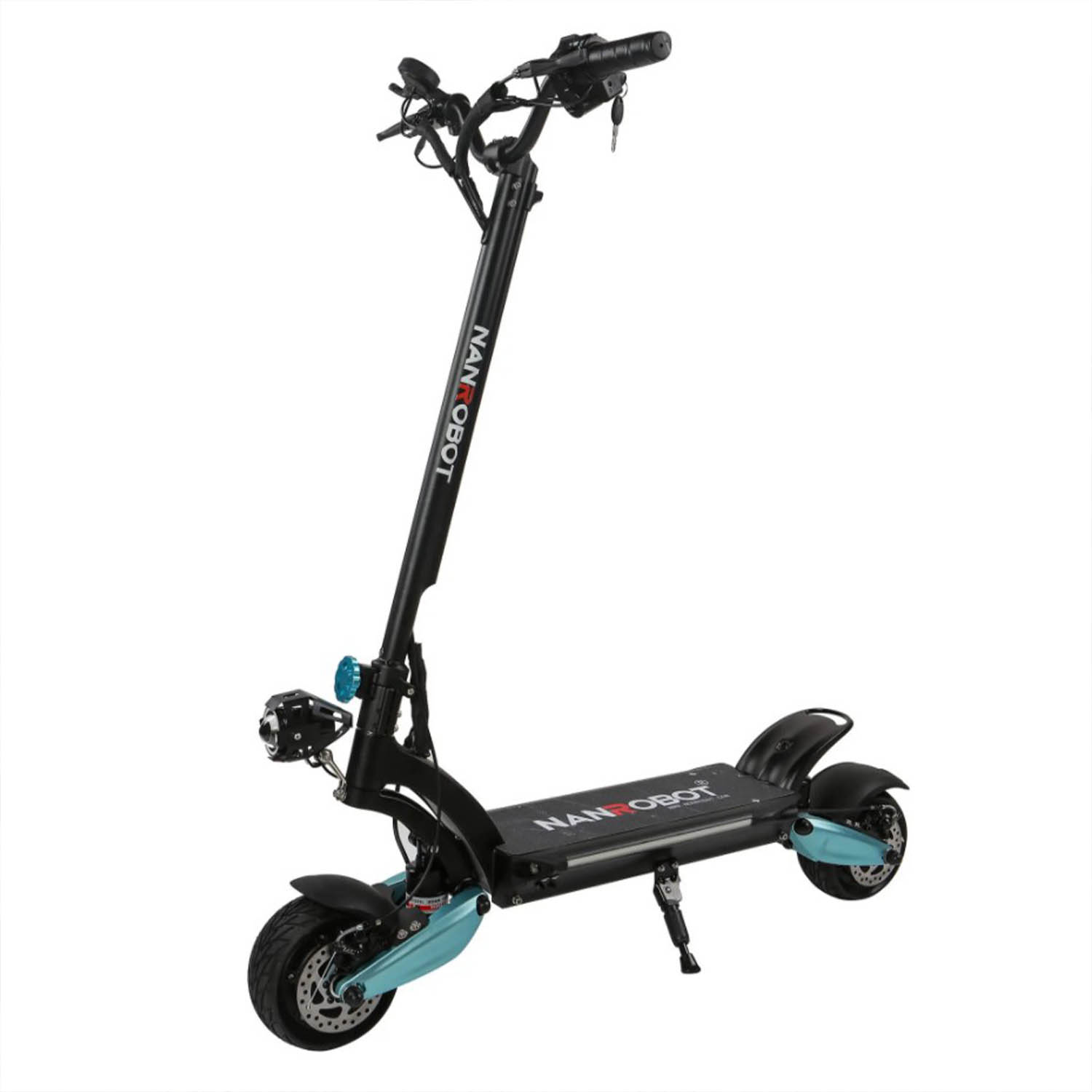 Tire: Front and Rear Solid Tire
Tire size: Wide Wheel 8 Inch
Brake: Front and Rear Disc Brakes
Suspension: Front and Rear Spring Suspension
Lights: Head Lights, Front Beam Lights, LED Lights, Brake Lights, Turn Signal
Loading capacity: 120kg
Net weight: 30kg
Gross Weight: 37kg
Package Carton: 7-Ply Brown Cartonx2
Carton size: 123x31x58 cm (LxWxH)
Battery: 48V 18AH
Controller: 25A Double Controller
Motor: Dual Drive 800Wx2
Range: 30-35km
Max speed: 45Km/h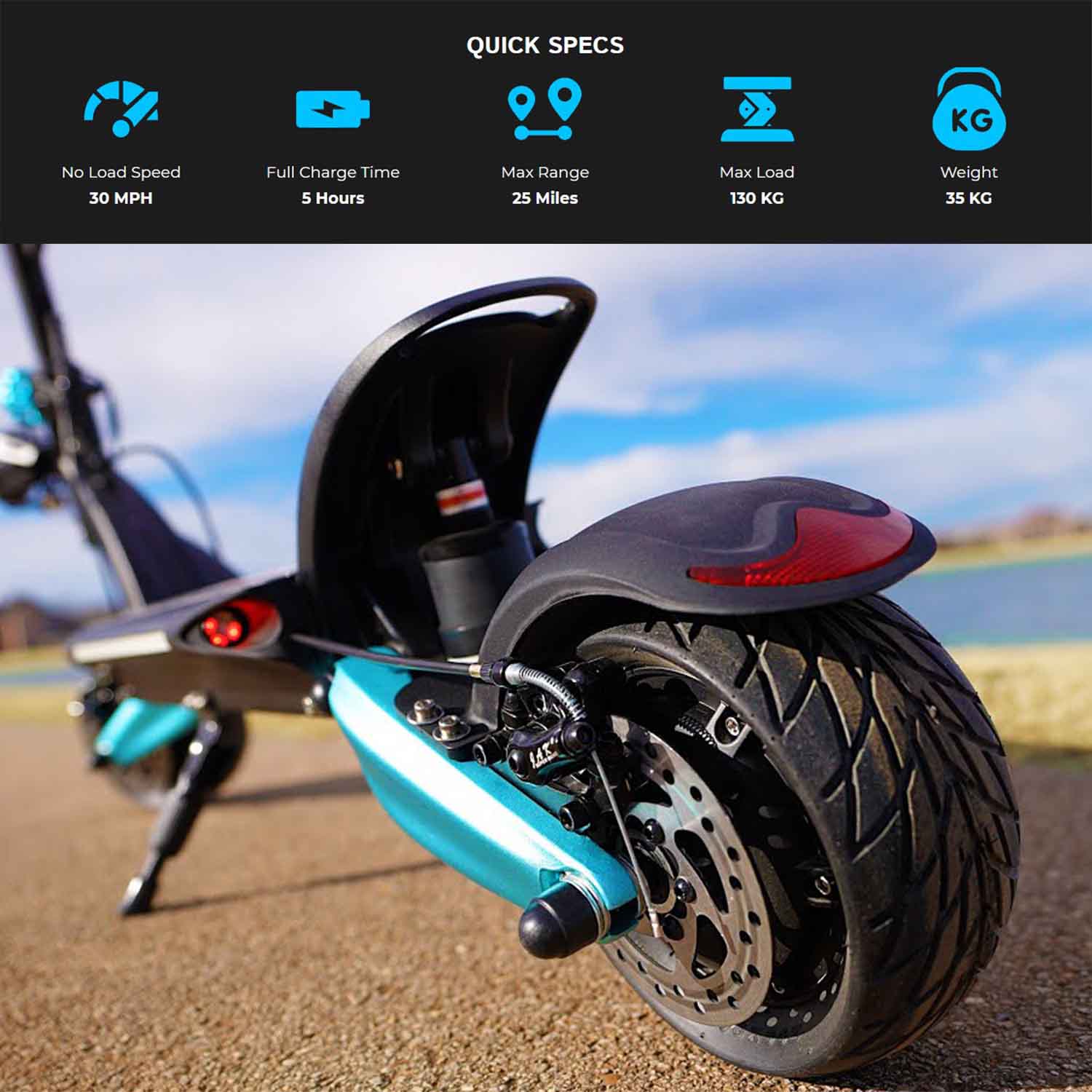 Budget-friendly Beast
If there's anything NANROBOT is known for, it is being the industry-leading brand for top-tier scooters. But, with excellent qualities and top-tech capacities come high prices too. Well, hurrah!
The NANROBOT Lightning is here to offer you all that is within your budget capacity. Say hello to the latest-tech braking, suspension and acceleration features in a more compact and budget-friendly package which is the Lightning.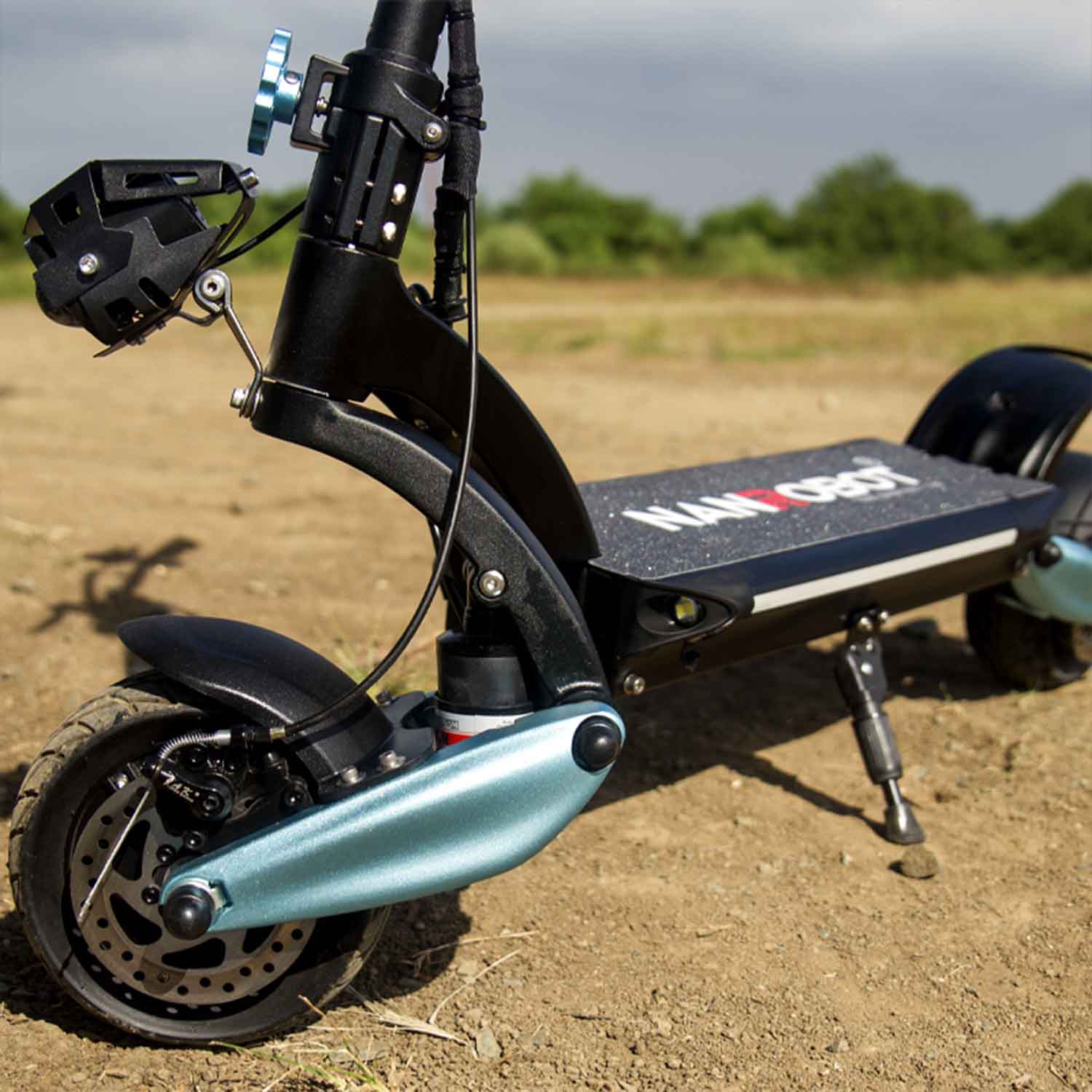 Fast as Lightning
Undeniably fast, the Nanrobot Lightning is powered by dual 800W motors (adding up to 1600W in dual-drive) that quickly gear up to a max speed of 30 MPH.
At the motors' peak, you are certainly gonna get more than that. And with its 48V 18AH Dynavolt battery, you are guaranteed 20-25 mile range on the TURBO mode and more with ECO.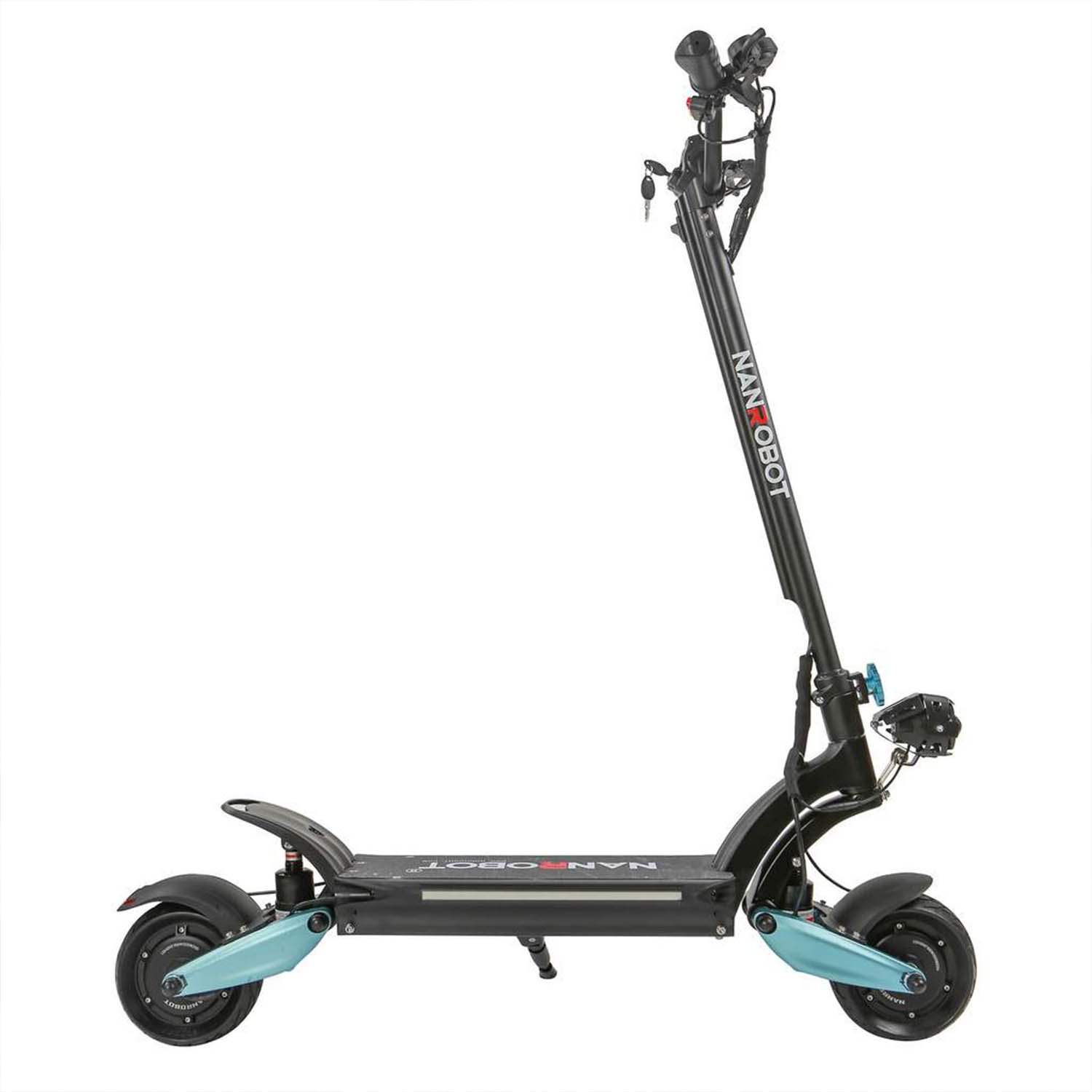 It's Time to 'Brake' Free
The scooter was carefully designed to offer you not only top features but also ultra-efficiency. NANROBOT Lightning's 8-inch solid tires, front and rear spring shock absorbers provide an unsurprisingly smooth experience and maximum riding enjoyment.
The front and rear disc brakes offer exceptional stopping power. And at the same time, the ergonomic-designed handlebars enhance your ride control. Do you know you can also opt for the Lightning's comfy scooter seat?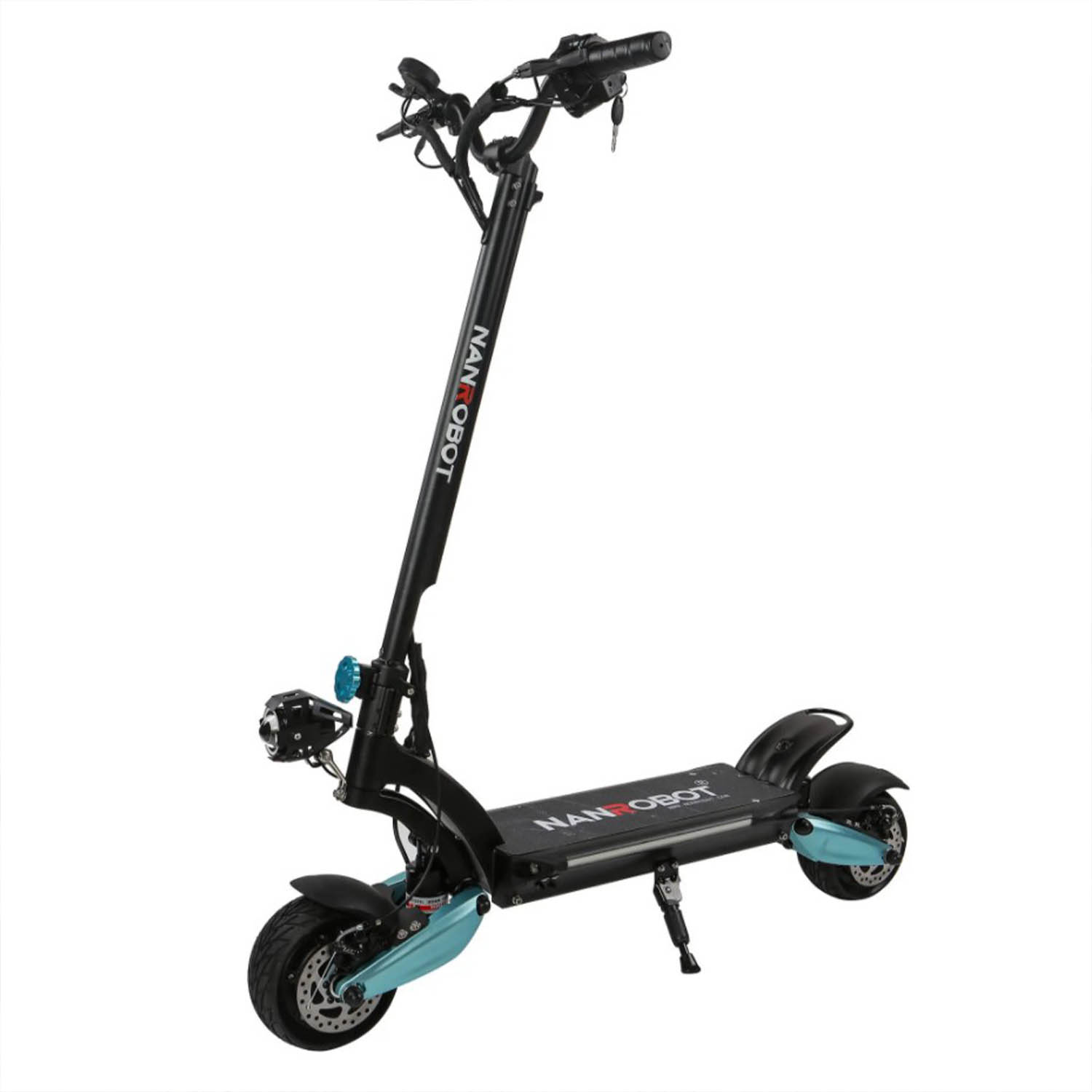 Why go for NANROBOT Lightning?
Lightweight and portable
High speed and acceleration
Stable, comfy and safe ride
Maximum enjoyment
Budget-friendly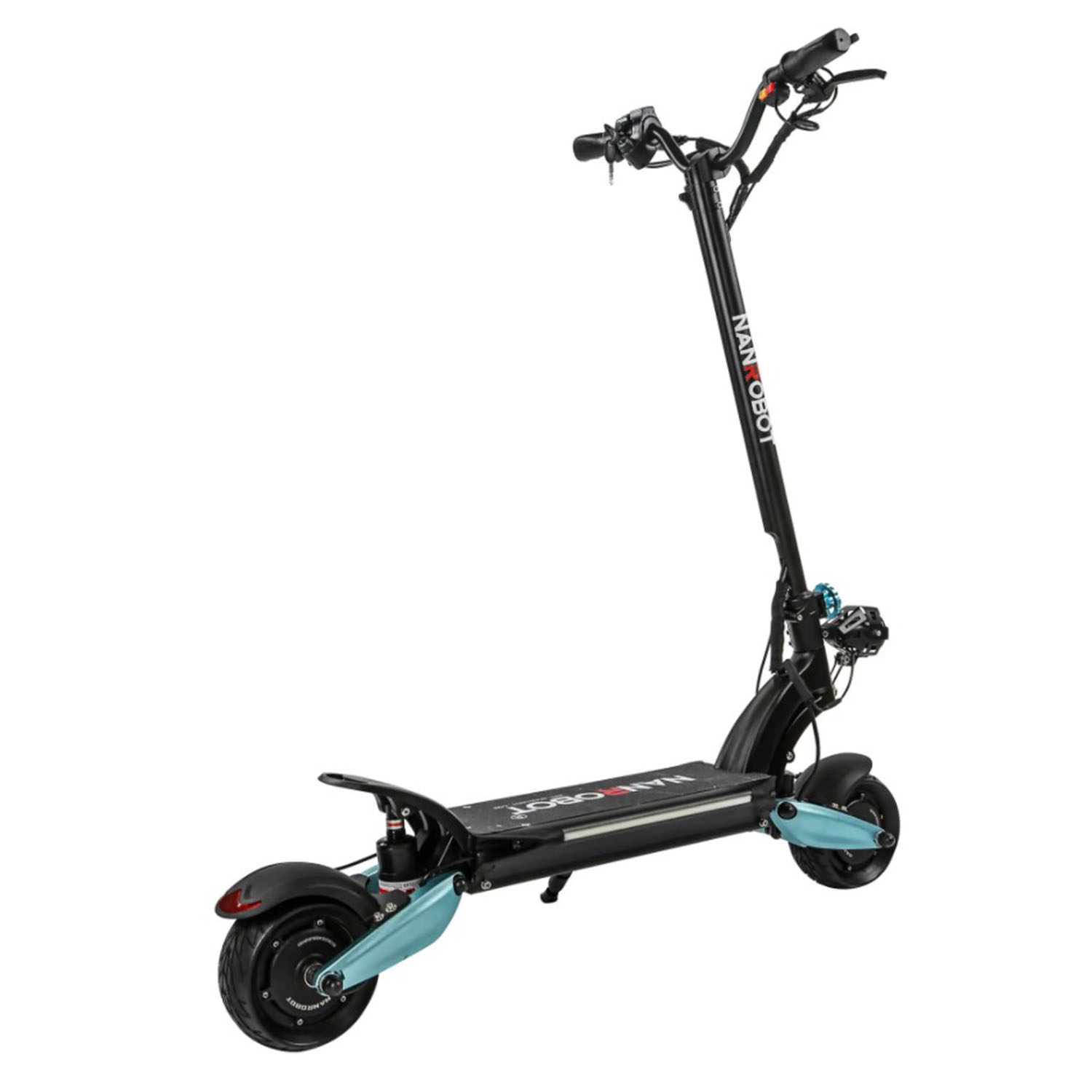 Item specifics
45KM/H

45KM/H

1600W

1600W

18AH

18AH