Creality 3D® CR-10S Pro V2 DIY 3D printer kit 300 * 300 * 400 mm print size
Product Code:
0683813778436
Product Description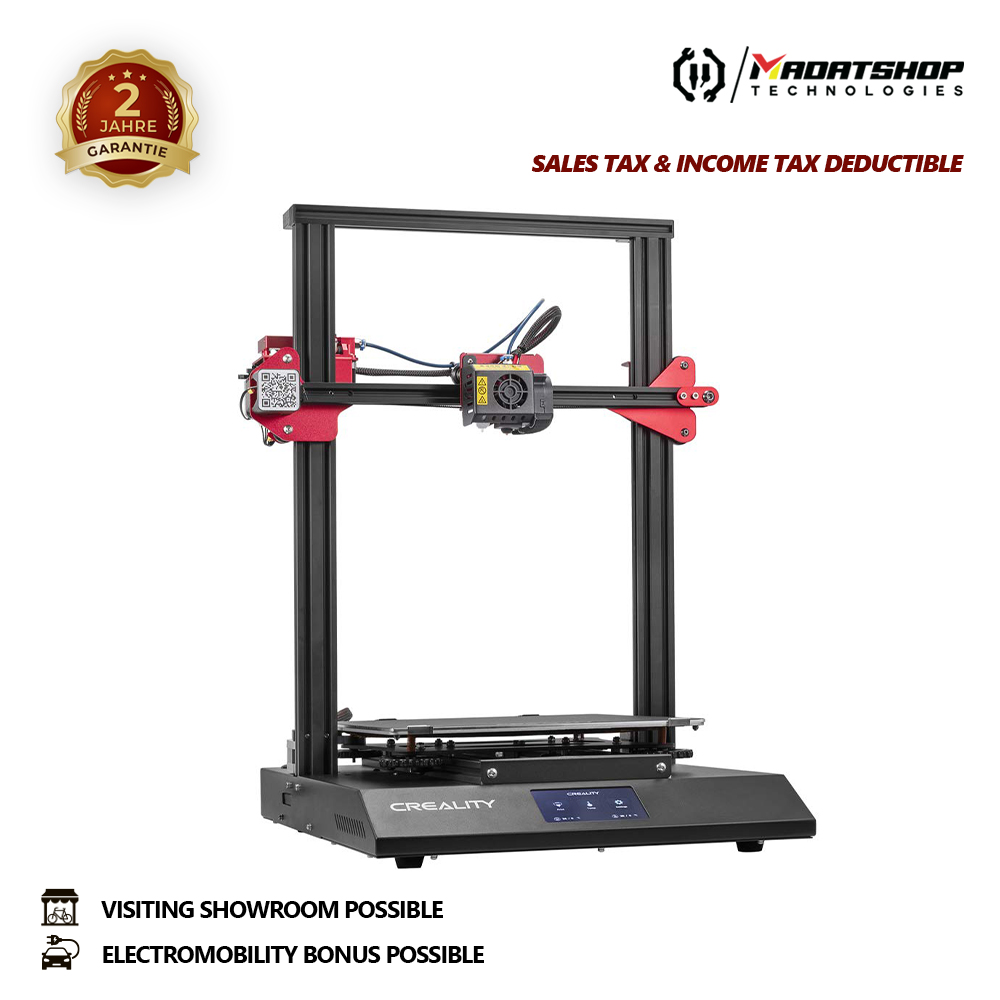 The following product is in stock. The delivery time for Europe is 3-5 days.
For business customers with a sales tax identification number from countries of the European Union 16% VAT. Refunds are possible. Please contact us before ordering
The Products are provided with CE Certificate also
The products are also provided with CE certificate
Description
Two-color printing: design with double injection and one-out nozzle. Two filaments, two extruders, one nozzle.
Colorful 4.3-inch touchscreen: User-friendly UI design with acoustic prompts and perfect human-machine interaction for users to offer an unprecedented intelligent user experience.
Carboloy silicon printing platform: no gluing required, perfect connection with filaments at 60 ° C, reduction of adhesion after cooling, model and platform can be easily separated and the model can be easily removed.
Larger PSU: Use a well-known medium-sized PSU and only need 6 minutes to heat the hot bed to 100 ° C.
Double fan cooling: better cooling effect, faster cooling and more efficient radiation. CR-X Bicolor DIY 3D Printer Kits Molding Technology.: FDM (Fused Deposition Molding) Charachteristics Updated version of CR-10S WITH 300 * 300 * 400mm
LARGE PRINT FORMAT Two-tone: 270 * 270 * 400 mm
Nozzle No .: 1 Automatic leveling of the matrix, simple leveling with automatic leveling and auxiliary leveling modes Print, continue, and continue printing to allow longer printing (the print model is not affected) Double gear extrusion mechanism, has a large extrusion to ensure smooth feed High-precision printing 4.3-inch color touchscreen, status display, function display, all settings must be checked clearly Filament detection, transparent filaments can also be recognized and automatically switched off while the filament is leaking V2.4.1 motherboard, four-layer circuit board, TMC subdivision for ultra-quiet drive 256, more accurate printing High quality Teflon hoses ensure high temperature resistance for a more even feed, but improve the print quality Rapid heating to 110 ° C, only 5 minutes 500W power supply for the brand, stable pressure that can use 100V-240V without adjustment.