CREALITY CR-10 SMART - 30X30X40CM
Product Code:
4260767561879
Brand:
Creality

Product Description
Creality CR-10 Smart: The printer just got smarter. Intelligent experience, enhanced performance, super car design
Key Features

Built-in WIFI function

Power saving mode

Intelligent Auto Leveling

Double Z axes + double diagonal rods

4.3 inch full screen touch screen

Super car design

Ultra quiet design

Modular design

Overall dimensions Overall dimensions: 578 mm x 522 mm x 648 mm

Total weight 14 kg

Maximum power consumption: 350 W.

AC voltage: 110V - 240V DC: 24V.
Shipping box: 660 mm x 575 mm x 290 mm; Gross weight: 17.3kg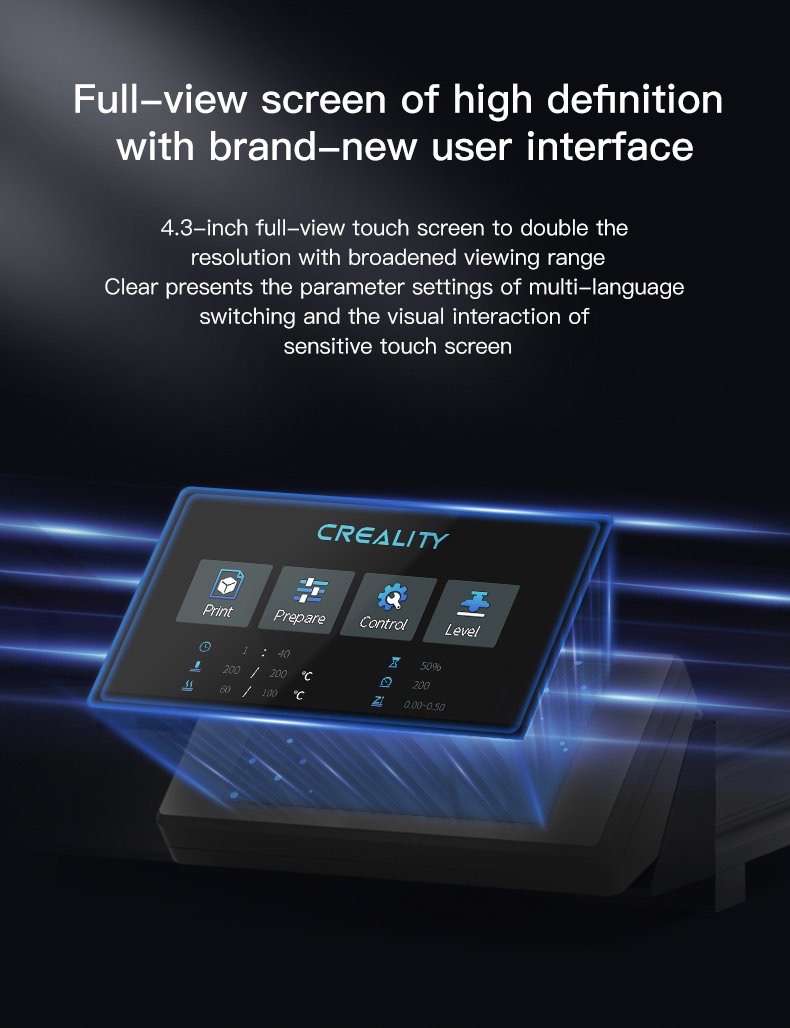 Eight sensitive functions
Built-in WIFI function: remote printing anytime anywhere

Power Saving Mode: Saving energy and electricity safely and worry-free

Intelligent auto-align: print immediately after initial auto-align

Double Z-axis + double diagonal drawbars: ensure stable and precise pressure

4.3 '' full screen touchscreen: intuitive and easy to use

Supercar design: a blend of aesthetics and technology

Extremely quiet design: motherboard mute / fan mute Low noise power supply
Modular structure: 6 steps for assembly 8 minutes for assembly
A little more intelligence:
The CR-10 smart 3D printer supports WIFI and RJ45 wired network connections. With the Creality Cloud app, you can easily cut 3D models, remotely control your printers and print objects anytime, anywhere using your phone.
Ultra quiet design: in-house production
Designed 32-bit proprietary motherboard with mute function, low-noise power supply and high-efficiency fans ensure silent 3D printing.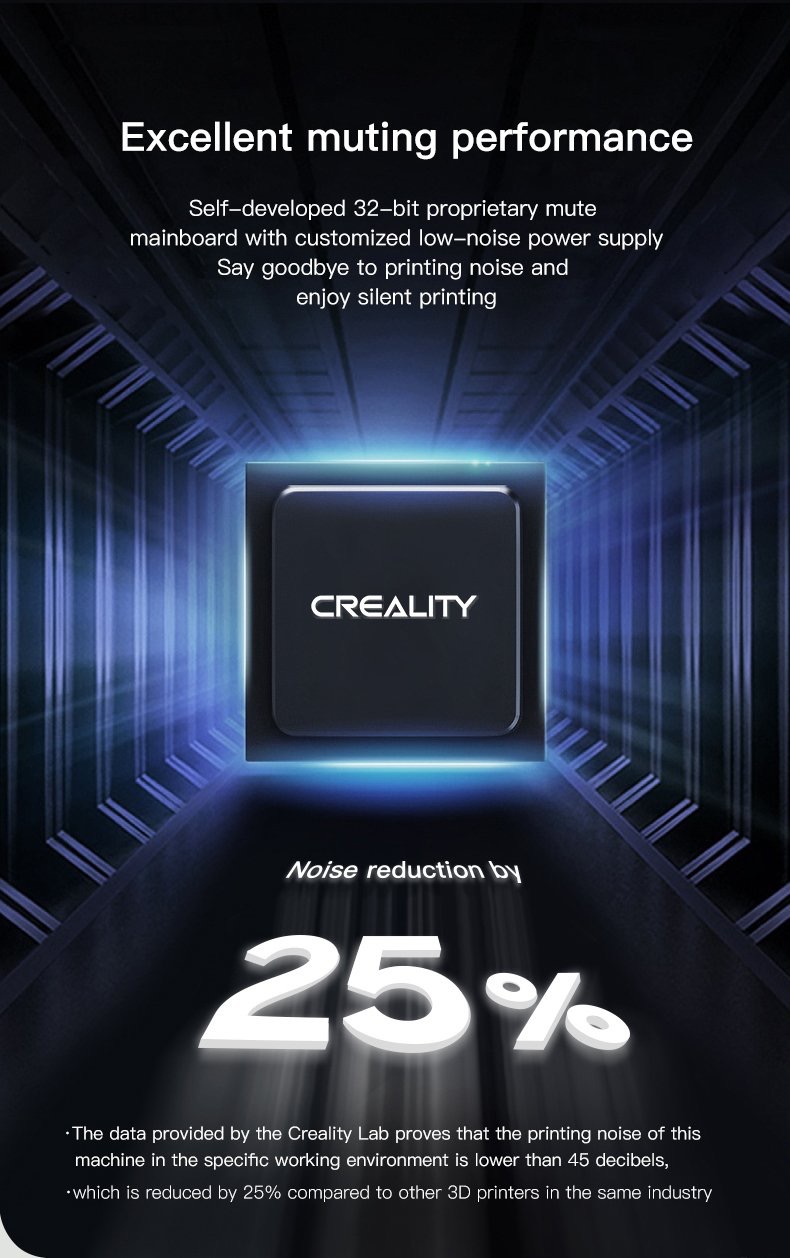 Smart Auto Leveling:
With V2.0 Auto Leveling System, you can enjoy a hassle-free leveling process and instant printing after the initial auto leveling is completed.
Screen protection and auto shutdown:
The screen will be dimmed if no manual operation is performed for 30 minutes to save power. And it is environmentally friendly. The CR-10 Smart supports automatic filament feed and retraction, making the process easy. The machine will automatically shut down after finishing the pattern to save energy and effort.
Constructive and technical details
Used nozzle type: MK8
Useful filament diameter: 1.75mm
Maximum. Nozzle temperature: 260 ºC
Open Thread System: Yes
Extruder type: Bowden cable
Construction area: 300mm x 300mm x 400mm
Maximum. Building board temperature: 100 ºC
Building board material: Carborundum glass plate
Building board fixing: Clamp
Building board leveling system: Pressure sensor
Construction chamber during the process: open
Number of extruders: 1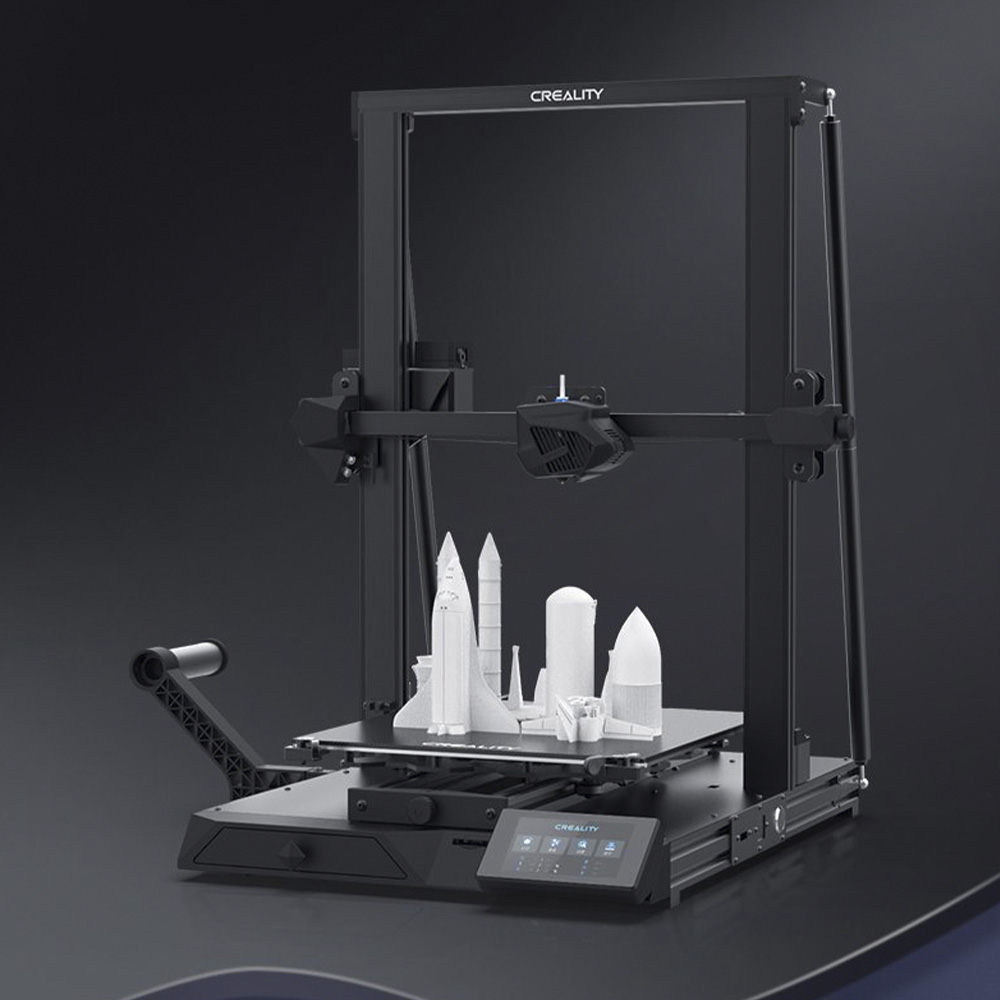 Equipment
HEPA filter: No
Thread Runout Sensor: Yes
Touch screen: Yes
Camera: yes
Connection
SD Card: Yes
USB connection: Yes
Ethernet connection: Yes
WLAN: yes
Cloud Management: Yes Permission
accuracy
: 0.1mm