CREALITY CR-200B
Product Code:
4260767561893
Brand:
Creality

Product Description
A sophisticated 3D printer always delivers high performance. The Creality CR-200B 3D printer not only has the best features, but also has a really chic and elegant design.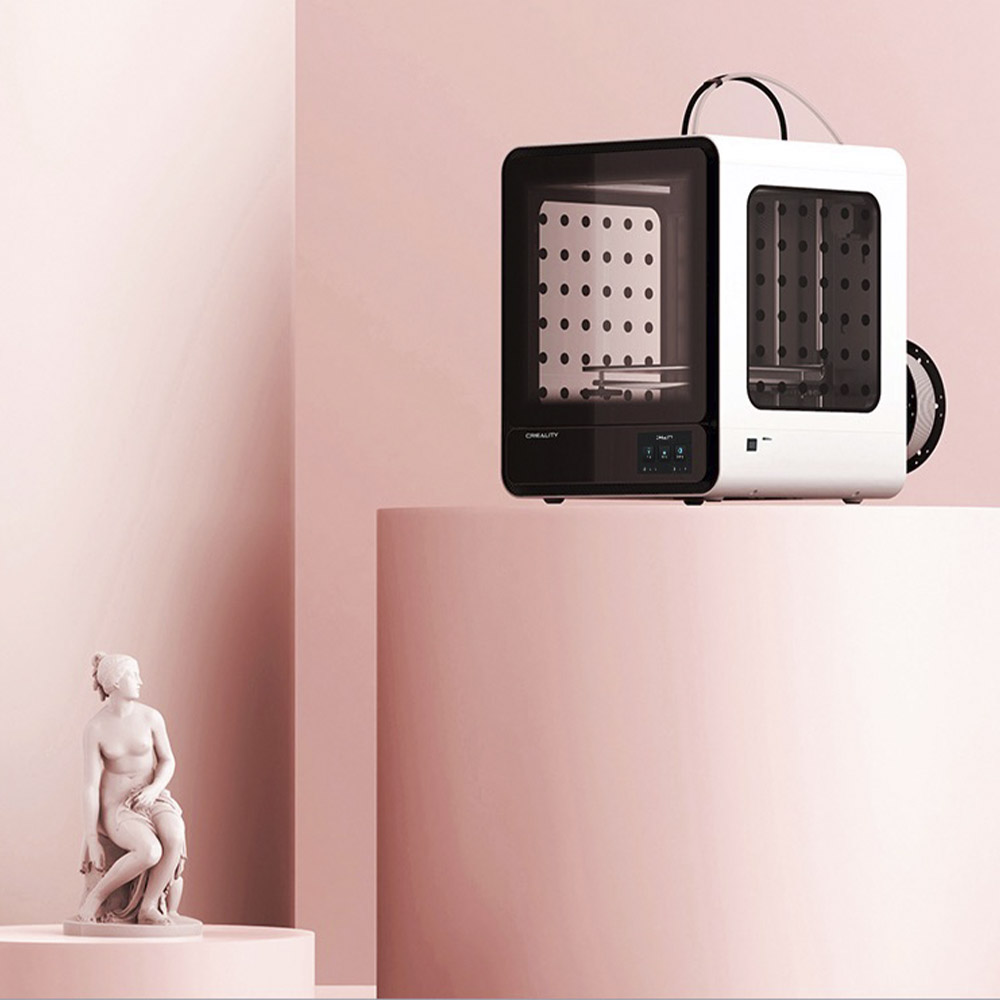 Main features of the Creality CR-200B
Fully enclosed chamber

Thread break sensor

Large format color touch screen

Indoor LED light

Overall dimensions: 411mm x 435mm x 503mm

Total weight: 16 kg

Maximum power consumption: 360W

AC voltage: 100 V - 240 V (50/60 Hz) DC: 24 V.

Shipping box: 533 mm x 499 mm x 605 mm; Package weight: 20.68 kg
Transparent camera with multiple styles to choose from
The exclusive structure in the classic Creality color and the choice of different styles bring your creativity to the limit.
Fully enclosed chamber matches high temperature filaments
The 200x200x200mm closed chamber offers a large print format. Compatible with a standard lid. It supports high temperature fibers.
High quality wide voltage power supply with safety system
A universal power supply with stability and quality ensures a safe and friendly environment.
Brand new and great set of attachments
The new set of nozzles with excellent thermal conductivity is characterized by wear resistance and stability, smooth thread advance. The dual fan provides excellent heat dissipation. Online printing and real-time remote control.
Large format color touch screen
New user interface and sensitive screen, capacitive color screen withstands wear and tear.
Intelligent Filament Runout Sensor
Every time a possible accident occurs, such as a leak or filament breakage, the smart sensor forces the device to abort the printing process. Printing continues automatically after feeding a new filament.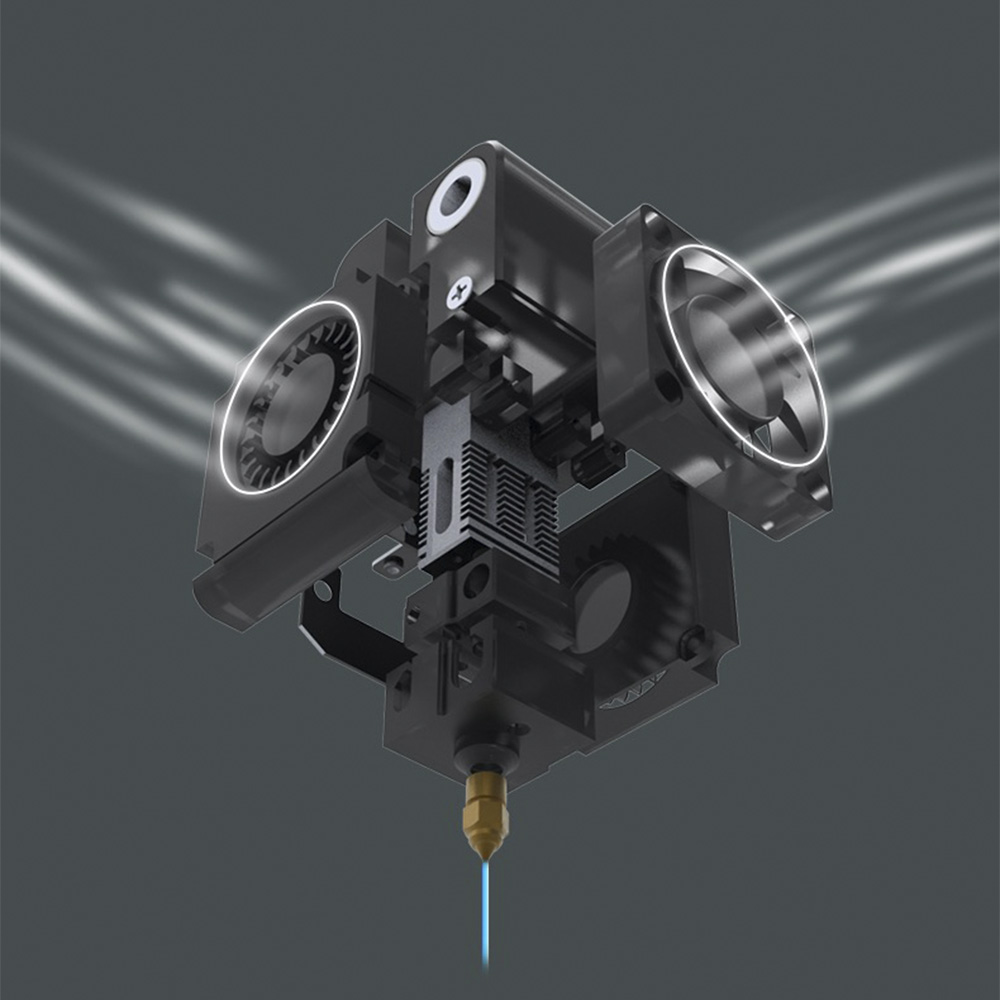 Constructive and technical details
Used nozzle type: MK8
Useful filament diameter: 1.75mm
Maximum. Nozzle temperature: 250 ° C
Open Thread System: Yes
Extruder type: Bowden cable
Recommended print speed: max. 180 mm / s (depending on material)
Construction area: 200mm x 200mm x 200mm
Maximum. Building board temperature: 100 ºC
Building board material: Carborundum glass
Board Building board fixing: Clamp
Building board leveling system: manual leveling Building
chamber during the process: open or closed
Number of extruders: 1
Specifications
Minimalist industrial
Fully enclosed chamber
Thread break sensor
Large format color touch screen
Indoor LED light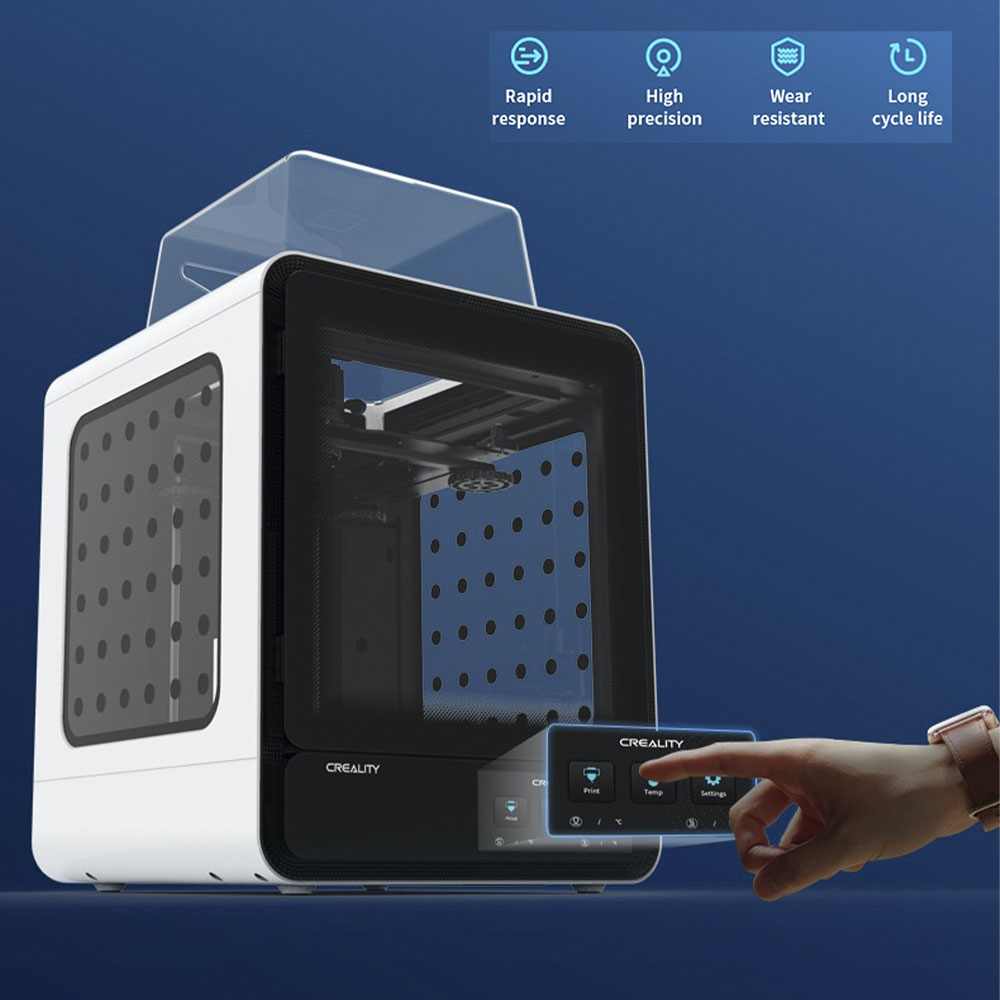 Equipment
HEPA filter: No
Thread Runout Sensor: Yes
Safe Power Off: Yes
Touch screen: Yes
connection
SD Card: Yes, SD Card
USB connection: Yes
WLAN: no
Accuracy
layer height: 0.1 - 0.4 mm
Resolution: 0.1mm