ENGWE X5S CHAINLESS FOLDING ELECTRIC BIKE E BIKE
Product Code:
7438644888815
Product Description
STRONG POWER
Engwe X5S electric bicycle has a 400W high-speed brushless gear motor, a maximum speed of 35KM/H, a 48V 15AH (EU Model) or 48V 20AH (US Model) maximum cruising range of 70KM (NOTE: the actual performance will be affected by the user's weight, the impact of road conditions and battery power).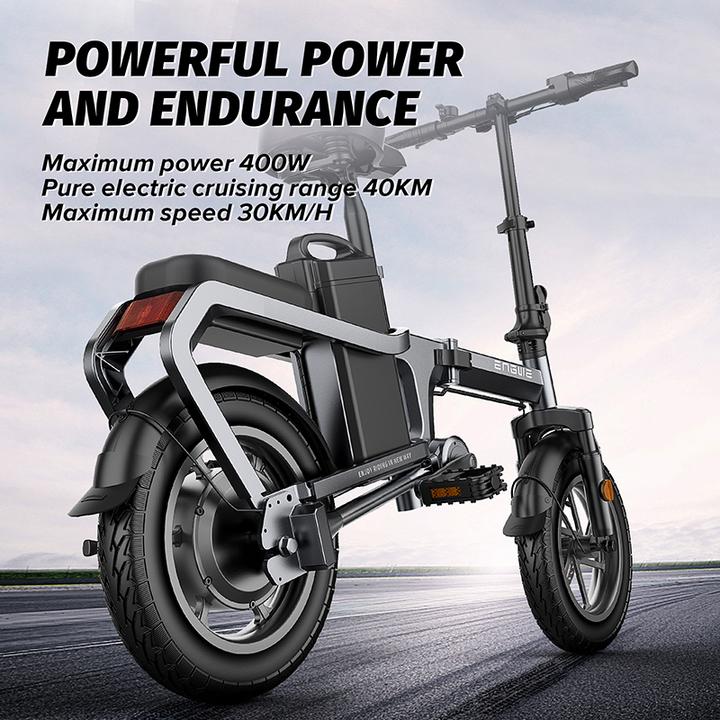 COMFORTABLE AND SAFETY
The ebike has a full aluminum alloy body structure. The front fork arm is made of high-strength carbon steel for comfortable shock absorption. The high-performance 14 IN pneumatic tires can provide smooth and stable driving even on uneven roads. The maximum load of the body is about 331LB (150KG).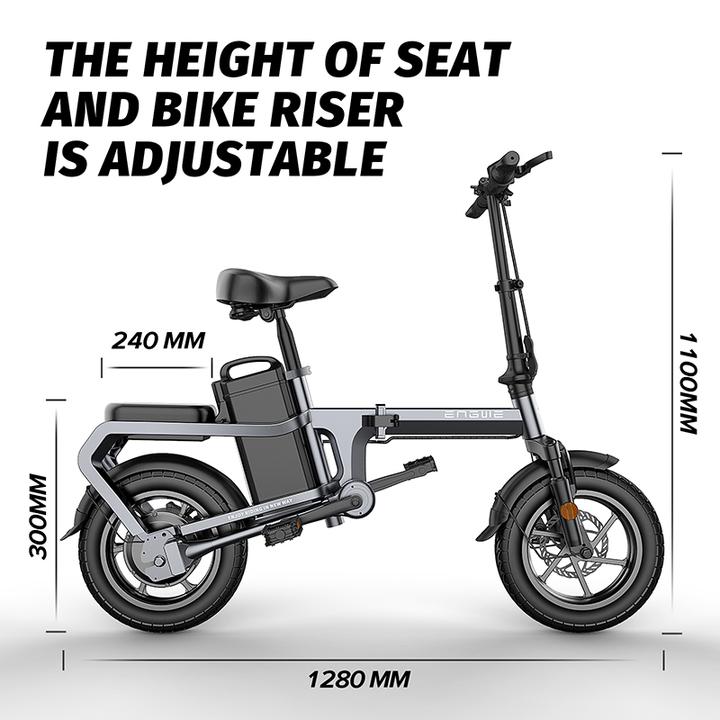 LIGHTWEIGHT AND FOLDING
The body weights only 19KG, can seat two people, can be folded and stored, the size after folding (76CM * 35CM * 55CM).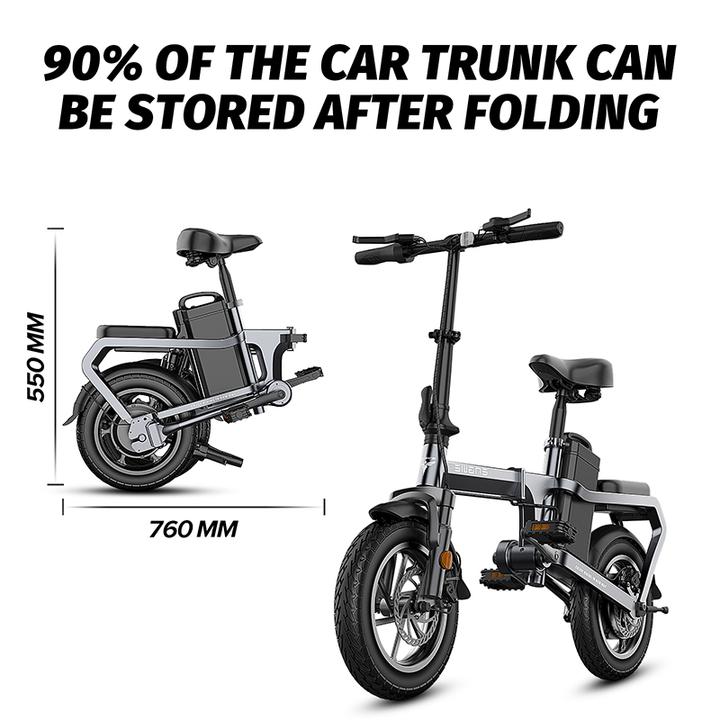 THREE RIDING MODES
Power-assisted riding, pure electric riding, and pure power riding. Multiple riding modes allow you to ride without worries and meet your daily travel needs (pay attention to travel safety).

SPECIFICATION
Model
X5S
Motor
Rated Power 240W
Maximum Instantaneous Power 400W

Maximum Speed
Limited Mode 20 KM/H


Unlimited Mode 35 KM/H



Maximum Mileage
37 MILE /60 KM (Electric Mode)
74 MILE /120 KM (Assistant Mode)

Battery
48V /15AH (EU)
48V /20AH (US)

Charging Time
6-10 Hours
Frame Material
Aluminum Alloy
Front Fork
High Strength Carbon Steel Comfort Shock Absorption
Tire
14 INCH x 2.125 INCH
Recommended Tire Pressure
300 KPA /3 BAR /43.5 PSI
Chain
None
Display
LED Display
Load Capacity
330.69 LB /150 KG
Vehicle Weight
63.5 LB /28.8 KG
Note:

Actual performance will be affected by user's weight, road conditions, and battery level.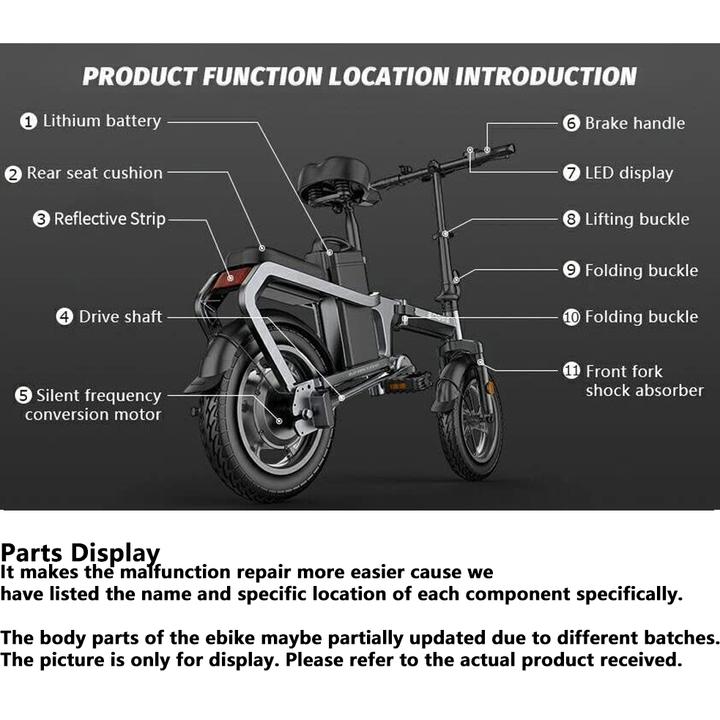 WHAT'S IN THE BOX?
Our bikes are 95% pre-assembled, you only need to install the pedals.
X5S E-bikes ship complete with everything you'll need to get up and running, including:
An E-Bike.
A Battery.
A Charger.
WARRANTY
1 Year coverage on electrical components.
1 Year coverage on mechanical components.