FAT BIKES IN EUROPE
Created Date: 30 Nov
0 Comments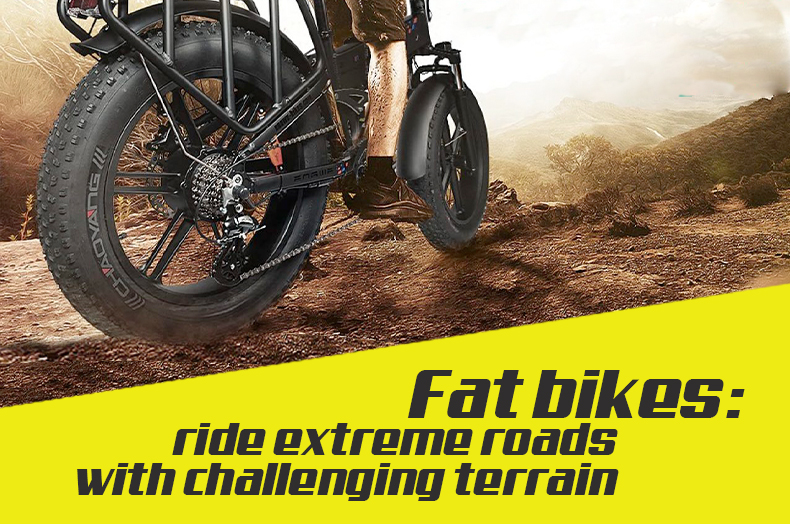 Fat bike is a type of mountain bike with wide wheels, which is gaining popularity among cyclists every year. Fat bikes first appeared in the United States of America, where there is a lot of snow throughout the year. Today fat bikes have a wide range of models all over the world. All models are very different, which allows you to choose a bike for the charisma and needs of the future owner.
The characteristics that distinguish fat bikes include the following characteristics: width of the frame and forks; the size of the rubber. The maximum rubber size can vary from 4 to 11 inches. The cheapest types of fat bikes are beach bikes. They can be used for trips along the embankment, but if necessary, you can also go on a regular road.
FATBIKES - ADVANTAGES AND DISADVANTAGES
The riding style of a fat bike is very different from classic bike rides. The inertia of the wide wheels makes you think about the turning range in advance. These bikes pick up speed much more slowly than road or mountain bikes. Even after driving onto a flat road, there is a risk of not entering the turn in time and going into a skid. But this bike is not designed for high-speed riding. The first fat bike appeared in Alaska, where there is always a lot of snow and ice. Accordingly, the bike was designed for such weather conditions. There are no highways and flat asphalt. The fat bike copes well with places that are inaccessible to other types of bicycles: snow spots; sand; rough roads; complete off-road and mud. The lack of shock absorbers does not affect the speed of the fat bike at all. Everything is compensated by huge wheels that pass all stones and holes on the roads without any problems. Low pressure is used inside wide wheels. It will not give an opportunity to leave a large snowdrift, but it will pass the ice pellets without significant efforts. For this, the fat bike received a second name - "all-terrain vehicle". Fat bike is an ideal solution for cyclists in winter. As a rule, with the arrival of winter, cycling enthusiasts have to put their bicycles aside until warming. The tires of other bicycles are not able to cope with unusual weather conditions. They cannot overcome snow, ice, mud, sand, while a fat bike can do it all. The season is not a hindrance for a modern fat bike.