DO YOU NEED AN E-BIKE LICENSE IN 2021 IN THE EU
Created Date: 30 Nov
0 Comments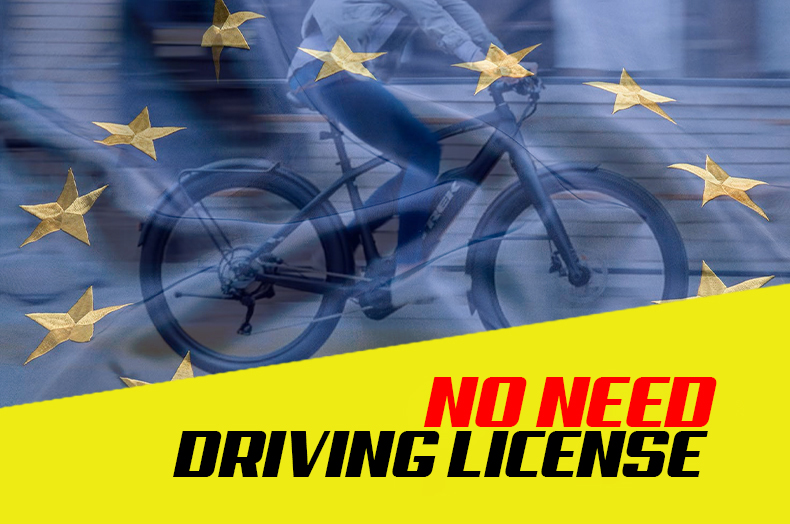 More and more Europeans are discovering such a wonderful form of electric transport as an electric bike, having appreciated its advantages, such as economy, quietness and the ability to quickly move around the city, bypassing traffic jams. And almost everyone has a natural question about the need for a driver's license. Let's figure it out together.
What does the law say?
European Union Directive 2002/24 / EC exempts vehicles with the following definition from type approval: "Bicycles with pedals that are equipped with an electric auxiliary motor having a maximum continuous rated power of 0.25 kW, the power of which is gradually reduced and finally switched off when the vehicle reaches 25 km / h (15.5 mph) or if the cyclist stops pedaling. " This is the de facto definition of the electric pedal cycle in the EU. As with all EU directives, individual EU member states are free to comply with national legal requirements. On January 1, 2016, Directive 2002/24 / EC was repealed by regulation 168/2013, but the definition remains essentially the same.
The European product safety standard EN 15194 was published in 2009. The purpose of EN 15194 is "to provide a standard for the assessment of electrically driven cycles of a type excluded from type approval by Directive 2002/24 / EC"