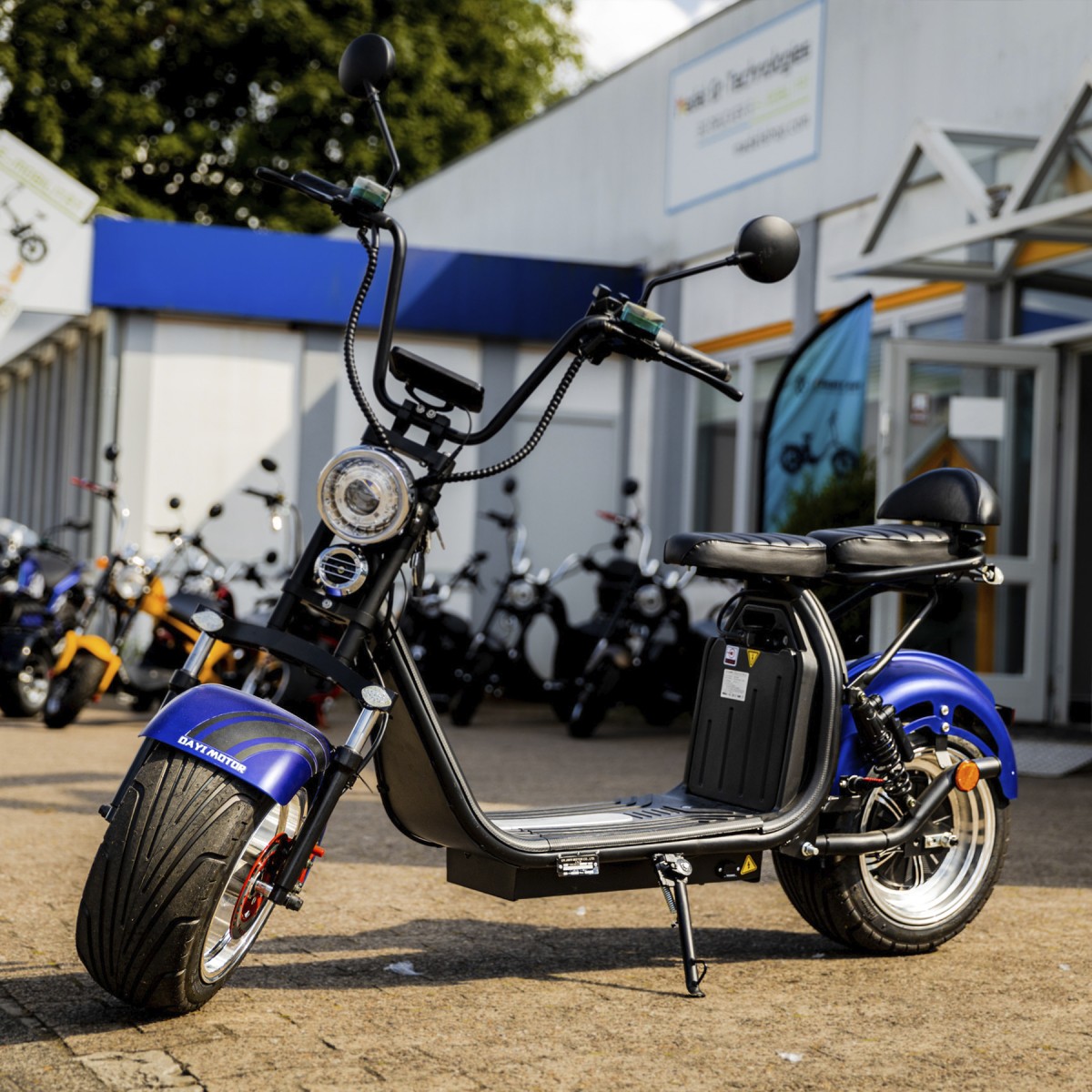 DAYI E-Gen 4.0AL E-Scooter Electric Scooter 12 Inch 45Km/h 40Ah Double Battery 95-105Km without trunk and side bag
Product Code:
4260767563118
Brand:
DAYI

Item specifics
45 KM/H

45 km/h

3000 W

3000 W

40 AH

40 AH
Product Description
We normally ship E-Rollers in the box. The shipping fee is 70 EU and the customer does the assembly themselves. If you would like the product to come pre-installed, we bring it with our own shuttle and it costs 1.5 EU-each kilometer.
You can place your pre-orders now! Our prices are cheap! THE PRODUCT IS LIMITED IN NUMBER!


ELECTRIC SCOOTER
DAYI 4.0AL DUAL BATTERY
NEW CAR model 2022 with 2 years warranty

COC papers for approval in Europe!

We deliver fully assembled to your front door! (Optional)

45km/h EEC L1e COC Certificate
3000W Brushless Motor
Dual Lithium Battery 60V 60V 40AH (20+20 Ah)
MODEL NAME:
DAYI E-Gen 4.0AL Dual Battery EEC E-Scooter
DAYI ELECTRIC SCOOTER SPECIFICATION
EEC Certificate
COC Certificate Paperwork (45KM/H)
EURO-5 Standard
Max Speed:

45 KM/H
Range (per charge):

95 -105 km
Seater: 2
Max angle scope: 15 degrees
Sport Switch (unlock max speed to 60KM/H)
Removable Double High Performance:

60V
20+20 Ah
Lithium Battery
3000W Brushless Motor
10A Fast Charger, Aluminum Cover
Charging time:

4 Hours
Front tyre size: 12 inch aluminum fat tyre
Rear tyre size: 12 inch aluminum fat tyre
Light fixture: LED headlight, LED turn light,LED brake light
Dashboard: LED digitale Dashboard
Brake: Front and rear Disk brake, ABS
Other Features: rear view mirror, foot rest, dashboard
Net weight: 83kg
Gross weight: 92kg
Carton size: 175x38x85CM
Max load: 209kg
Battery capacity:

Double 60V 20AH
Battery Lithium Battery/ Removable
This model E-Gen 4.0AL is specially designed for long range trip and transportations.
Each scooter with double seaters, alarm, mobile support, rear box as standard configuration
Frame color Black
Fender Matt Black, Matt Blue, Bright Red
WARNINGS: Madatshop technologies Guarantees all its products for 2 years







Customer Service
24/7 Customer Service: Germanian, English, Russian, Turkish
You can get repairs and service at the Madatshop Store.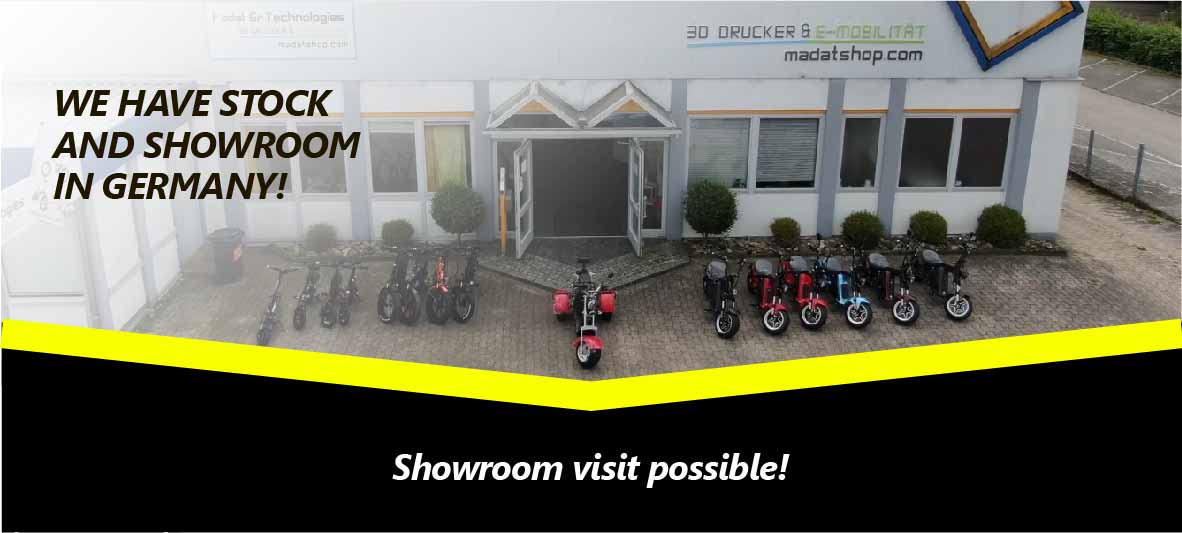 Showroom visit possible: We have warehouse and showroom in Germany.

İnsurance service: E-Mobilities over 25km/h need to be insured.

WARNINGS: Madatshop technologies gives a 2 year warranty on all its products.

Note!
Top speed: 45KM/H
The product has an option such as speed adjustment.
If you want, you can increase the speed up to 70KM/H.

STREET LEGAL
The model is designed for single. A speed limit of 45 km / h is provided with
the possibility of speed limiting. The resource of the battery allows you to make
long trips within 4 hours of continuous operation of the vehicle, covering
a distance of up to 80 km without additional recharging of the battery.
100% street permitted
100% COC Certificate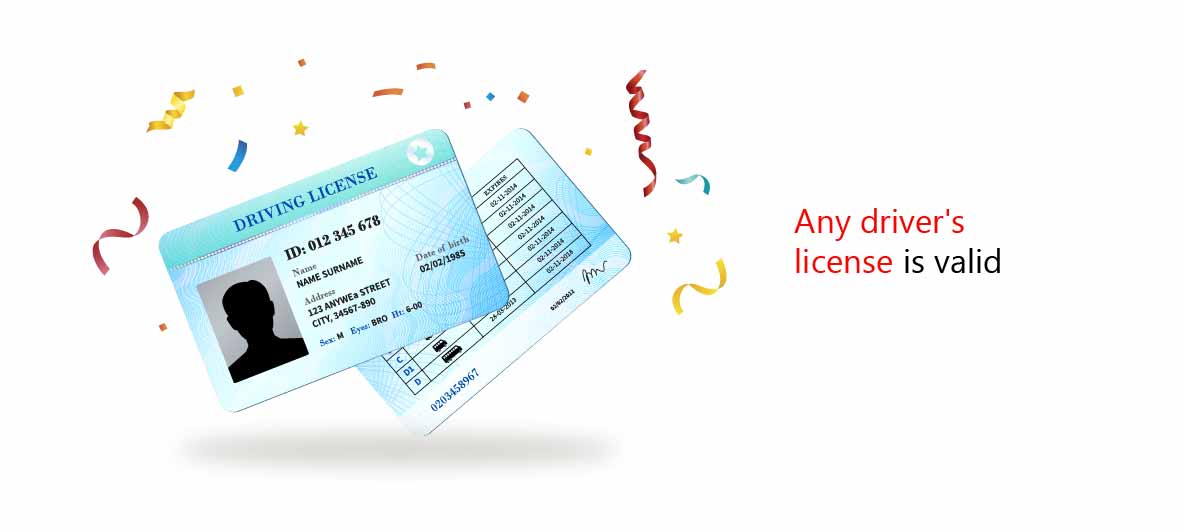 Driving license: Any driver's license is valid.
You can get license plate through the COC certificate and start to drive on the street.


#E-Gen 4.0AL Dual Battery #EEC E-Scooter, #manufacturers, #suppliers, #factory, #wholesale #fastest electric scooter #The longest range electric scooter #100km electric scooter #ELECTRIC SCOOTER Cheap #best electric scooter #buy e scooter #buy electric scooter #best uphill electric scooter #electric scooter for adults #electric scooter for adults #cheapest electric scooter for adults #cheapest electric scooter rental #electric scooters for sale #Harley scooter citycoco #Electric scooter COC EEC Rooder #Rooder M8 #rooder r804-m8 #E scooter insurance indicator #Mangostan R804-M8 #e-scooter deutschland #electric scooter traffic rules & models with approval #elektro scooter #Elektroscooter #e scooter #elektroscooter #Street legal e-scooter #hydraulic disc brake e scooter #Electric Scooter Manufacturer #electric roller #electric scooter 60V / 30Ah lithium ion battery #electric scooter 4A fast charger #Rent an e-scooter #E-Scooter Test #e scooter max speed 60km/h #e scooter max range 80km/h #elektro scooter 80 km/h #comprare scooter elettrico citycoco in Italia #acheter trottinette electrique citycoco en France #langfeite #langfeite elektroroller #langfeite e roller #langfeite e scooter #langhfeite electroscooter #langfeite electric scooter buy #langfeite electric scooter #electroroller kaufen #e scooter buy cheap #best electric scooter 2021 #electric scooter 2021 women #buy cheap scooter #buy cheap electroroller #spare parts #langfeite spare parts #Buy e roller cheaply in Italy #scooter elettrici #scooter électrique #scooter elettrici #scooter électrique #scooter elettrici in Italy #modelli scooter elettrici #prezzi scooter elettrici #modèles de scooters électriques #prix des trottinettes électriques #THG-Prämie e-roller kaufen #THG-Prämie e-chopper kaufen #THG-Prämie e-moped kaufen #THG-Quote #Prämie für E-Roller und Pedelecs #THG-Prämie #THG-Prämie für Elektroroller #THG-Quotenprämie #THG Quote beantragen für E-Roller und E-Motorrad #Förderung für Elektroroller bzw THG Qote und Prämie in 2022 #Elektroroller kaufen und bares Geld sparen! #THG-Quote als #Elektromotorrad-Prämie #THG Quote für E-Roller