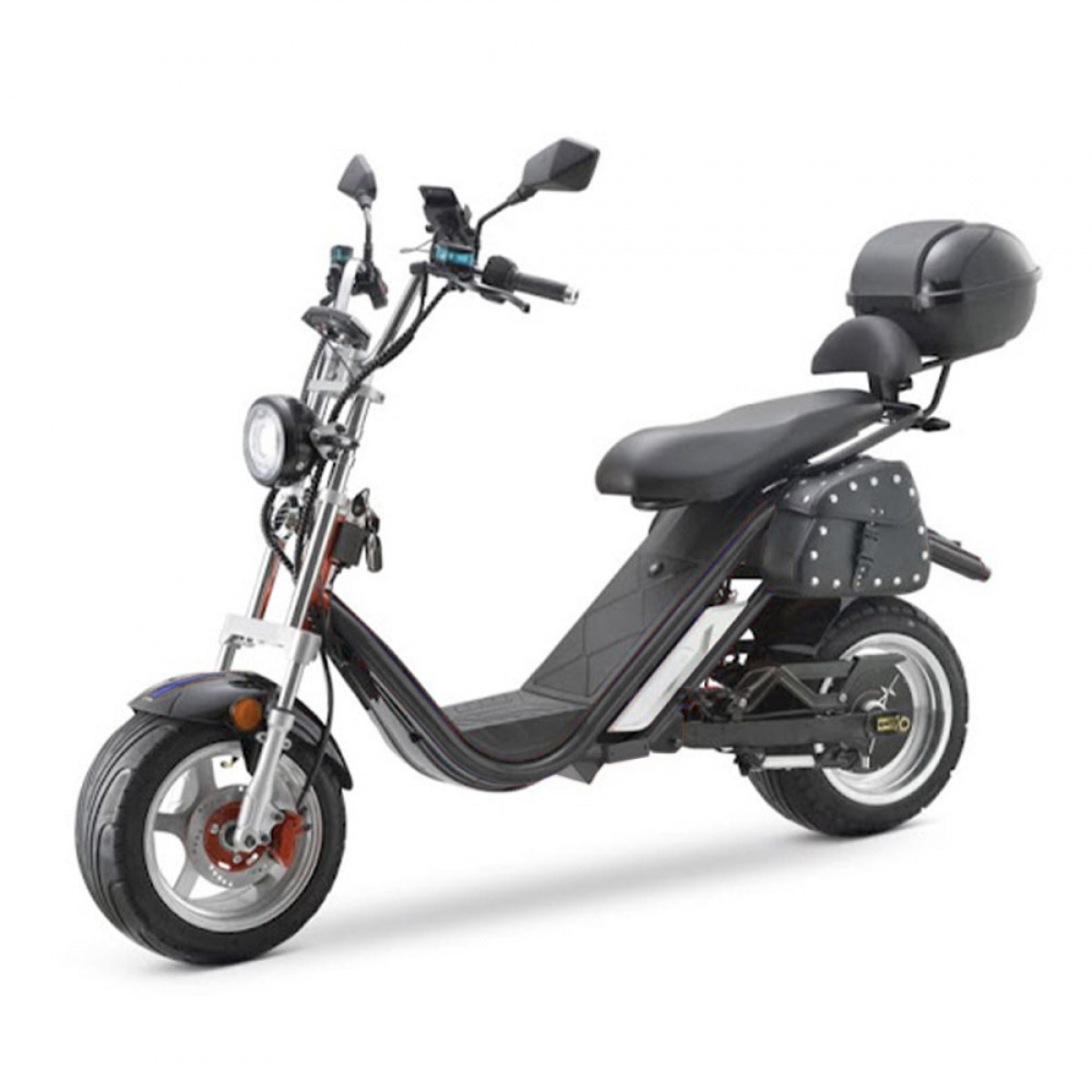 DAYI E-Thor 3.0A E-Scooter Electric Scooter 12 Inch 45Km/H 30Ah Battery 60-65Km (with trunk and side bag)
Product Code:
4260767563361
Brand:
DAYI

Item specifics
45 KM/H

45 km/h

3000 W

3000 W

30 AH

30 AH
Product Description
Range: 60-65km
You can buy our products in installments.
300-400 EU GHG premium per year
We normally ship E-Rollers in the box. The shipping fee is 70 EU and the customer does the assembly themselves. If you would like the product to come pre-installed, we bring it with our own shuttle and it costs 1.5 EU-each kilometer.
SPORTY CITYCOCO ELECTRIC SCOOTER DAYI 3000W BRUSHLESS MOTOR
NEW CAR model 2022 with 2 years warranty




COC papers for approval in Europe!

We deliver fully assembled to your front door! (Optional)

Visit the showroom and test (Driburger str 4, 33647 Bielefeld, DE)

2 year guarantee

Repair service available

Replacement parts available for these models

We deliver assembled - €60

Customer service

24/7 customer service: German, English, Russian, Turkish

Repairs and service are available from the Madatshop store.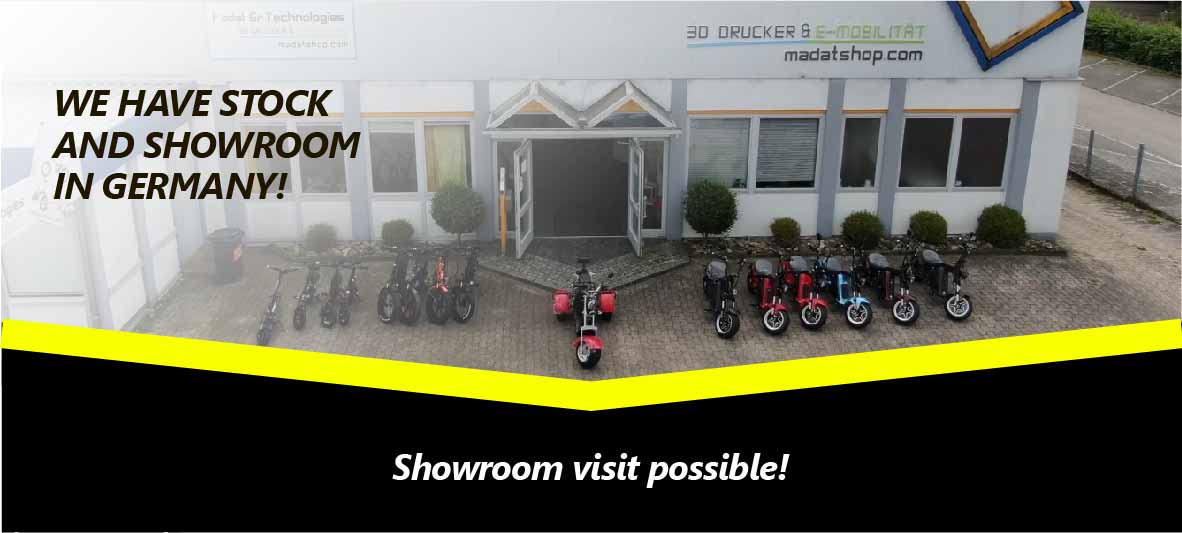 Showroom visit possible: We have warehouse and showroom in Germany.


İnsurance service: E-Mobilities over 25km/h need to be insured.



WARNINGS: Madatshop technologies gives a 2 year warranty on all its products.

Note!
Top speed: 45KM/H
The product has an option such as speed adjustment.
If you want, you can increase the speed up to 70KM/H.

STREET LEGAL
The model is designed for single. A speed limit of 45 km / h is provided with
the possibility of speed limiting. The resource of the battery allows you to make
long trips within 4 hours of continuous operation of the vehicle, covering
a distance of up to 80 km without additional recharging of the battery.
100% street permitted
100% CE Certificate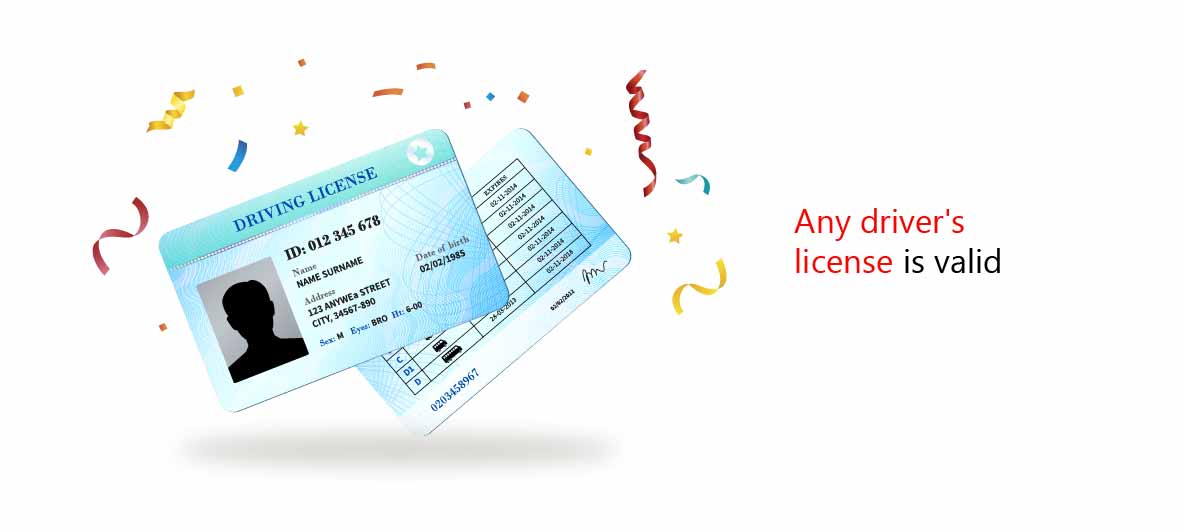 Driving license: Any driver's license is valid.
This Citycoco 3000W is the new citycoco scooter model in this year,

and he is sporty citycoco style.

Model Number: E-thor 3.0A
ELECTRIC SCOOTER BRUSHLESS MOTOR SPECIFICATION
Max speed:

45km/h
Range(per charge):

60-65km
Seater: 1
Max Angle Scope: 15°
Net Weight: 85kg
Gross Weight: 96kg
Max Load: 233kg
Motor Power: 3000W Brushless Motor
Battery Capacity:

60V 30AH 10A Faster Charger
Battery: Lithium Battery /Removable
Charging Time:

4-5 hours
Tyre Size: 12 inch aluminum
Light fixture: headlight, turn light, brake light
Other Features: rearview mirror, foot rest, dashboard
Carton size: 170x37x84cm
WARNINGS:
Madatshop technologies Guarantees all its products for 2 years


#e-scooter #e-scooter straßenzulassung #e-scooter kaufen #e-scooter test #e-scooter mit sitz #e-scooter versicherung #e-roller #e-roller 45 km/h #e-roller kaufen #e-roller mit sitz #e-roller test #e-roller mit straßenzulassung 45 km/h #e-roller versicherung #elektroroller #elektroroller kaufen #elektroroller 80 km/h #elektroroller mit straßenzulassung #elektroroller 45 km/h #elektroroller 50 km/h #elektroroller test #elektroroller mit sitz #elektroscooter #elektroscooter mit sitz #elektroscooter kaufen #elektroscooter senioren #elektroscooter 45 km/h #elektro scooter test #elektro scooter mit straßenzulassung #elektroscooter dreirad
#e scooter ersatzteile #e scooter zubehör #e scooter zubehör shop #e roller zubehör #e-roller zubehör #e-roller ersatzteile #elektroroller ersatzteile #elektroroller zubehör #e-scooter ladegerate #e-scooter ladegerät 36v #e-scooter ladegerät 42v 2a #e-scooter ladegerät #elektro scooter felgen #e scooter felge #elektroroller felge #citycoco chopper ersatzteile #madat m8 citycoco chopper 2000w #scooter teile #e scooter teile shop #e scooter tuning teile #e scooter seat teilenummer #teile für e scooter #e scooter teile
#fastest electric scooter #The longest range electric scooter #100km electric scooter #ELECTRIC SCOOTER Cheap #best electric scooter #buy e scooter #buy electric scooter #best uphill electric scooter #electric scooter for adults #electric scooter for adults #cheapest electric scooter for adults #cheapest electric scooter rental #electric scooters for sale #Harley scooter citycoco #Electric scooter COC EEC Rooder #Rooder M8 #rooder r804-m8 #E scooter insurance indicator #Mangostan R804-M8 #e-scooter deutschland #electric scooter traffic rules & models with approval #elektro scooter #Elektroscooter #e scooter #elektroscooter #Street legal e-scooter #hydraulic disc brake e scooter #Electric Scooter Manufacturer #electric roller #electric scooter 60V / 30Ah lithium ion battery #electric scooter 4A fast charger #Rent an e-scooter #E-Scooter Test #e scooter max speed 60km/h #e scooter max range 80km/h #elektro scooter 80 km/h #comprare scooter elettrico citycoco in Italia #acheter trottinette electrique citycoco en France #langfeite #langfeite elektroroller #langfeite e roller #langfeite e scooter #langhfeite electroscooter #langfeite electric scooter buy #langfeite electric scooter #electroroller kaufen #e scooter buy cheap #best electric scooter 2021 #electric scooter 2021 women #buy cheap scooter #buy cheap electroroller #spare parts #langfeite spare parts #Buy e roller cheaply in Italy #scooter elettrici #scooter électrique #scooter elettrici #scooter électrique #scooter elettrici in Italy #modelli scooter elettrici #prezzi scooter elettrici #modèles de scooters électriques #prix des trottinettes électriques
#
THG-Prämie e-roller kaufen
#THG-Prämie e-chopper kaufen #
THG-Prämie e-moped kaufen #
THG-Quote #
Prämie für E-Roller und Pedelecs #
THG-Prämie
#THG-Prämie für Elektroroller #
THG-Quotenprämie #
THG Quote beantragen für E-Roller und E-Motorrad #
Förderung für Elektroroller bzw THG Qote und Prämie in 2022 #
Elektroroller kaufen und bares Geld sparen! #
THG-Quote als #Elektromotorrad-Prämie #
THG Quote für E-Roller