Product Code:
4260767564993

sie können rund um die Uhr WhatsApp schreiben
Product Description
Elektrofrosch GRAND Extra single cabin 45 km/h 1,8kW 60V 85 AH

Our closed electric van in the extended, exclusive version of 2023. The completely redesigned cabin is heated, completely sealed against wind and rain and lined with high-quality padding on the inside. A roof window, reversing camera and steering wheel are installed. Charge: approx. 370kg, speed: approx. 45km/h, range: approx. 70km
The new 2023 model features a more powerful engine for more efficient driving and increased capacity for greater comfort and portability. Extensive technical improvements, such as optimized shock absorbers, better brakes and a reinforced chassis ensure a safe and reliable driving experience. As registration-free L2E vehicles, they are cost-efficient to maintain and ideal for various transport requirements in the commercial and private sectors.
Registration-free: Only approx. €60 costs per year with the small insurance number plate (L2e vehicle)

No MOT, no taxes

Hardly any costs: €2 electricity costs per 100 km
Drive dry and warm in this electric utility vehicle in any weather. A bench seat with 1 x lap belt is installed in the cabin. The roof window allows additional ventilation, the built-in reversing camera makes handling easier. Instead of a handlebar, a steering wheel is installed here and the windscreen wipers are operated with their own motor. The Grand Extra is exclusively approved for Elektrofrosch. Including street legal / EU operating license (only moped insurance necessary). Continuous power: 1.8 kW Speed: 45km/h Permissible total weight: 676kg. Weight: 272 kg. Gradient: 30% Range: approx. 70km
Additional Information:
Dimensions; 2,970mm x 1,070mm x 1,690mm (L x W x H)
Max. payload: 370kg
Tempo entered: 45km/h
Range: 70 km (manufacturer)
Max Incline: 30%, with reduction gear
Engine power: 1.8kW
Brake: disc brakes
Weight: 272kg (without battery, driver)
Battery: 60V / 85Ah
Perm. Total weight: 676 kg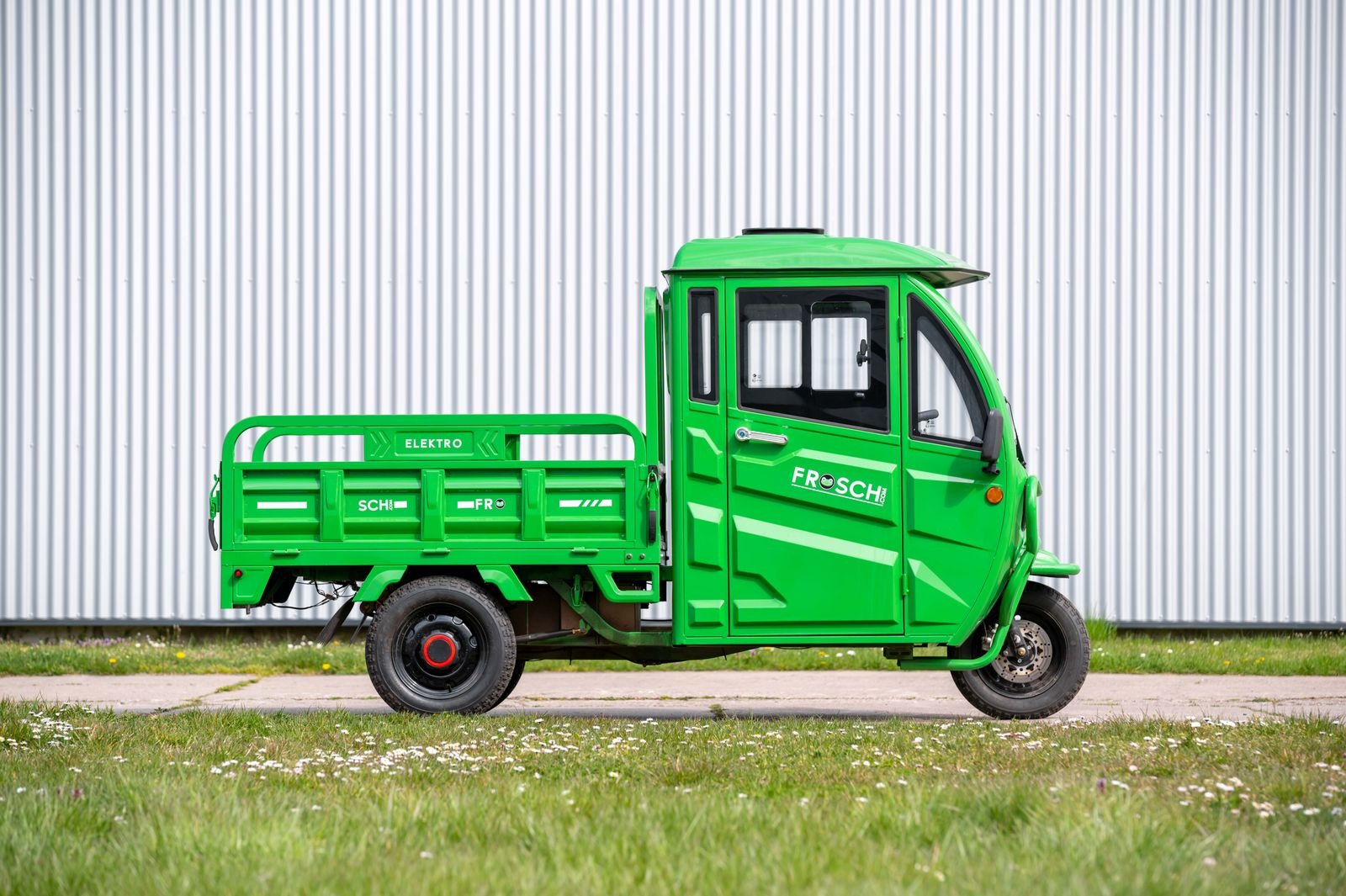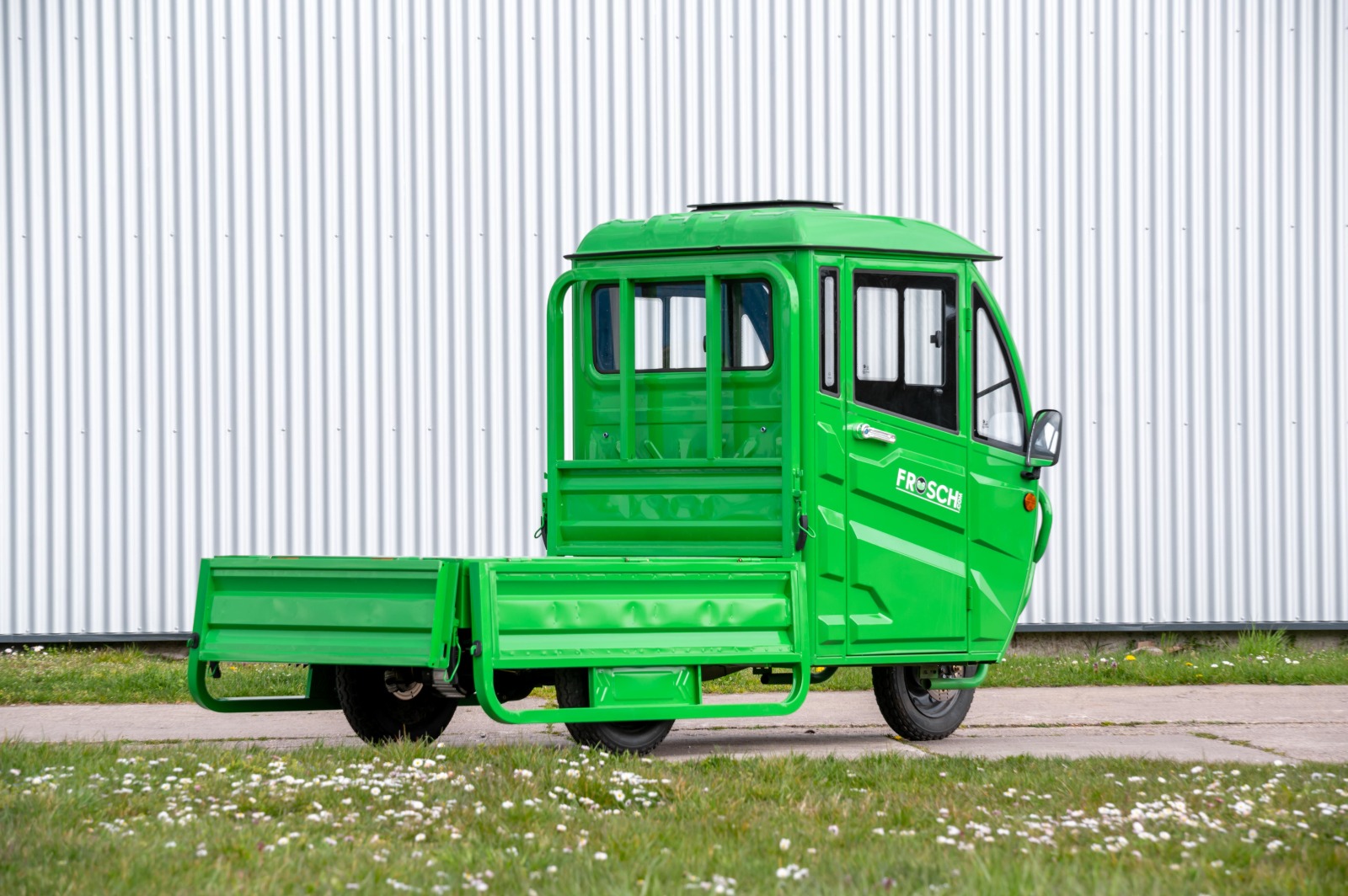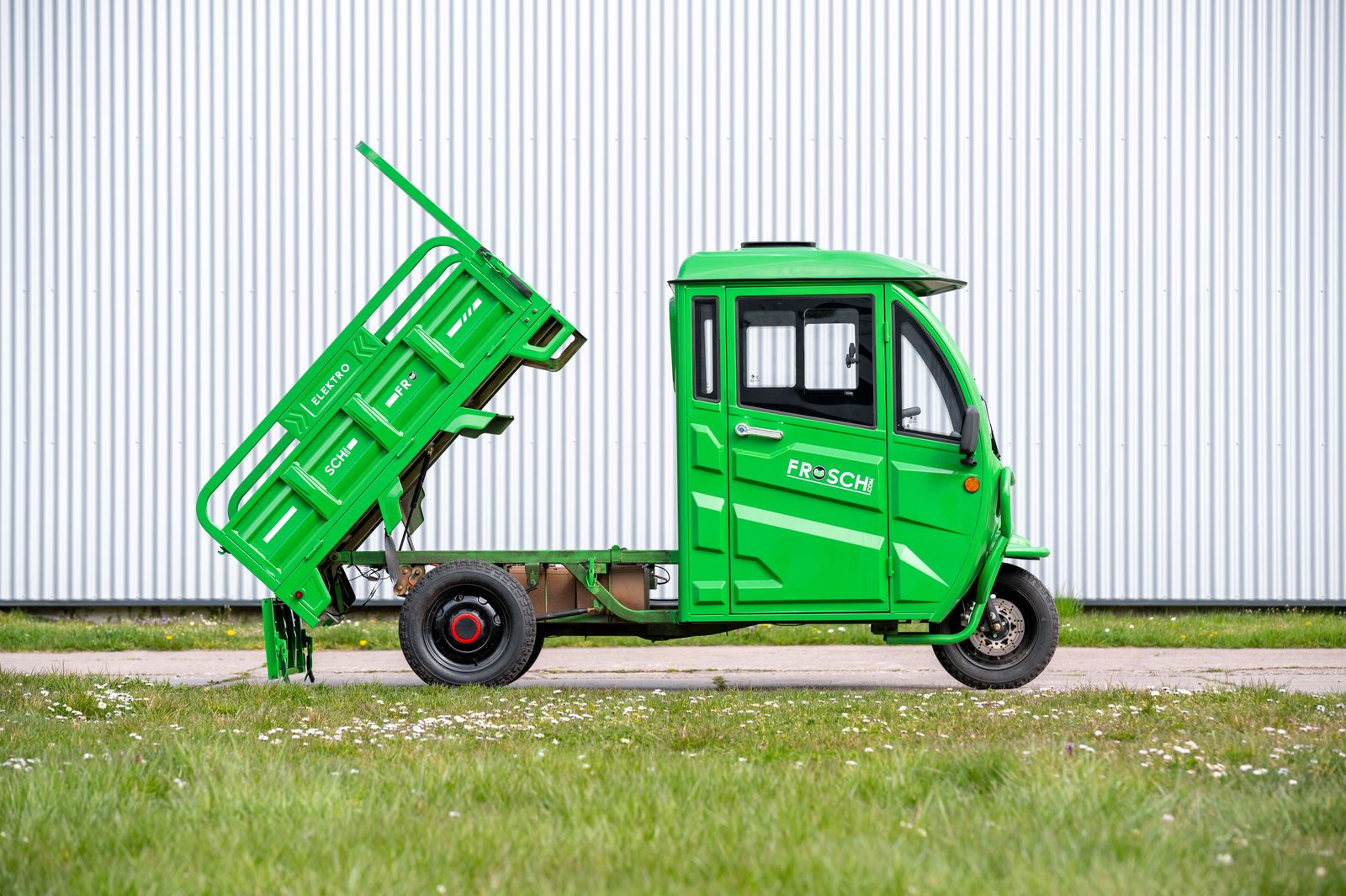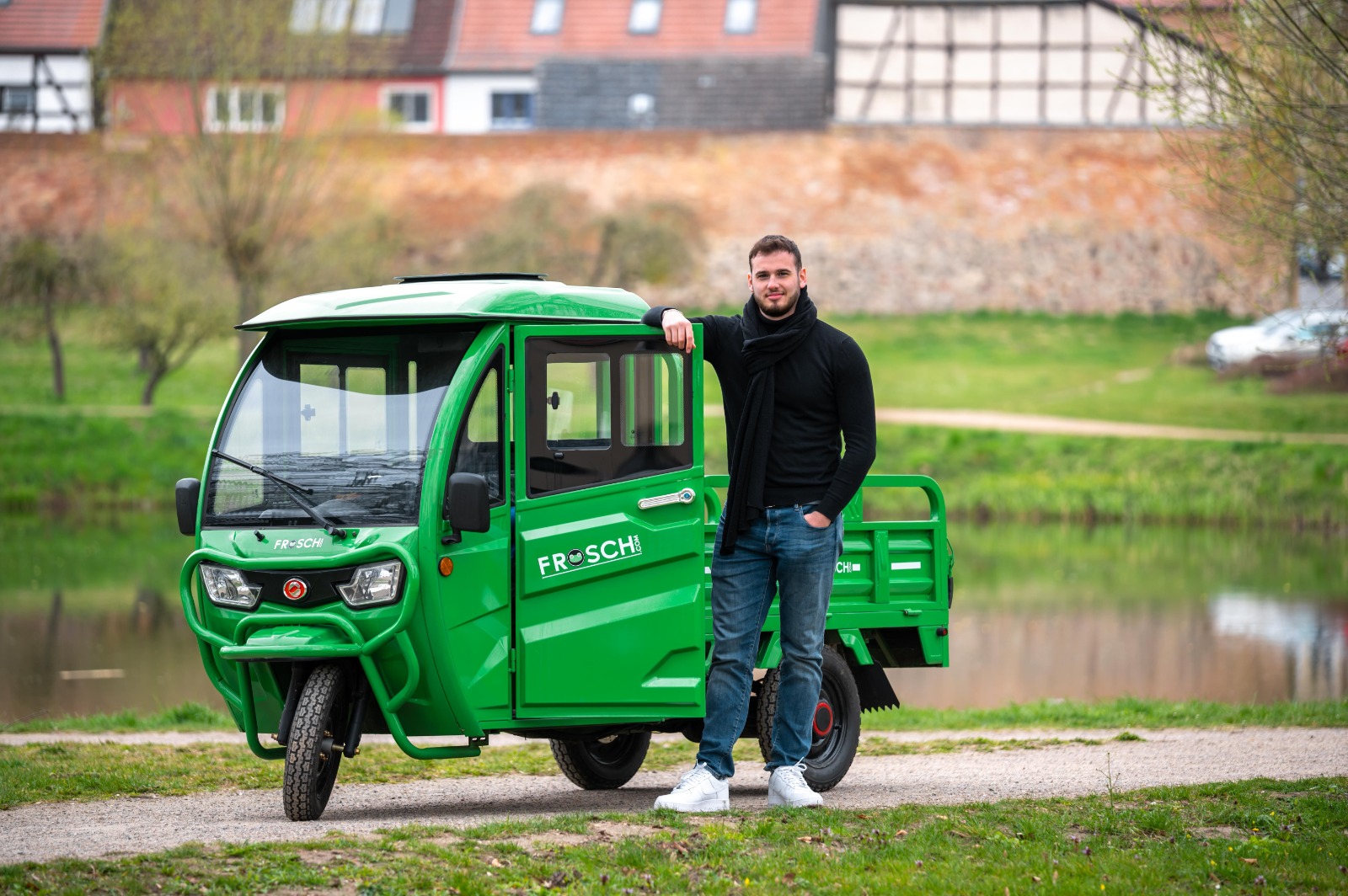 Please note our information on performance values and an example COC:
We would like to point out once again that all vehicles sold in Germany by Elektrofrosch Berlin have a valid EU COC certificate.
Grand Extra can easily be charged at any socket. With a type 2 adapter, you can also use the usual charging stations. This gives you flexibility and allows you to charge your vehicle easily and inexpensively anywhere.
Item specifics
Range

70 km

Speed

45km/h

Motor Power

1.8kW

Battery Capacity

60V / 85Ah