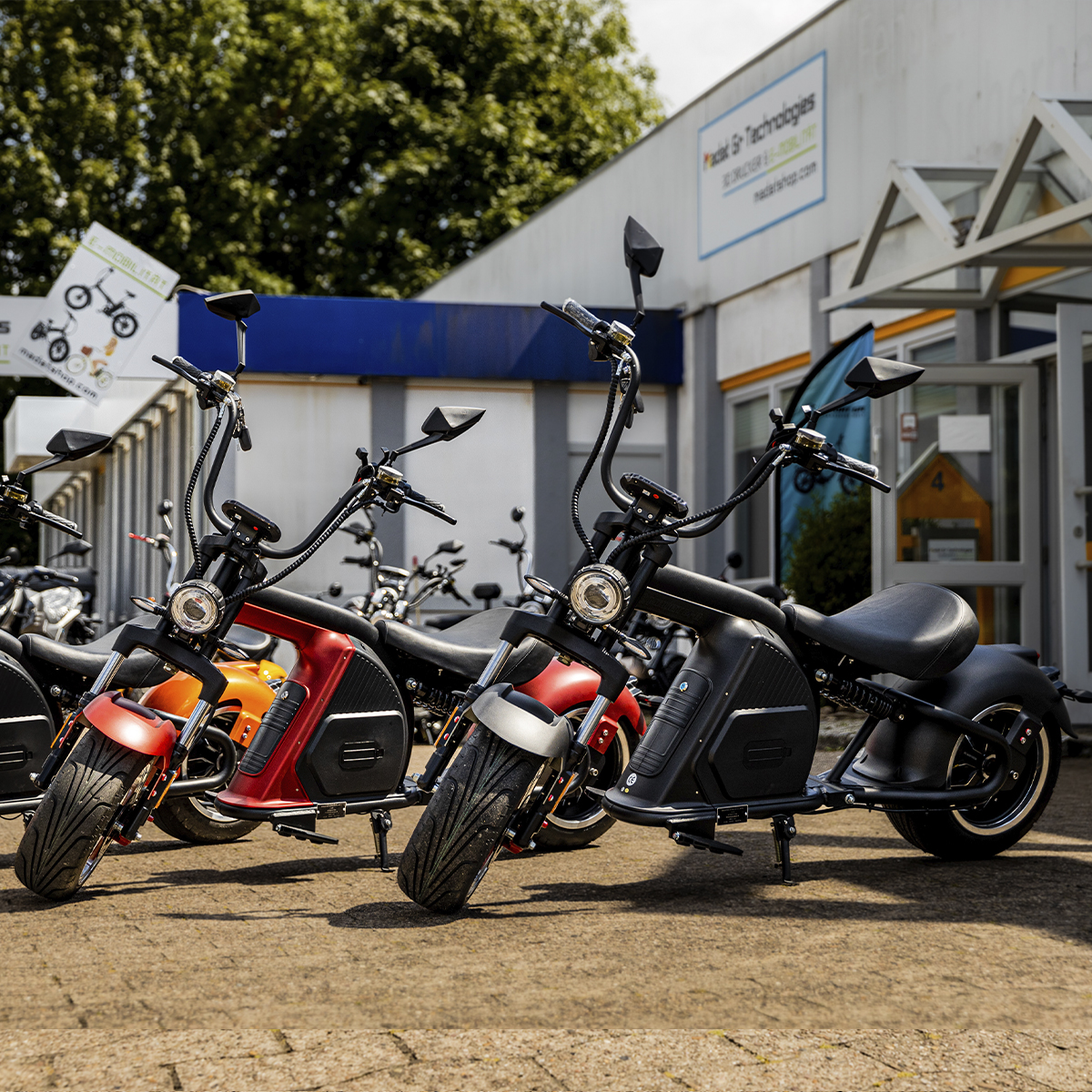 Product Code:
4260767561015
Available Options

sie können rund um die Uhr WhatsApp schreiben
Product Description

________________________________________________________________________________________________________________________________________
Madat 8 electric scooter E Scooter Chopper Citycoco 12-13 inch 45 km/h 30 Ah battery 40-60km

Showroom visit possible: We have warehouse and showroom in Germany.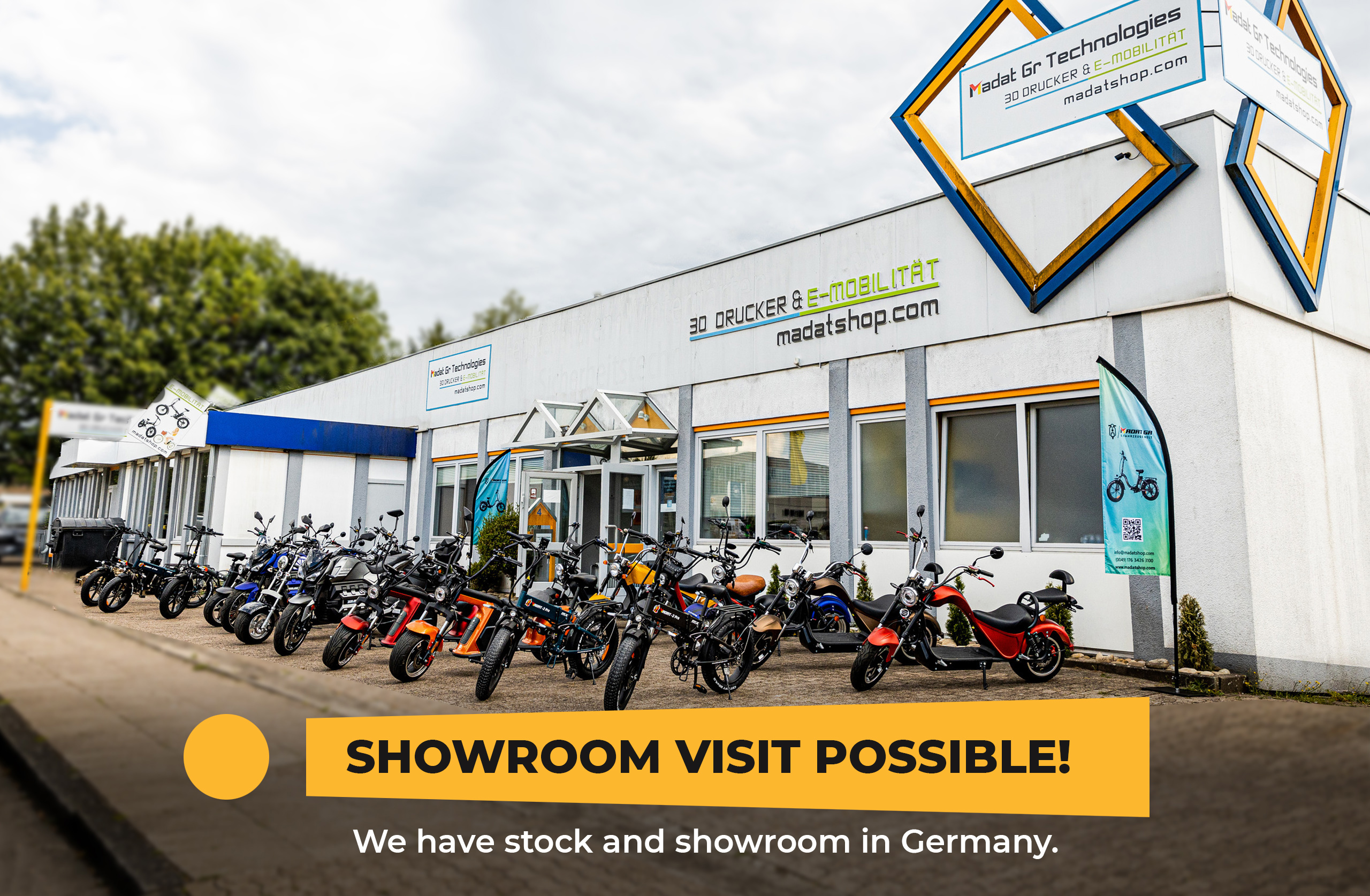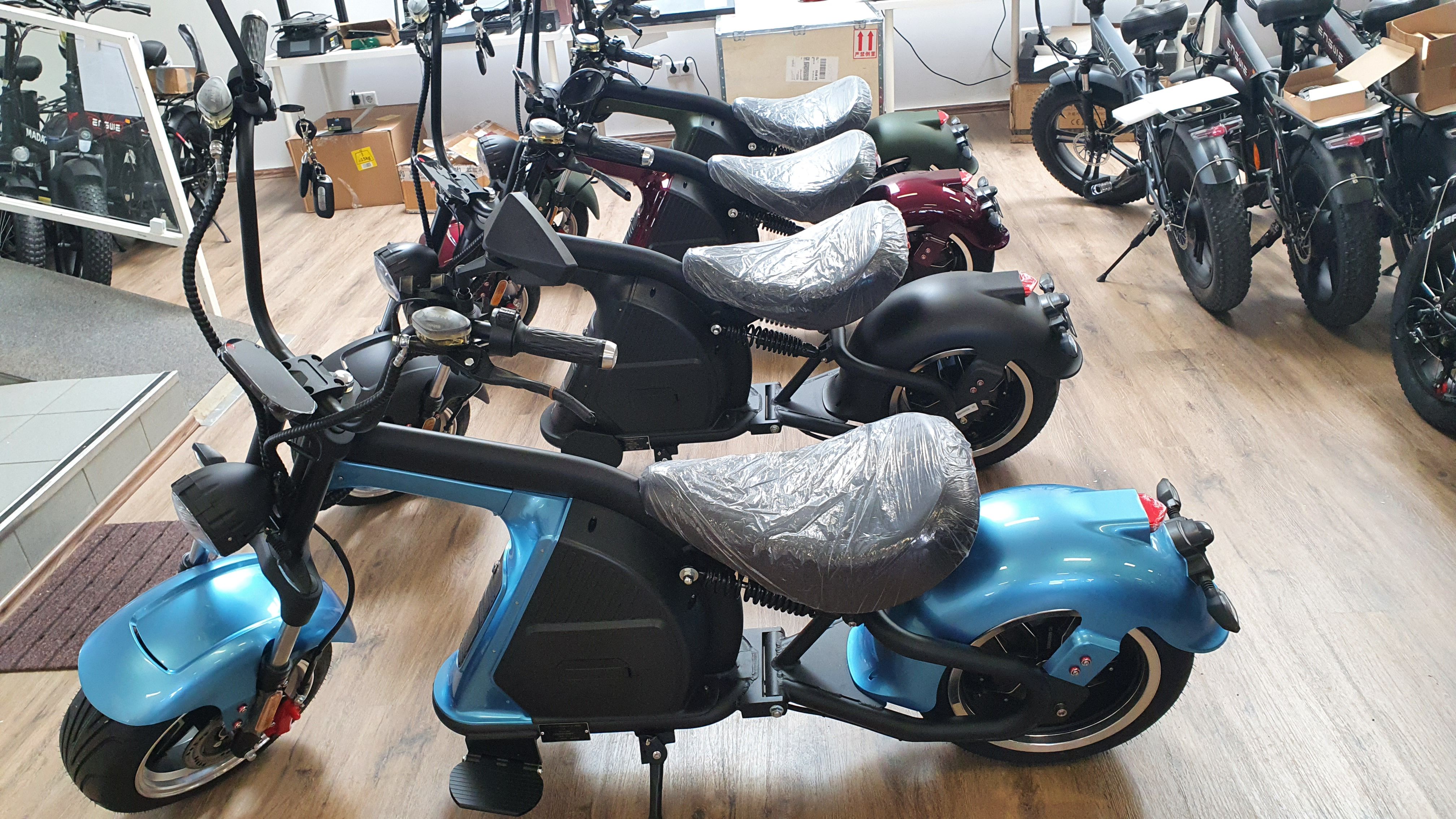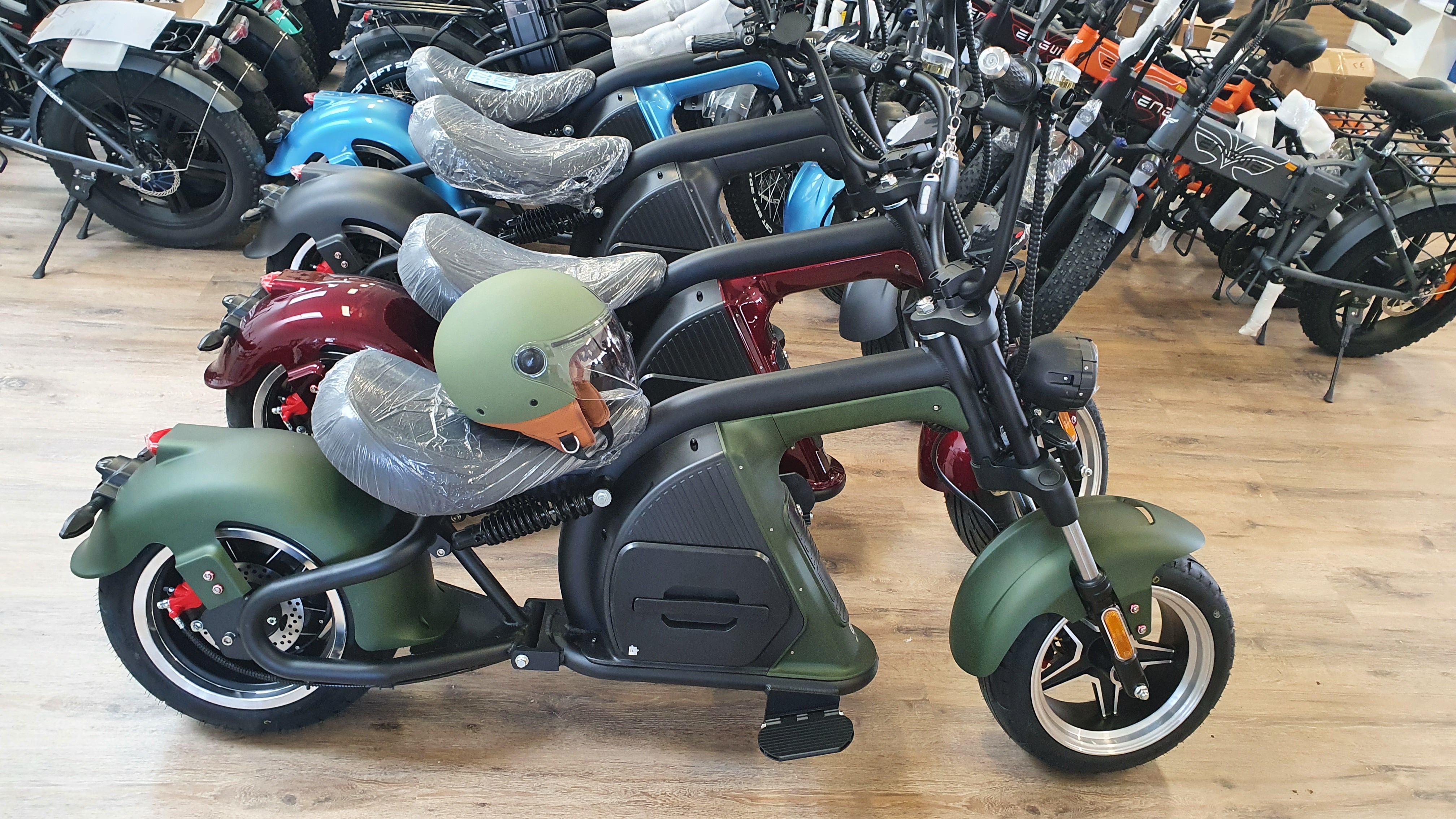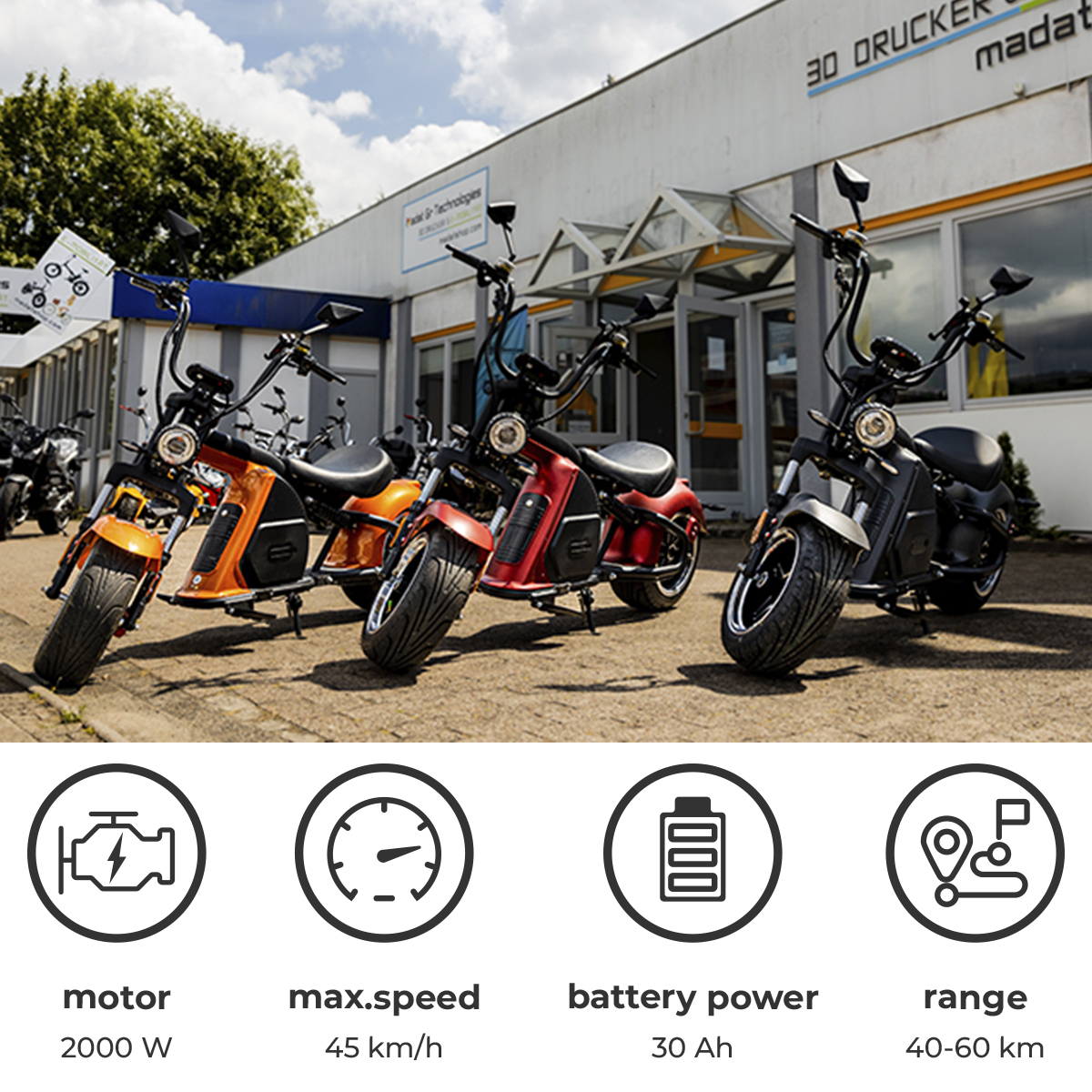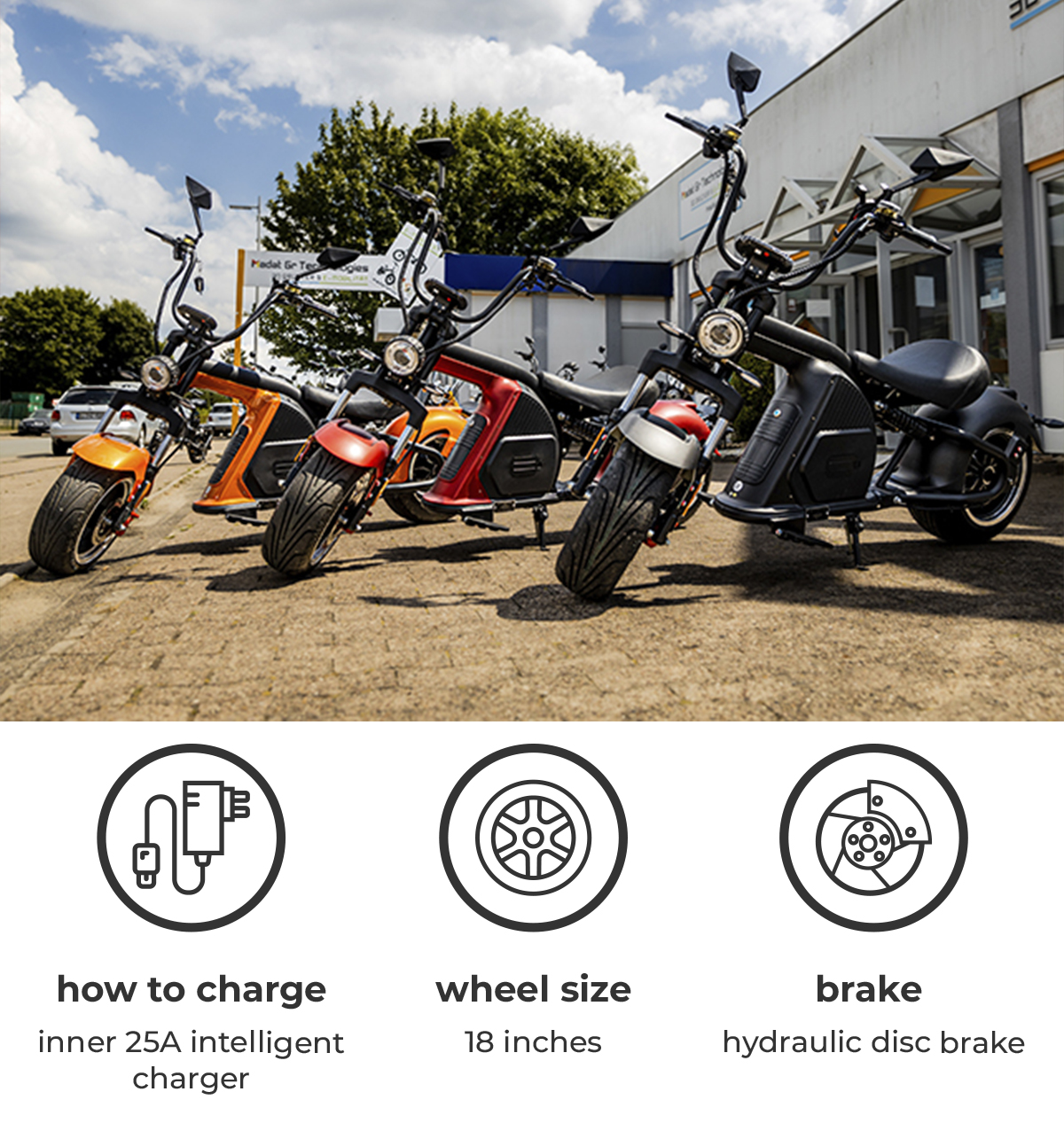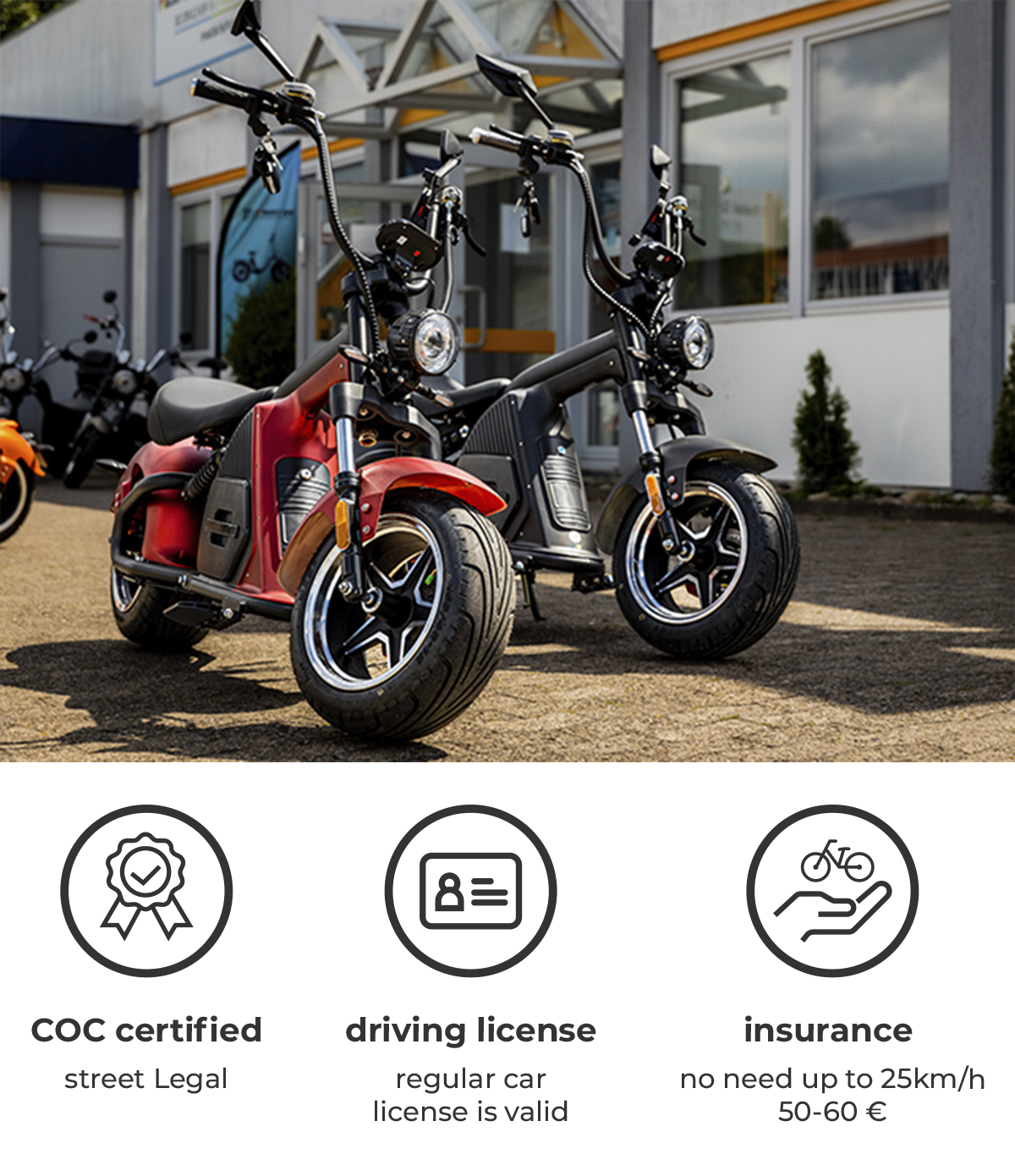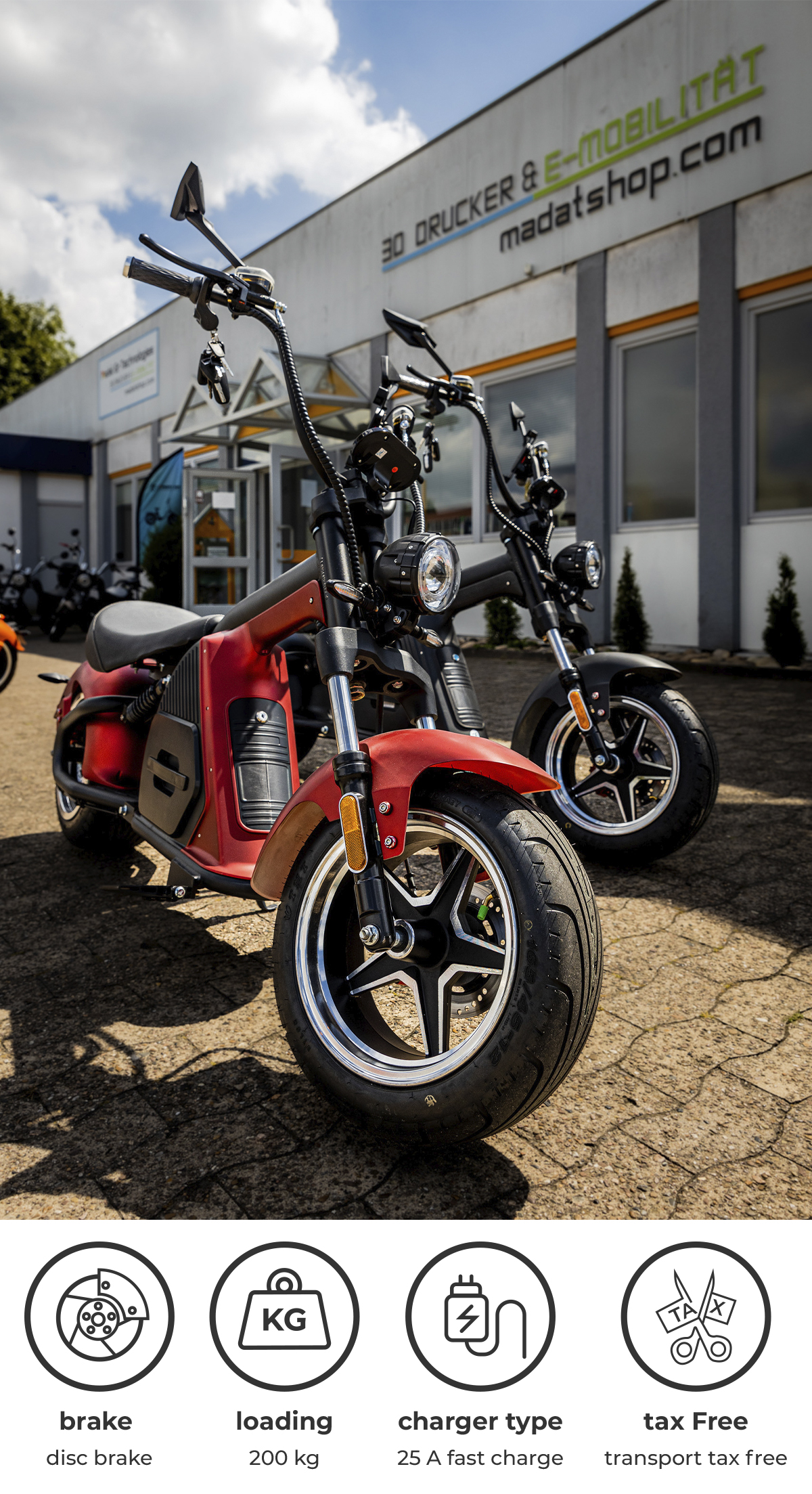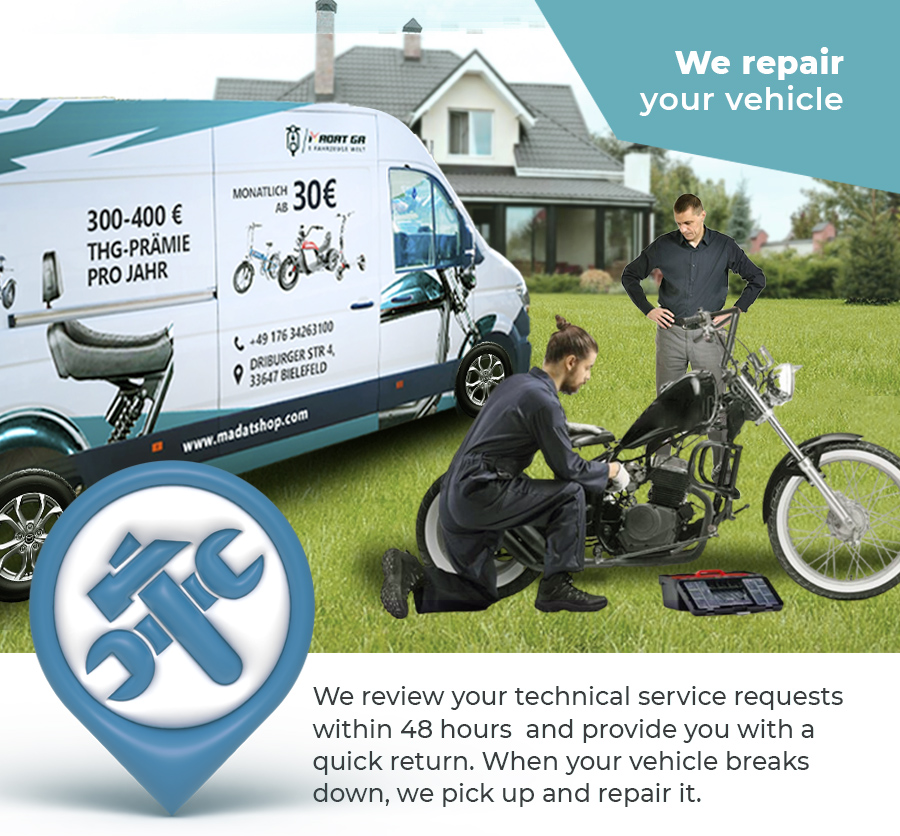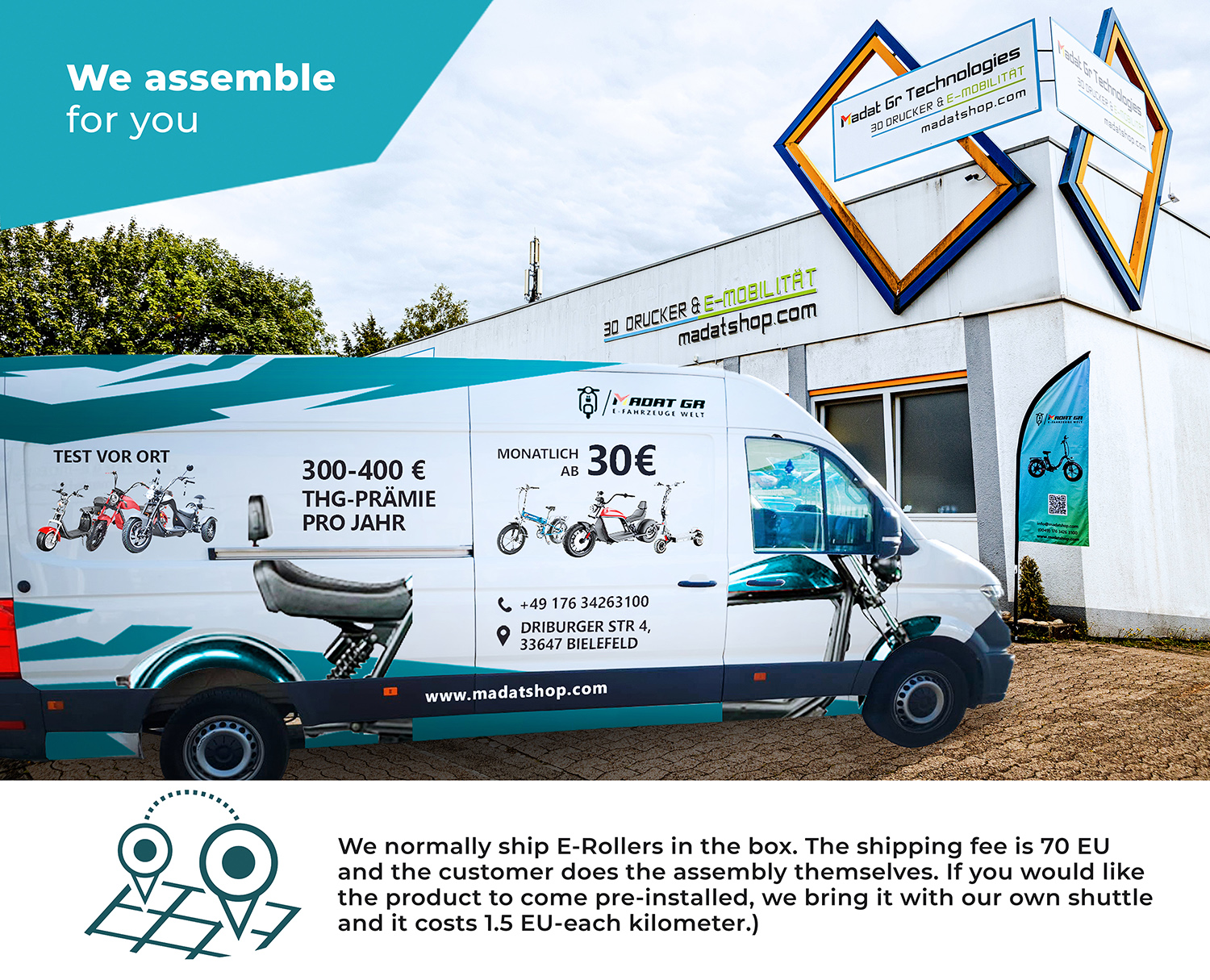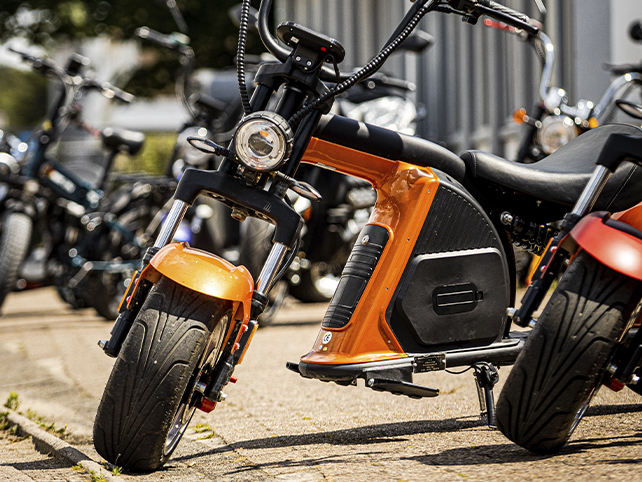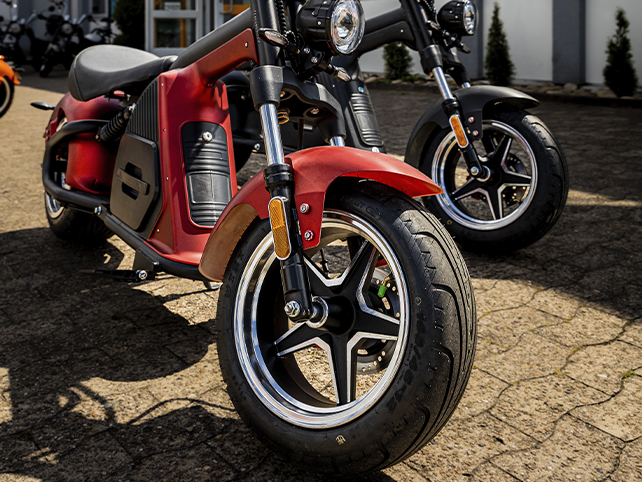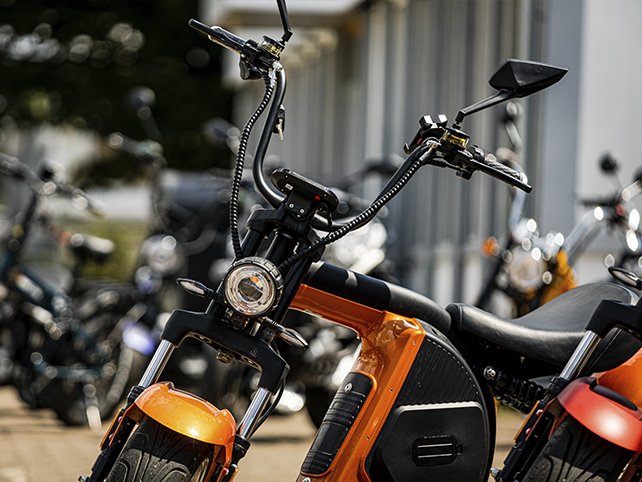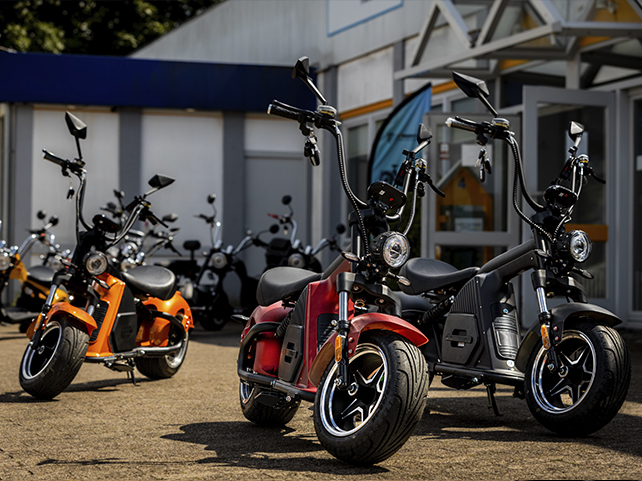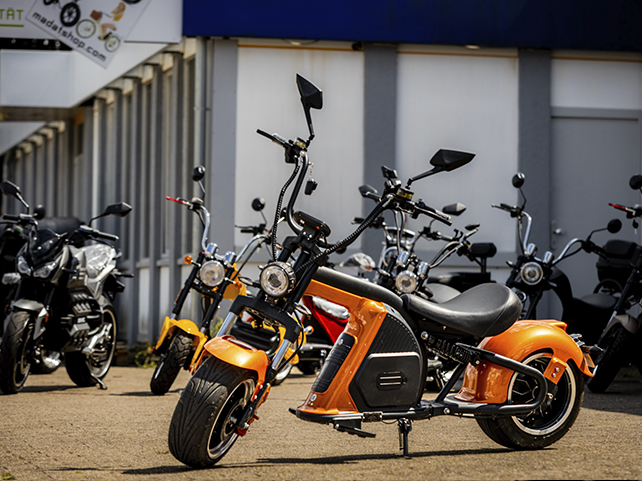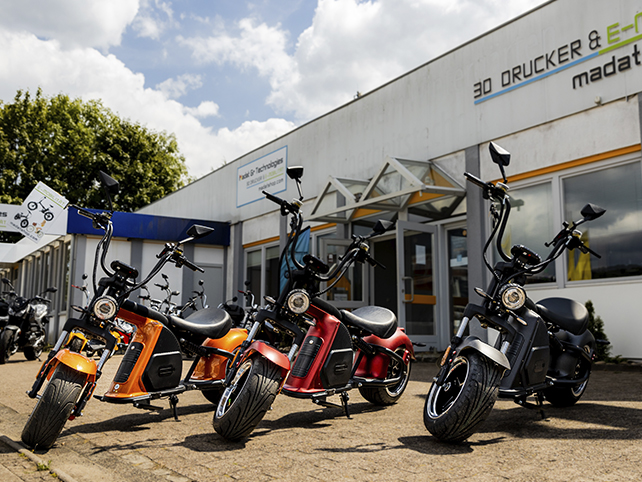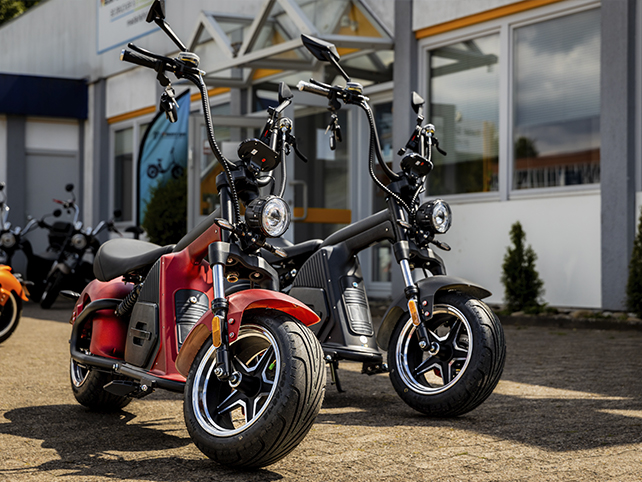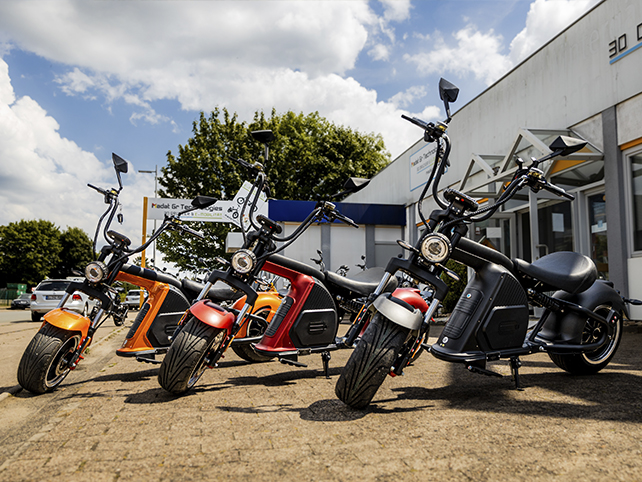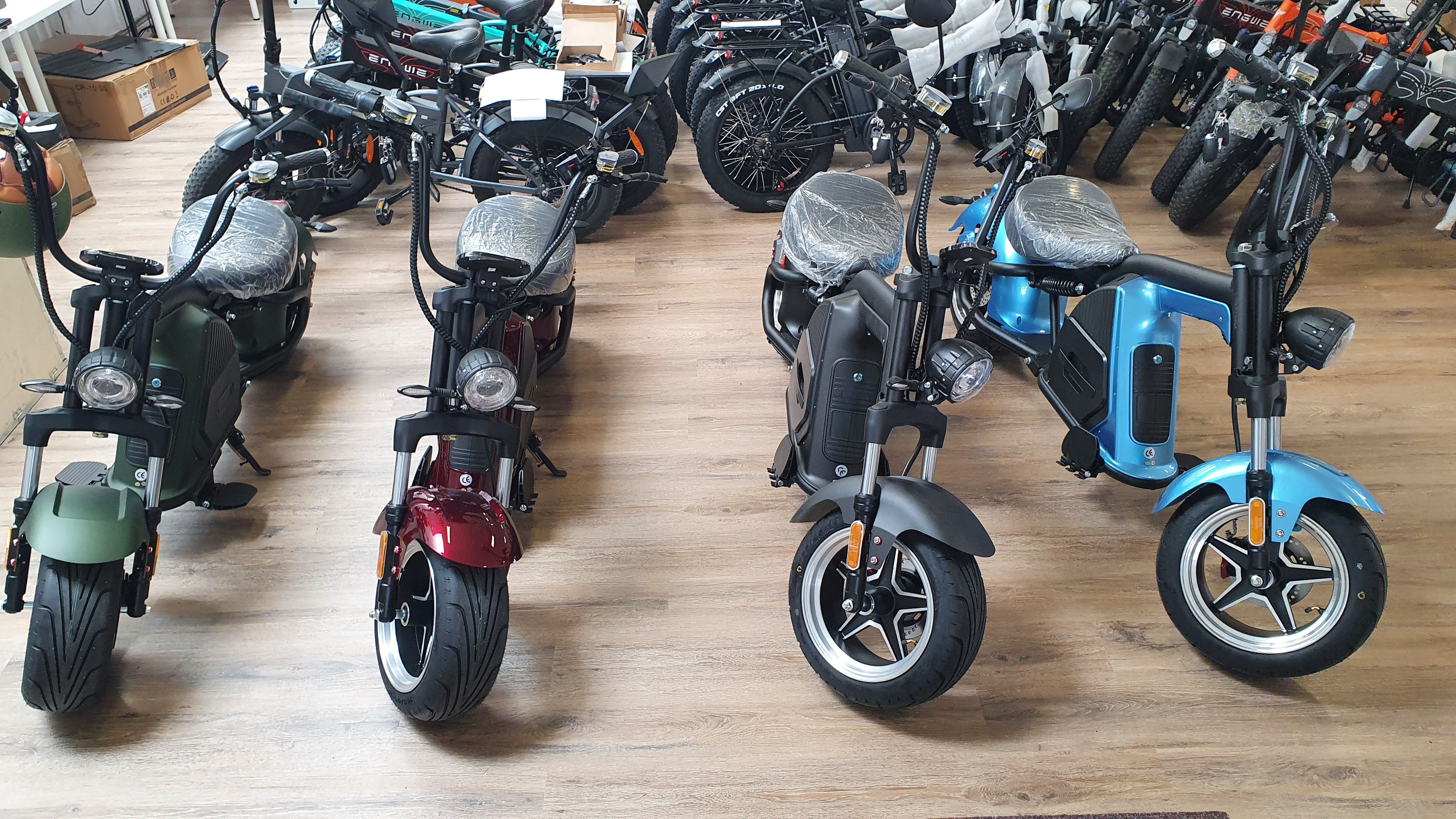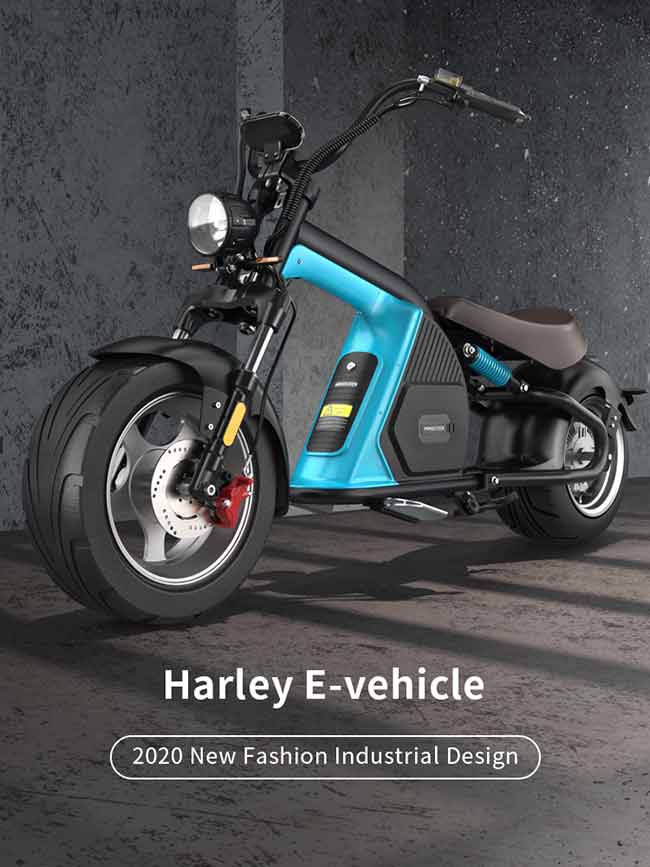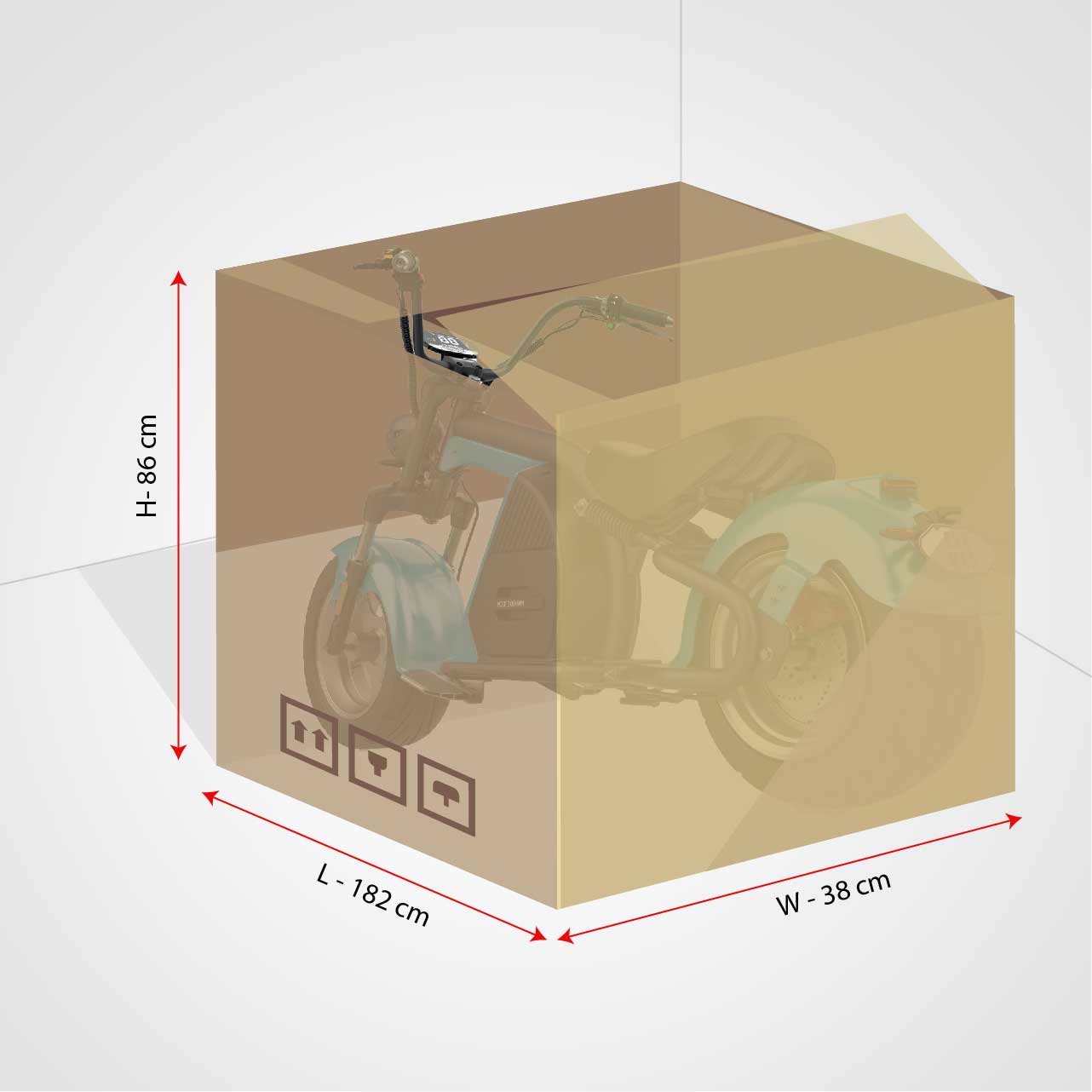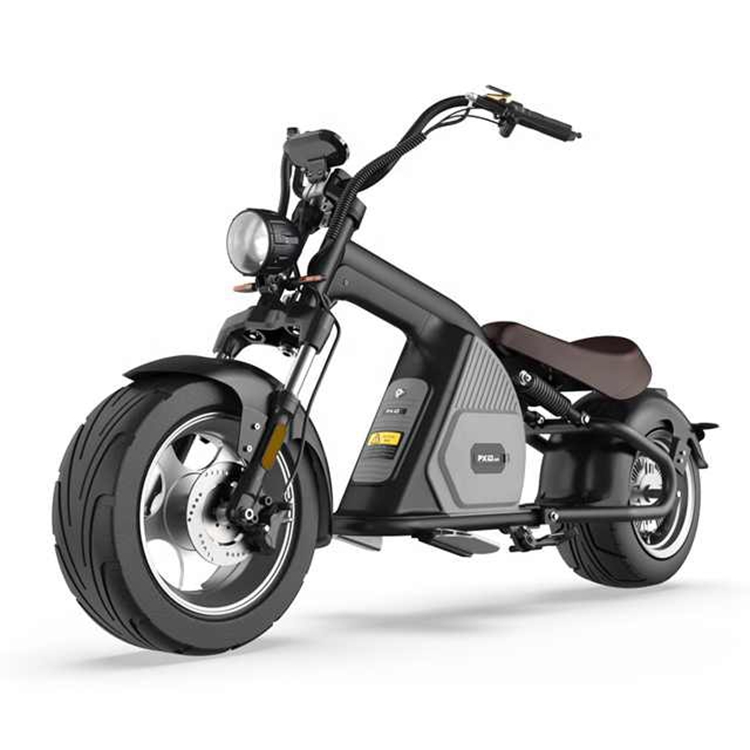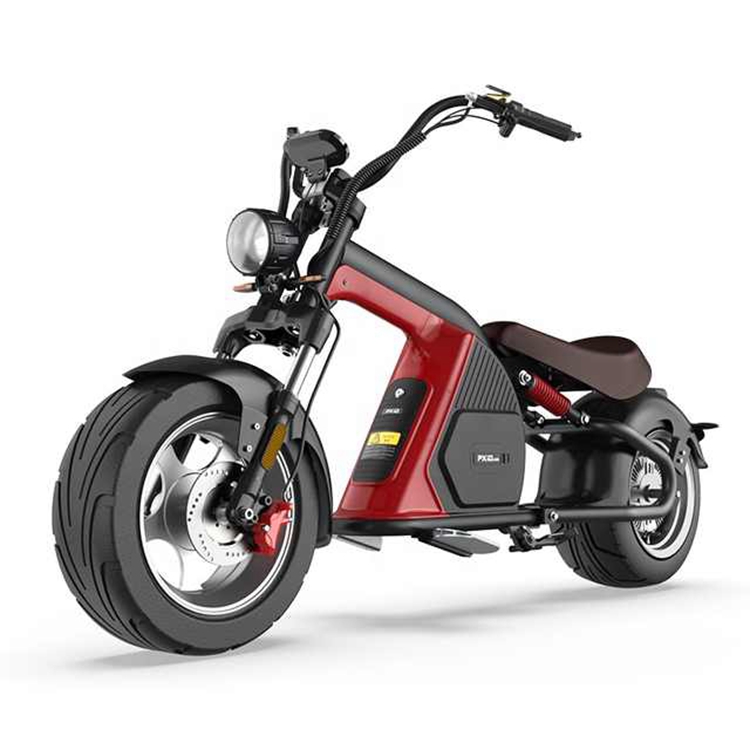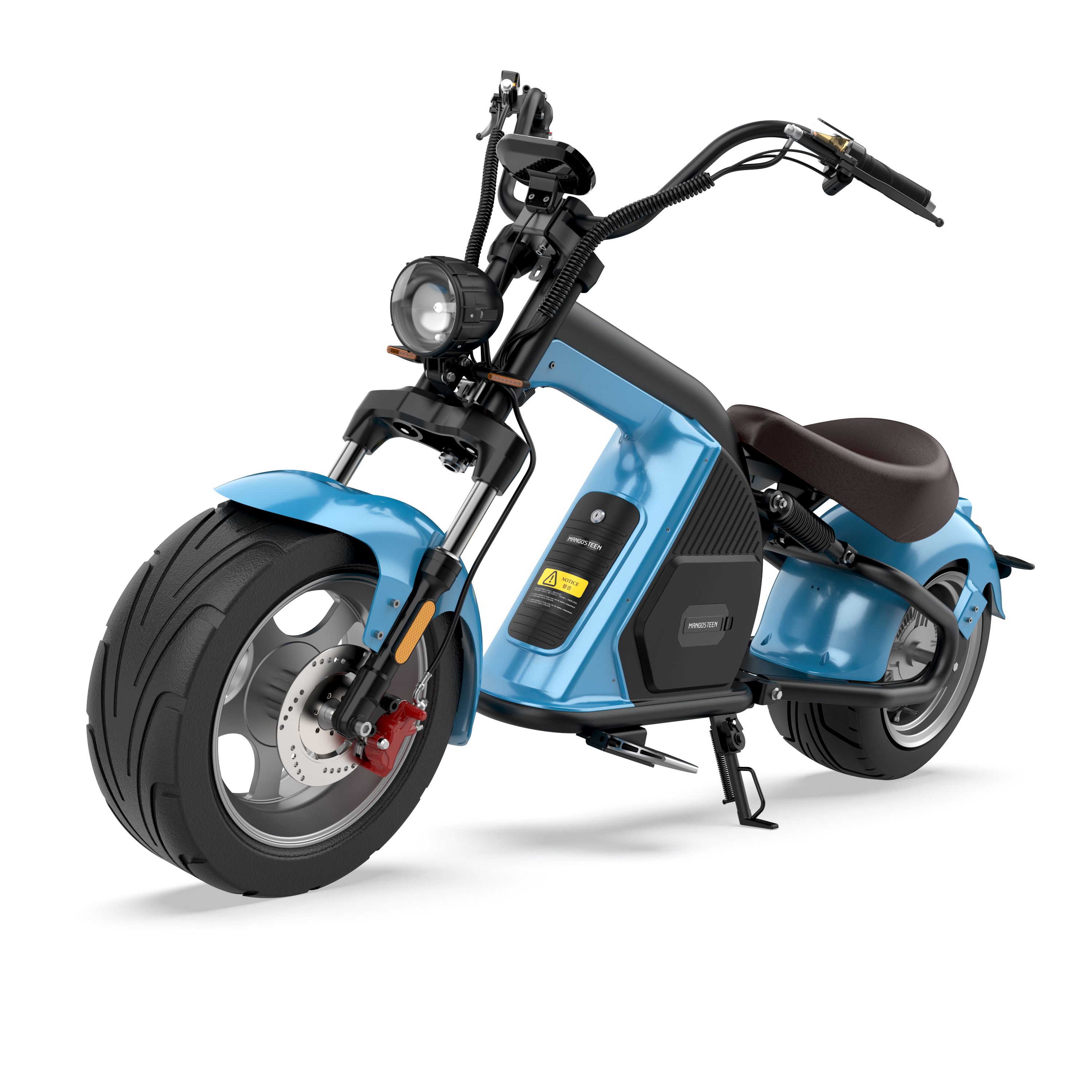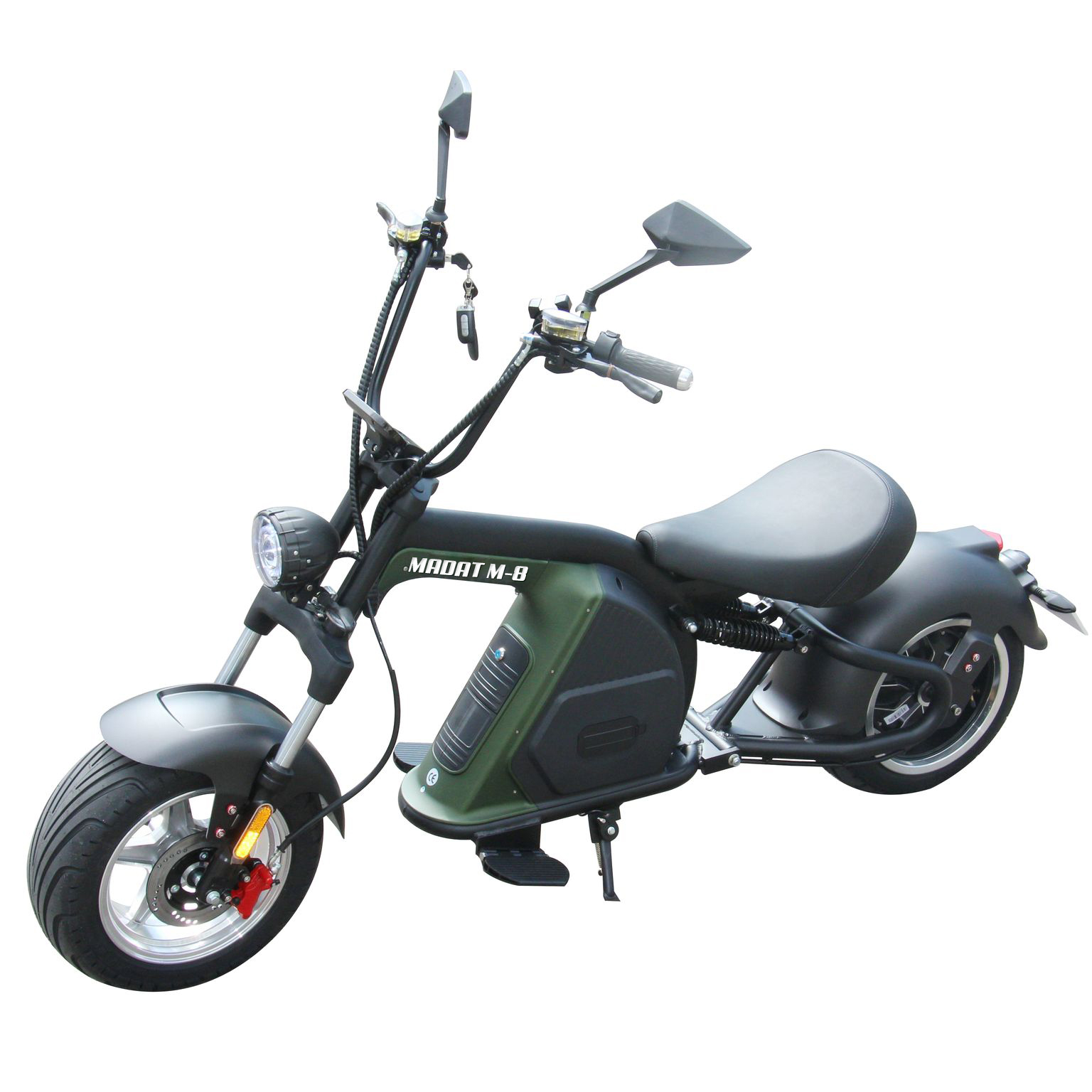 Range: 40-60km
You can buy our products in installments.
300-500 EU GHG premium per year
Delivery
Installation
Showroom (You can come and see and test on site)
We normally ship E-Rollers in the box. The shipping fee is 70 EU and the customer does the assembly themselves. If you would like the product to come pre-installed, we bring it with our own shuttle and it costs 1.5 EU-each kilometer.


Technical details
Motor: 2000W
Max speed: 45 km/h
Disc brake

Front and rear shock suspension
Lithium battery: 60v30a (Removable)

Material: Aluminium

Range: 40-60km

Max load: 200kgs
Max climb: 30 degrees

Charge time: 5-6h.

Front light/rear light/turning lights
Horn / speedometer / mirrors / alarm
Color: Black, Red, Blue, Khaki, Maroon, Orange
LED headlight LED with a diameter of 12 cm;

phone application;

front fork blocking lock;

vertical step;
PACKAGE CONTENTS
1Pc/Carton
Carton size: 182*38*86cm
NW: 72kg
GW: 82kg 0.60CBM/pc
CityCoco Chopper Electric Scooter Rooder 30AH 45 KM/H

2000W Hydraulic Brake
VISITING THE SHOWROOM POSSIBLE!
Harley style citycoco chopper electric scooter
The CityCoco Chopper electric scooter is an impressive representative of the modern electric vehicle. It's practical
for users of all ages, stylish, comfortable for city walks, and safe to use. Young people and adults are increasingly
choosing modern electric vehicles that are mobile and agile instead of gasoline-powered vehicles. And the electric
scooter Madat 8 CityCoco Chopper is particularly popular with fans of transport innovations.
The reviews of this new model are consistently positive: the owners notice the easy control,
the driving comfort and the comfortable low seating position.
Harley electric scooter

The attractive features of the Harley electric scooter for buyers are high

handlebars like a motorcycle,
This configuration makes driving much easier.
The undeniable

advantages include efficiency, ergonomic design,

equipment
And of course, buyers love the cheap citycoco scooter prices.
Wide inflated tires, an unusual frame configuration and a smooth transition to the platform.
with an on-board computer and helicopter landing.
Customer Service
24/7 Customer Service: Germanian, English, Russian, Turkish
You can get repairs and service at the Madatshop Store.
İnsurance service: E-Mobilities over 25km/h need to be insured.
WARNINGS: Madatshop technologies gives a 2 year warranty on all its products.
Top speed: 45KM/H
The product has an option such as speed adjustment.
If you want, you can increase the speed up to 70KM/H.
TREET LEGAL
The model is designed for single. A speed limit of 45 km / h is provided with
the possibility of speed limiting. The resource of the battery allows you to make
long trips within 4 hours of continuous operation of the vehicle, covering
a distance of up to 80 km without additional recharging of the battery.
Lithium-ion battery: 60V / 30Ah;

integrated horn and turns;
LITHIUM BATTERY: The battery life is 5 years, the recharge limit is 1500 cycles.
If the battery is completely discharged, the electric bike can
be used like
a regular scooter.
Item specifics
45 KM/H

45 km/h

2000 W

2000 W

30 AH

30 AH
| A | B | C |
| --- | --- | --- |
| We guarantee our vehicles for 2 years and batteries for 1 year. if there is any malfunction during the warrantly period,we either come and repair it ourseles and bring it back. | Or we direct you to the repair shop of our agreed service - partner near you | Or we either diagnose remotely and your vehicle at any of the repair shops you have agreed with, we cover the cost.(Only after talking to us beforehand |
We guarantee our vehicles for 2 years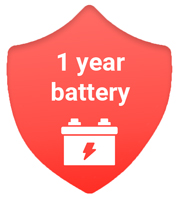 We guarantee our battery for 1 years
Electric vehicles do not require detailed inspection, unlike fuel vehicles. Only the tire lining,wheels and brake oil need to be checked. You can carry out these procedures either by yourself, at the repair shops of our service-partners, or at the repair shop you have contracted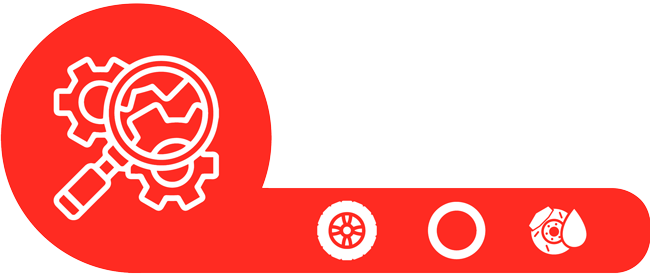 | A | B | C | D |
| --- | --- | --- | --- |
| We come to your home, bring your damaged vehicle to our workshop and bring it back after the repair.Fee:€ 0.5 per kilometer(roundtrip) | Labor costs: Everyone started hours 75 € + Form 1.50 euros per minute of the next hour + Spare Part (if form us) of spare parts are yours. | Or we repair your vehicle on site | You can buy your vehicles s spare parts from us and repair it at any repair shop you have agreed with Repair is not expensive, if only requires replace-ment of spare parts |
Stichwort
#4000W
#CITYCOCO
#BRUSTENLOSEN MOROR
#SPORTLICHER ELEKTROROLLER