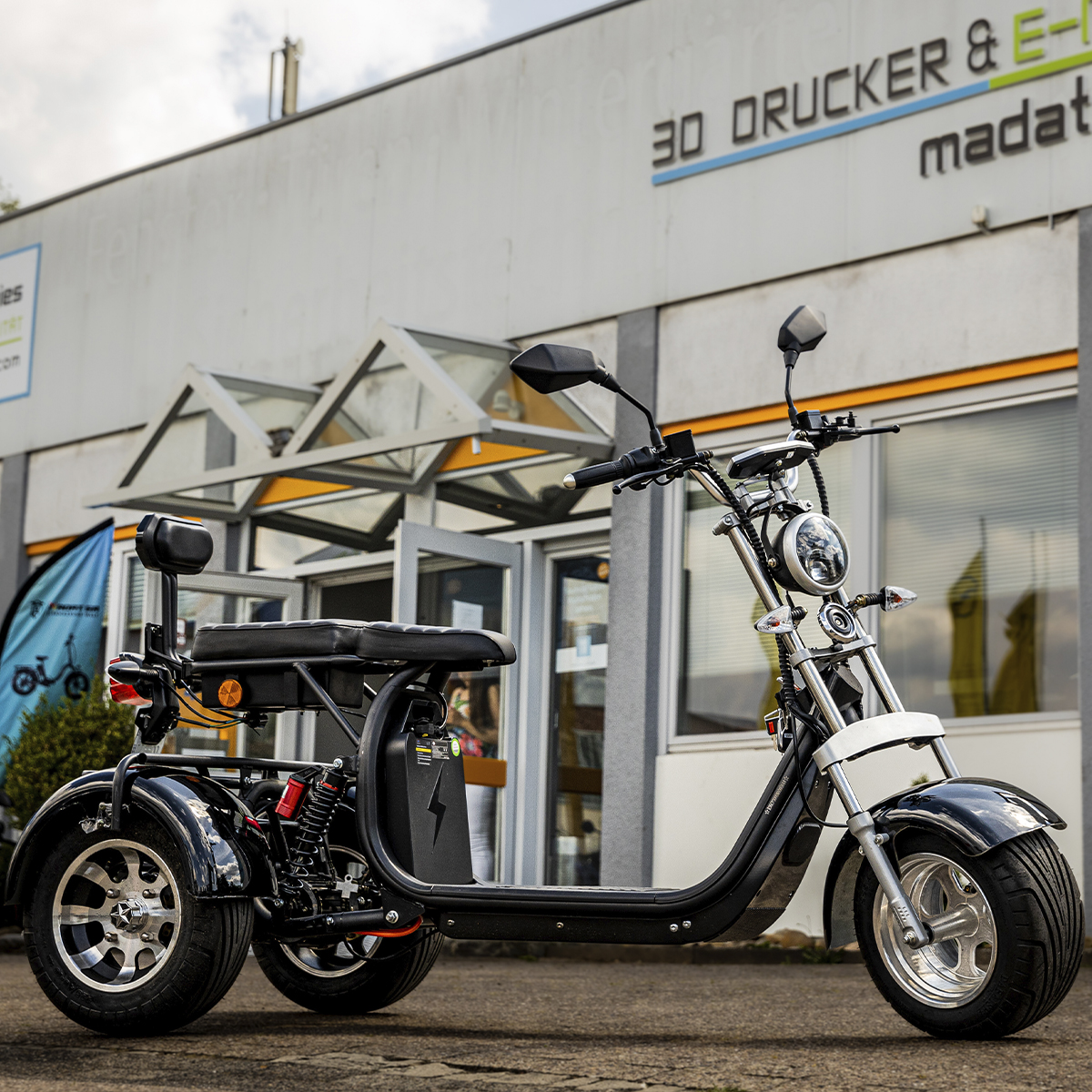 Product Code:
4260767563309
Available Options

sie können rund um die Uhr WhatsApp schreiben
Product Description

________________________________________________________________________________________________________________________________________
Madat A CP-3 Electric Scooter E Scooter Chopper Tricycle 10 Inch 25Km/H 20 Ah Battery 40km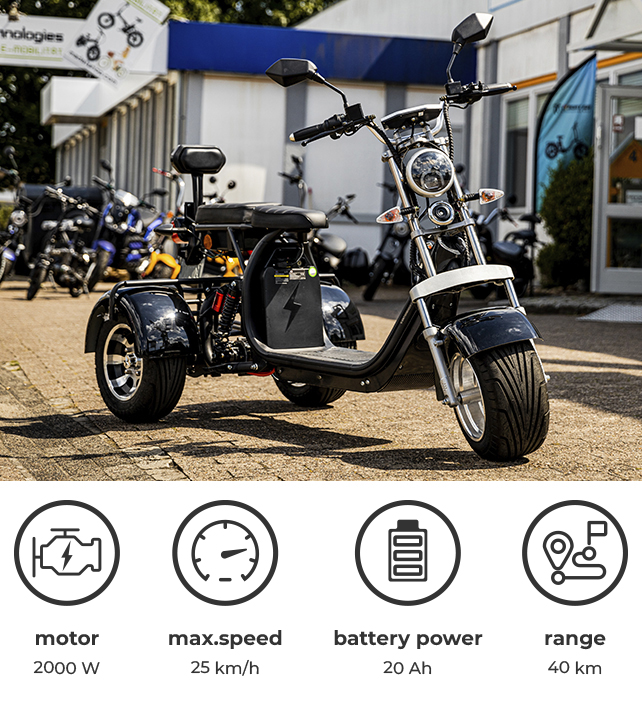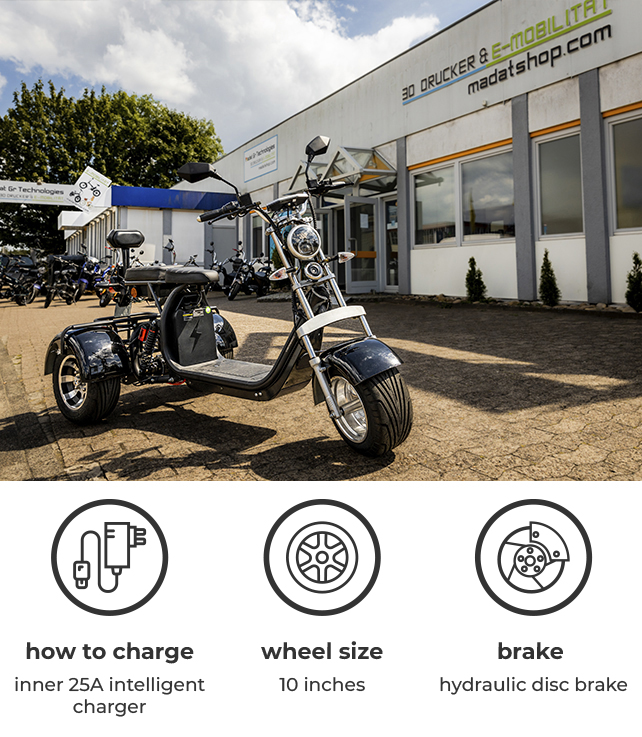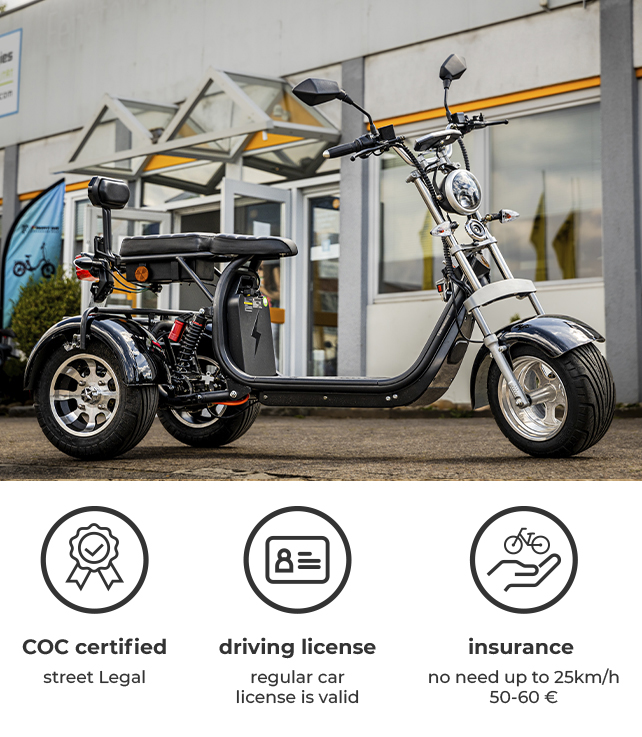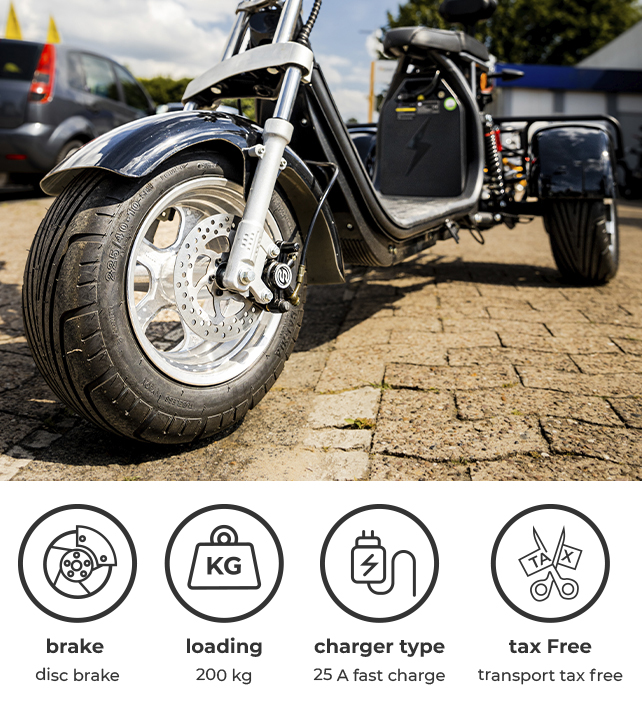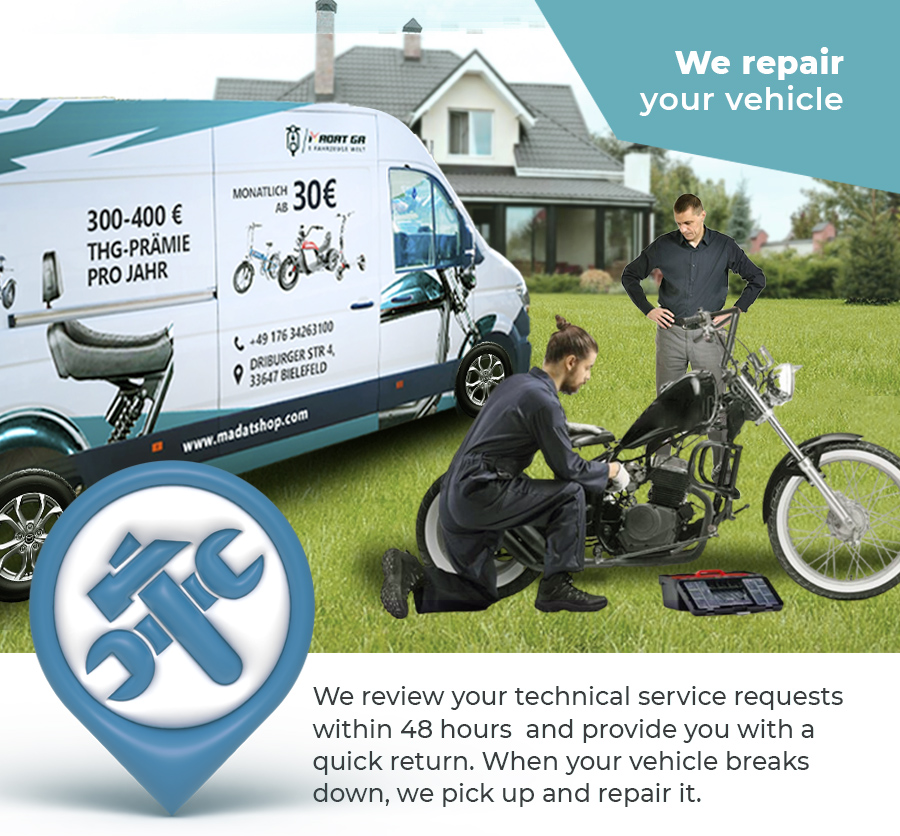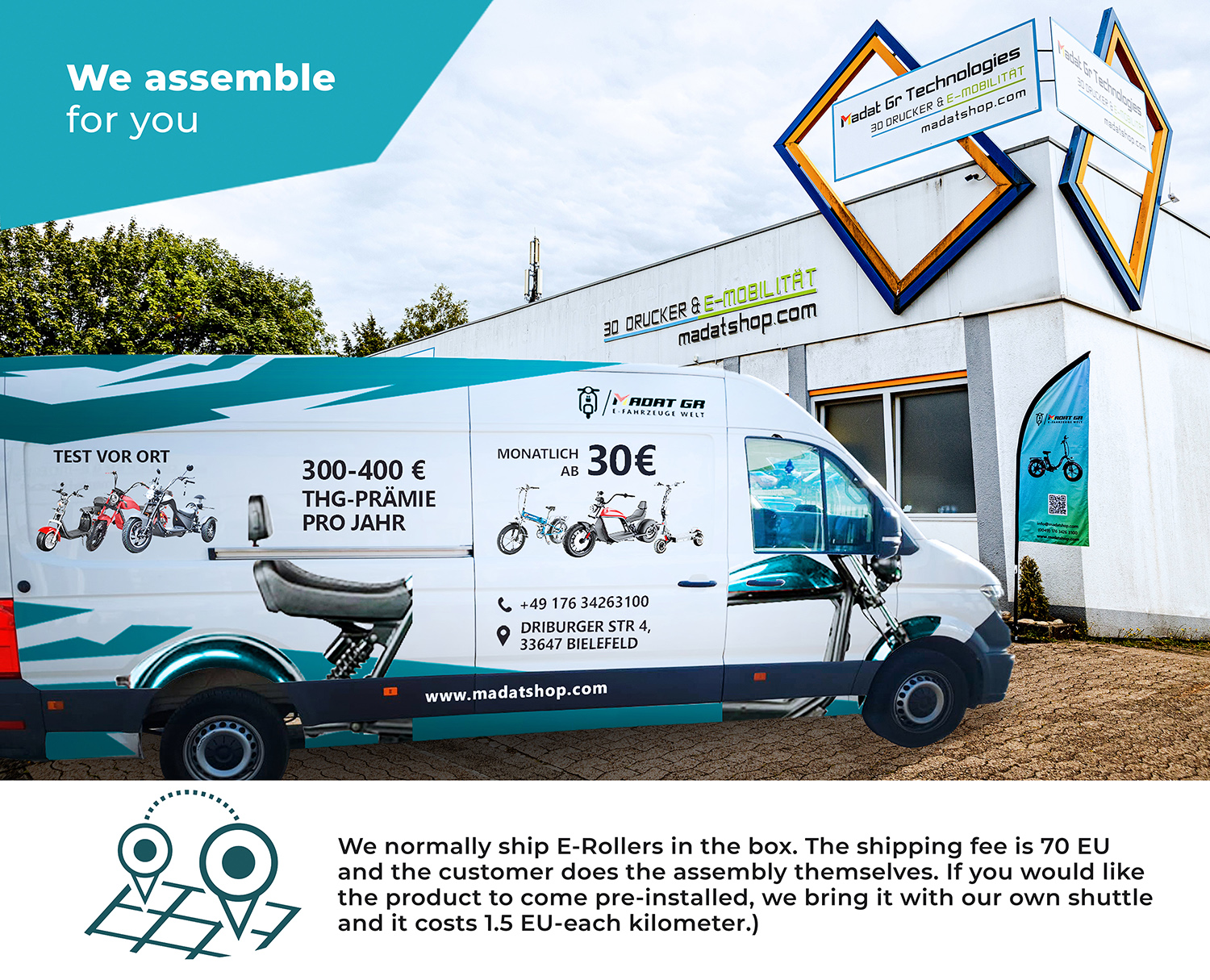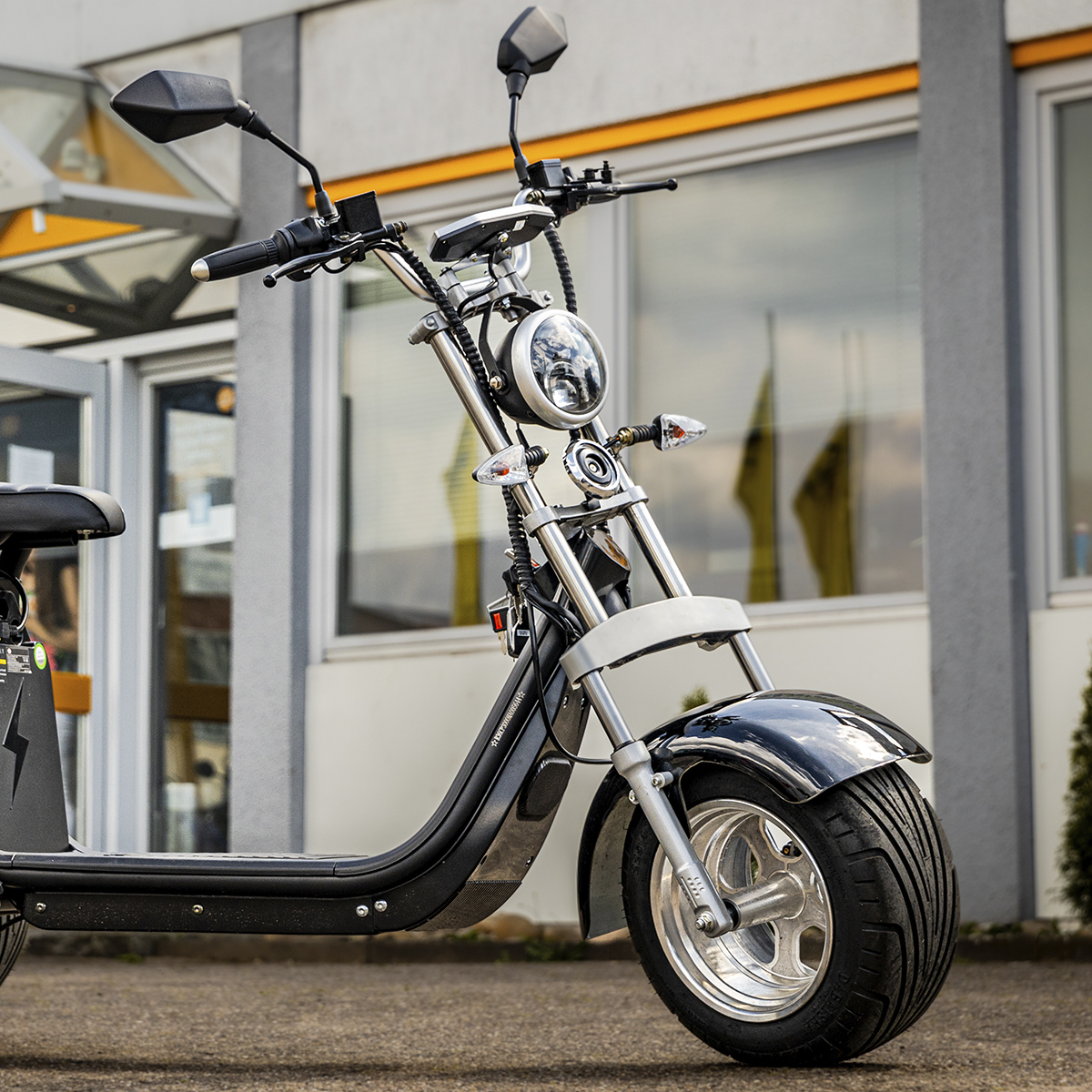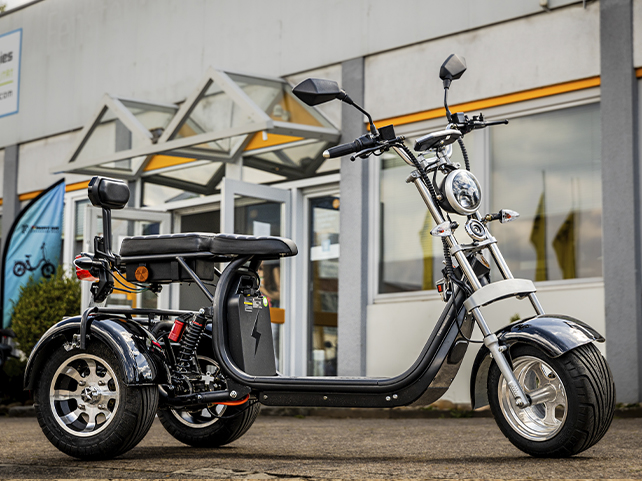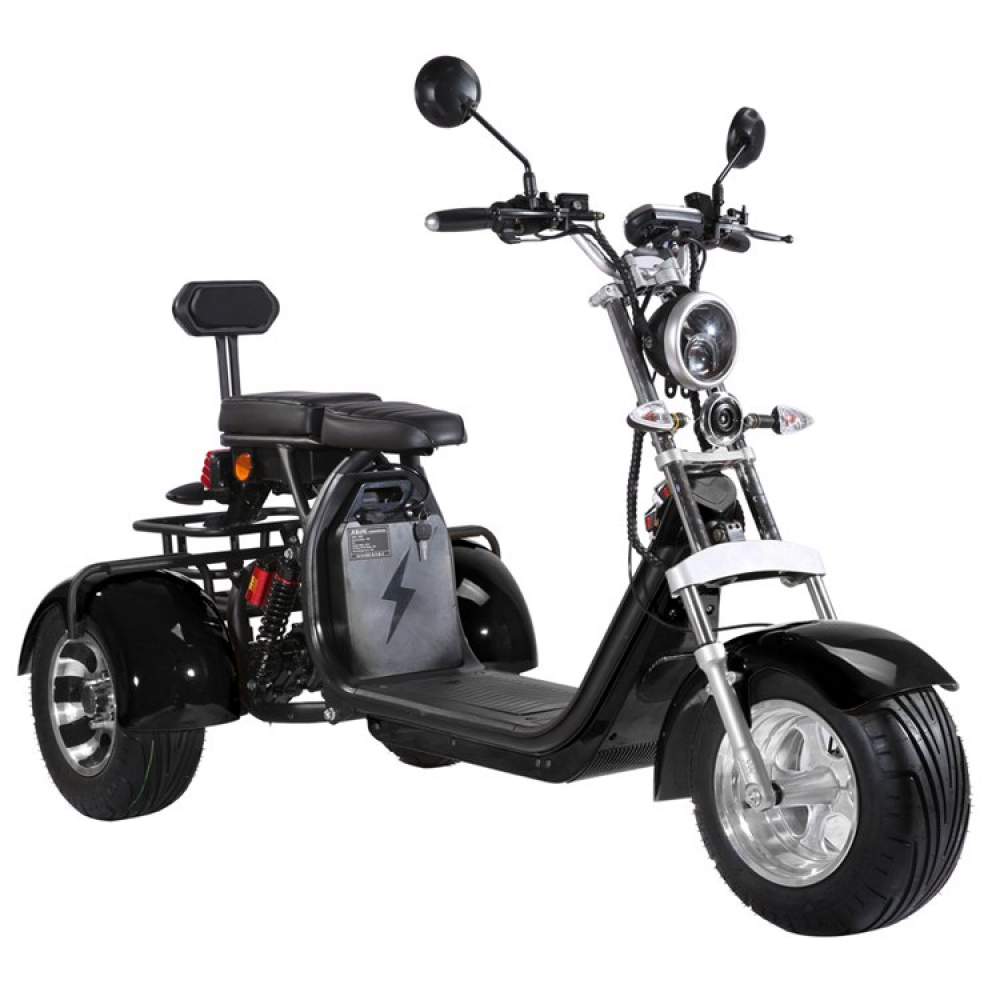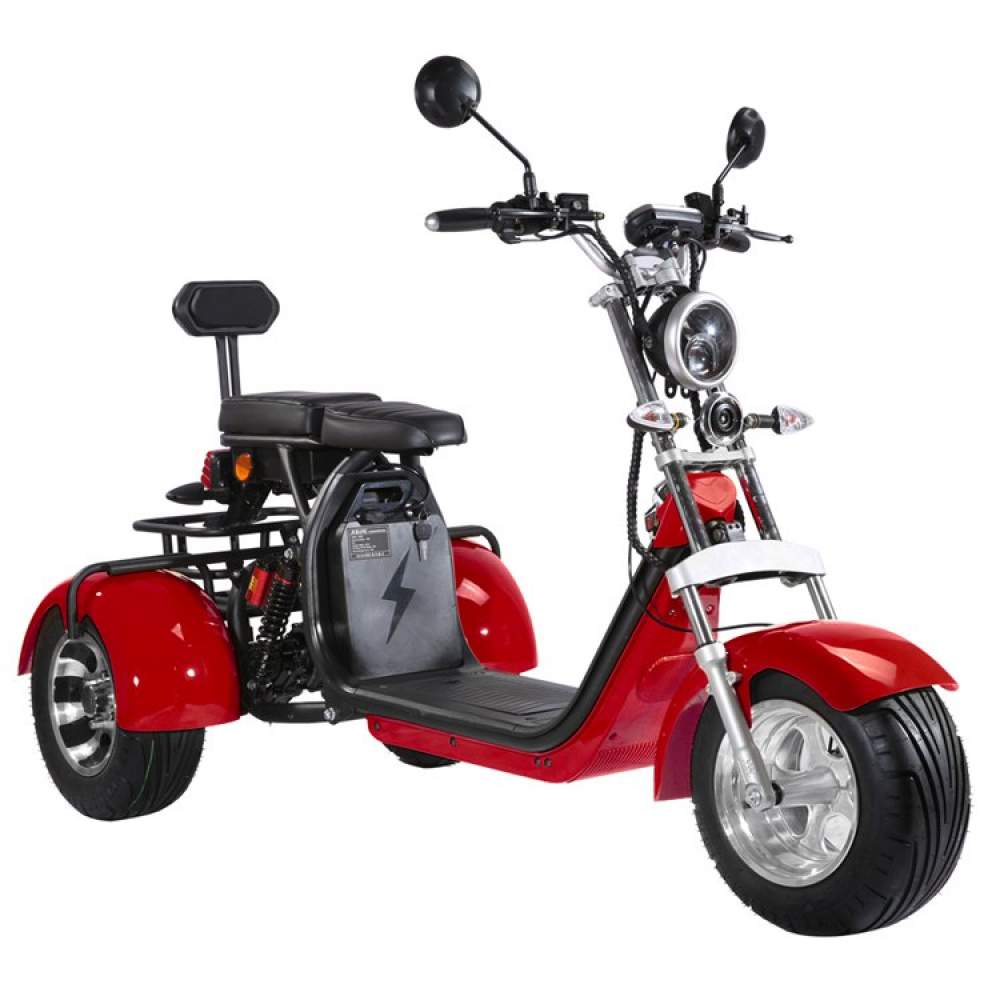 This product does not have assembly instructions. You can assemble the product by watching the video on our website. Or you can contact us, we have our own Installation Service.
We normally ship E-Rollers in the box. The shipping fee is 70 EU and the customer does the assembly themselves. If you would like the product to come pre-installed, we bring it with our own shuttle and it costs 1.5 EU-each kilometer.
Visit the showroom and test it (

Driburger str 4, 33647 Bielefeld, DE)

2 year guarantee
Repair service available
Replacement parts available for these models
We deliver assembled - 60€
MADAT CP-3 E CHOPPER ELECTRIC SCOOTER TRICYCLE
- The ebike has a full aluminum alloy body structure.
- The following product will be delivered within 5 days!
MADAT STROLWHEEL CP-3 E CHOPPER SPECIFICATION
CP-3 2000w 20ah 25km / h COC
Motor: 2000w
Lithium battery: 60V
Range: 40km
Top speed: 25 km / h at COC;
Maximum load: 219 kg
Charging time: 6-8h.
Tires: 10-inch alloy wheel
Disc brake: Front and Rear
Front and rear shock absorber suspension
Front light / rear light / turn signal horn / speedometer / mirror / reverse / alarm
1 piece machine size: 109 x 200 x 105 cm
1 piece / carton size: 191 x 40 x 80cm
NW: 80 kg
GW: 90 kg, 0.61 CBM / pc
IMPORTANT NOTE!
What do I need to move the bike on German roads?
-If you drive up to 25 km/h, you don't need anything. If you drive faster than 25 km/h
If you want to drive, it is advisable to take out insurance.
We also have a service that we can insure for you.
If the speed does not exceed 6 km / h, you can
Use throttle grip.
Is the product StvO permissible? It drives a lot faster than them
specified 25 km/h. What do I have to do to ensure that StVO is safe
to be able to drive?
-Not required unless you drive faster than 25 km.

If you want to go faster than 25km, you need one
Have insurance, but you can't on the bike path
drive, you must go to the driveway. You must have one
Possess a driver's license and wear a helmet.
For electric bikes and e-scooters with top speeds
up to 25 km/h insurance and driver's license are not required!
Item specifics
25 KM/H

25 km/h

2000 W

2000 W

20AH

20AH